This pooch proves that you don't have to be blood related to demonstrate a mother's love.
Robyn Arouty, a photographer from Houston, received a call from a friend about three abandoned pets huddled together on a neighbor's lawn last Saturday. Arouty, an animal lover and rescuer, took a trip to see the group the next day, only to find a Yorkshire terrier pup acting as mother and nursing two kittens. The photographer got to work, capturing the adorably unconventional family in a black-and-white photo series, "Just When You Think You've Seen It All."
As a photographer that dedicates some of her time to rescuing animals, Arouty thought it was important to document the pup and kittens' story via photos in order to help them find a home.
"We have a severe overpopulation problem in Houston and I lend my skills to raise awareness and find animals homes or the help they need," Arouty told The Huffington Post in an email. "Clearly this group needed attention and to be brought to safety quickly."
The photographer says that when she originally went up to the furry group, the dog, now named Duchess, was very possessive of her kittens, William and Kate. However, after the shoot, Arouty says the protective mom seemed to warm up to her, realizing that the photographer meant no harm.
"After I finished photographing, we put the kittens in the crate to eat and Duchess was walking around the crate keeping an eye on them," she said. "About the third time around she slowed down when she reached me and let me pet her. The fourth time she jumped quickly up in my lap and planted a big kiss right on my cheek ... I know that was her way of saying, 'Thank you.'"
Arouty suspects that Duchess' motherly behavior comes from the fact that she may have had her own puppies taken from her.
"She most likely had puppies recently," she told HuffPost. "She was nursing the kittens as if they were her own puppies by birth."
Duchess, William and Kate are currently doing well, and have since been taken in by Buster's Friends Rescue. They are getting the care and attention they need, and will be available for adoption in a few weeks.
Read Arouty's photo story of Duchess, William and Kate below:

Just when you think you've seen it all.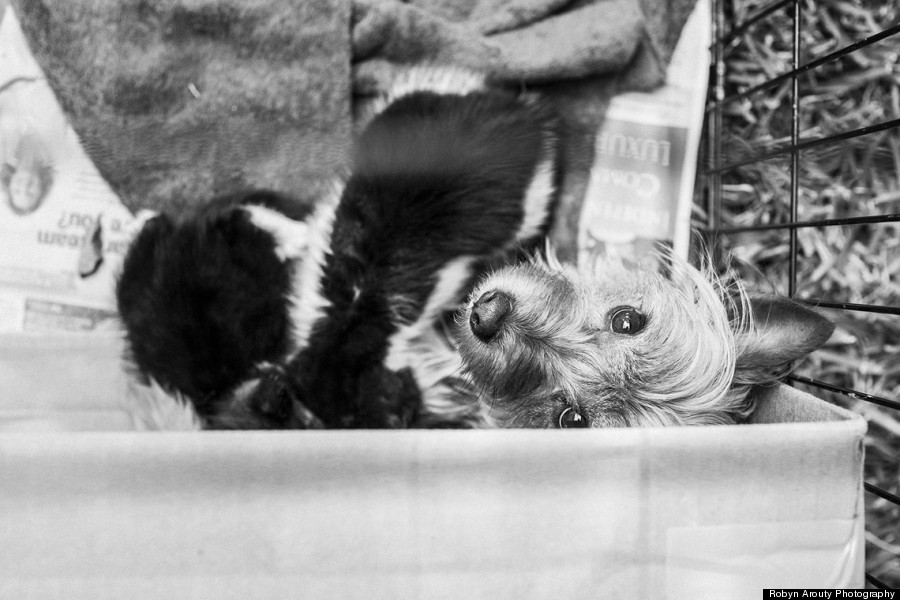 They didn't know how or why ...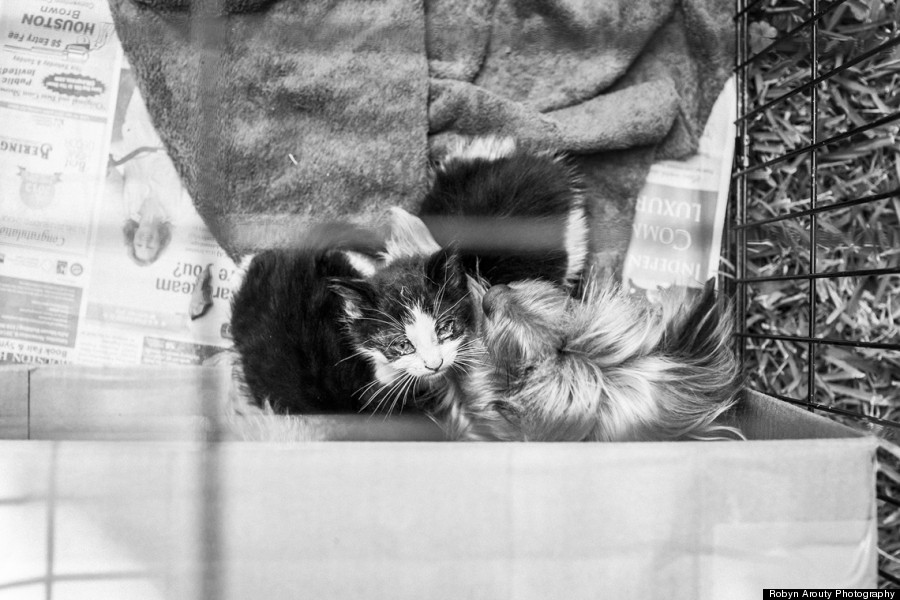 But there they were … abandoned in a neighbor's yard.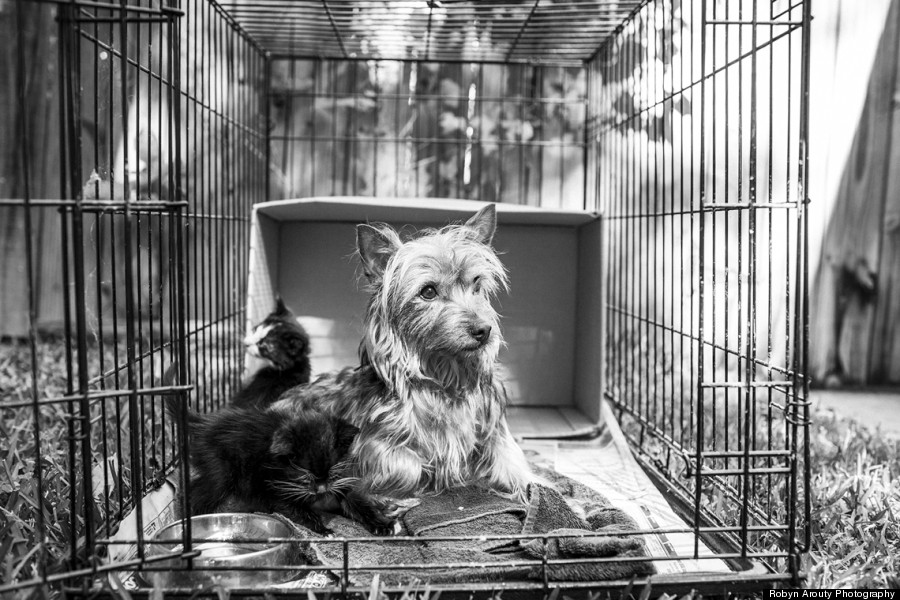 I shook my head. Called a good rescue friend. And took out the camera.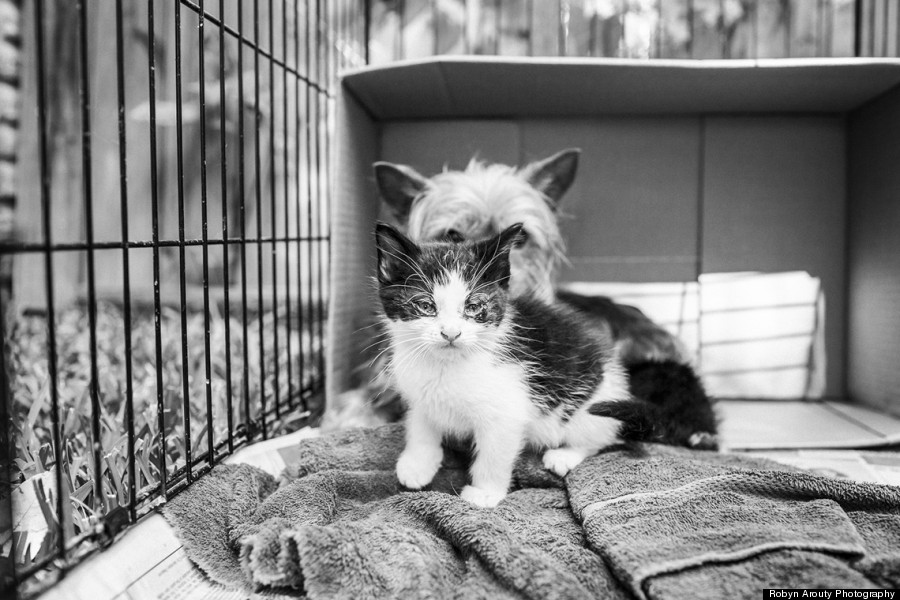 She recently had puppies … and now she was nursing two small kittens.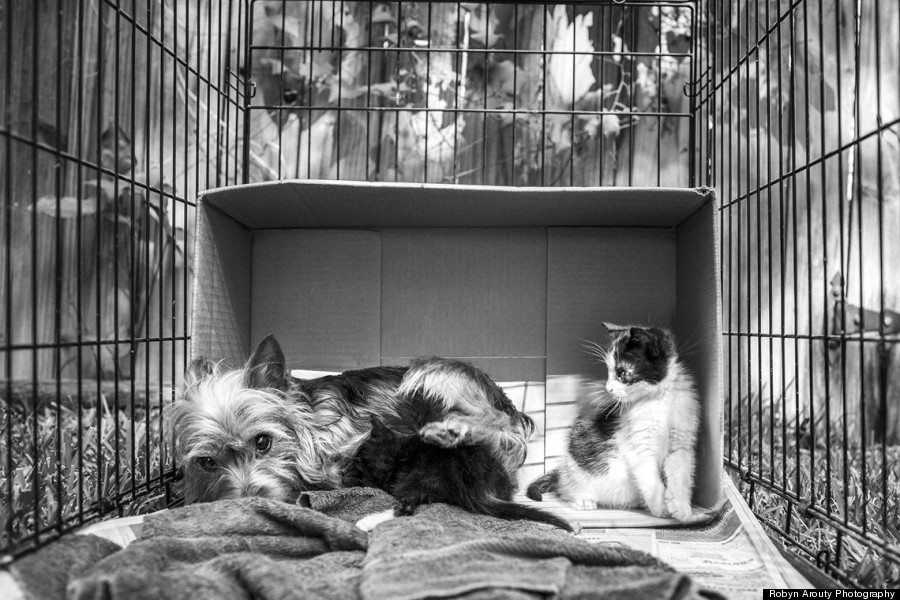 Caring for them as if they were her own.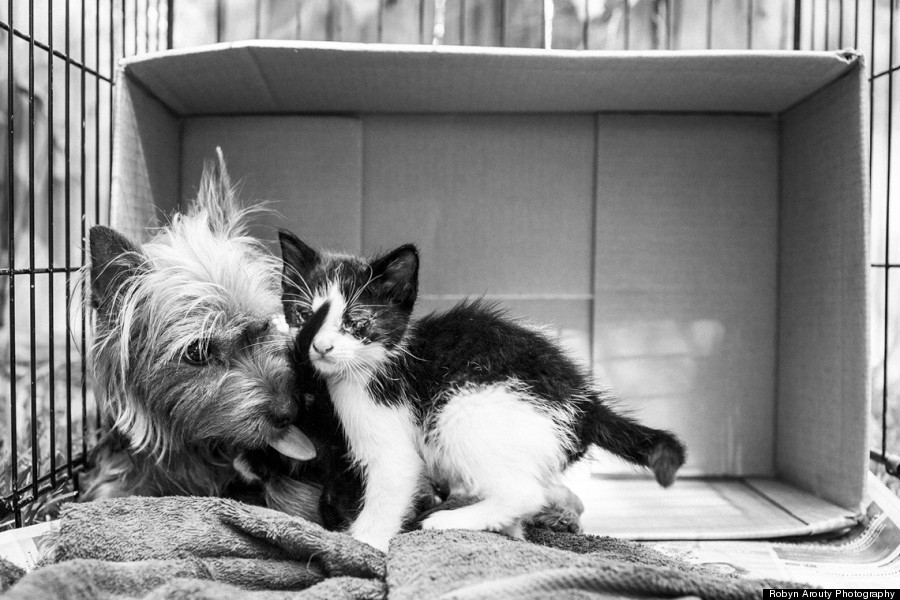 Protecting them and teaching them.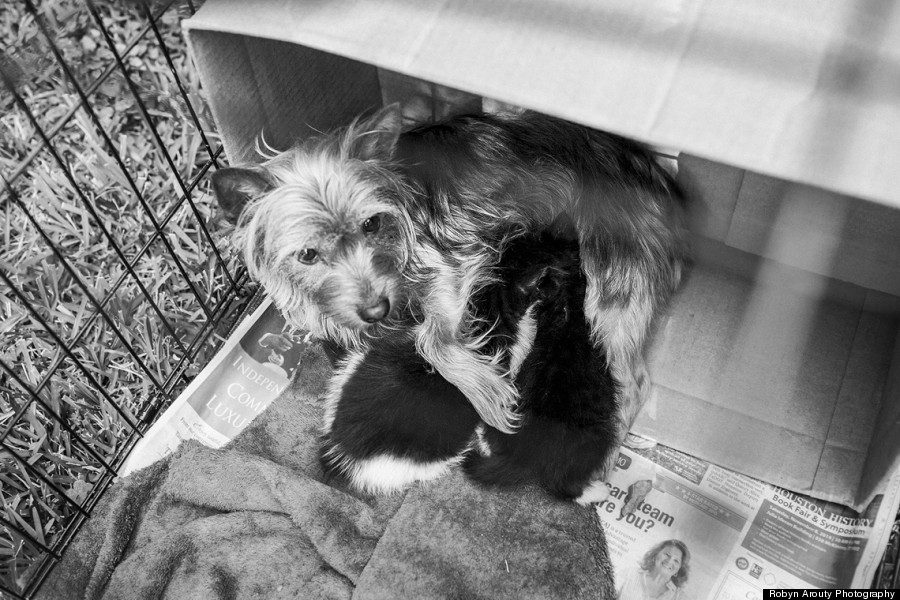 Compassionate and loving. And doing all the motherly things.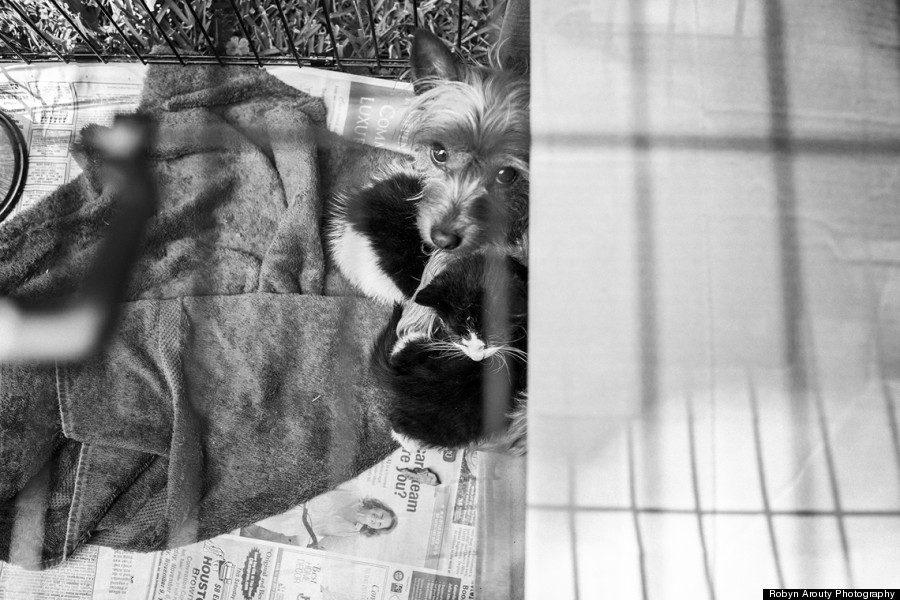 And happy to have the job.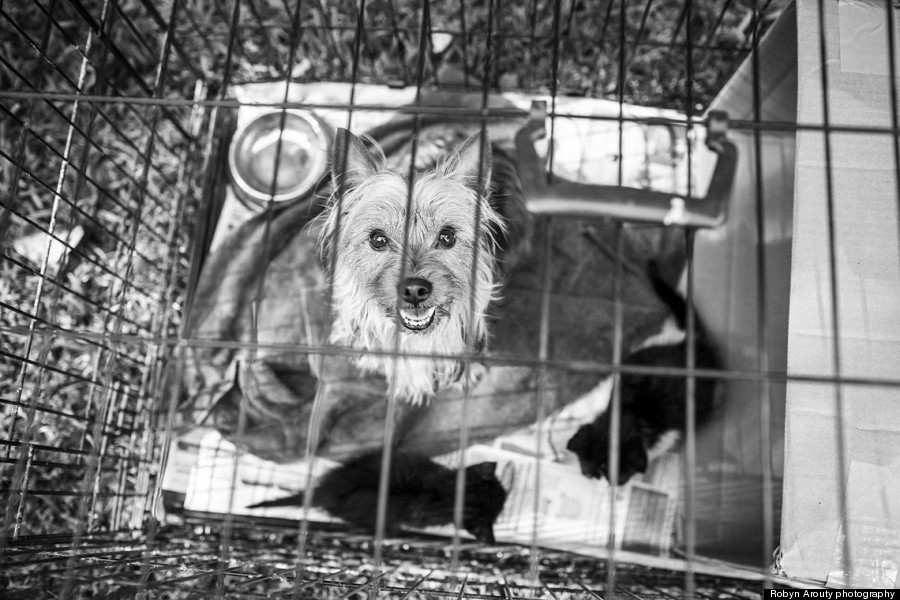 All photographs and captions by Arouty. To see more of her work, visit her website here, or her Facebook page here.
To make a donation to Buster's Friends, click here.


Like Us On Facebook

Follow Us On Twitter
Calling all HuffPost superfans!
Sign up for membership to become a founding member and help shape HuffPost's next chapter
BEFORE YOU GO
PHOTO GALLERY
Puppy Trunk Show