Justin Timberlake may have served up the smoothest diss ever to Kanye West during his "Saturday Night Live" performance.
On Saturday night, Timberlake appeared to subtly respond to West's rant by switching up his lyrics a bit, TMZ notes. While performing "Suit & Tie," Timberlake changed the lyric "S**t so sick got a hit and picked up a habit" to "My hit's so sick got rappers acting dramatic."
Maybe it's all just a case of jealousy?
West's diss came after Timberlake and Jay-Z dropped the "Suit & Tie" single, performed together at the Grammys and announced their 12-date Legends of the Summer tour. In 2011, it was West who was touring with Jay-Z following the release of "Watch the Throne." He didn't make an appearance at the Grammys, saying during his rant, "The Grammys can suck my d**k."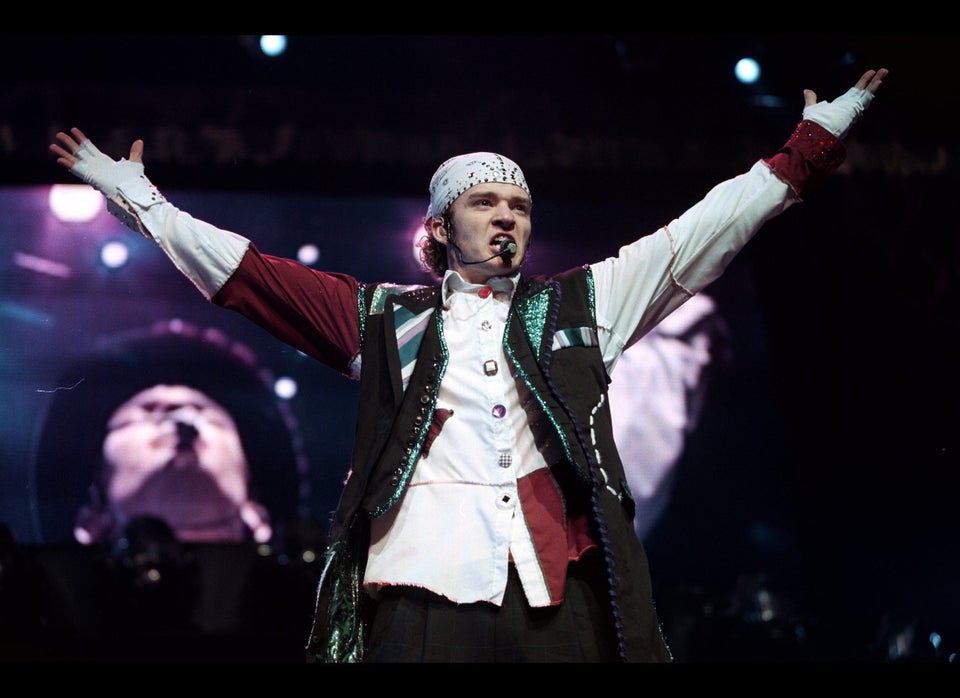 Justin Timberlake, Then and Now
Popular in the Community