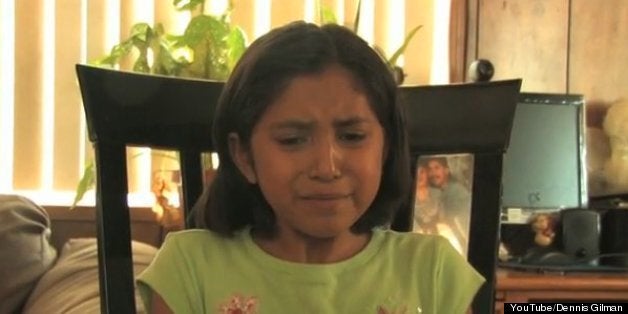 Katherine Figueroa was playing with her cousins one Saturday morning in the summer of 2009 when she overhead a news anchor say on television that the car wash where her parents worked had just been raided.
The 9-year-old stopped playing and rushed to the television screen where she saw the image of her parents being arrested by Maricopa County Sheriff Joe Arpaio's deputies.
Her father and mother, a worried expression on their faces, had their hands tied with white zip-tie handcuffs. The couple was being arrested on suspicion of using false documents to work. They had been living in Arizona unlawfully for more than a decade by the time they were arrested.
Katherine Figueroa, who was born in the United States, screamed and cried as she saw her parents being hauled away.
Hours later, she was videotaped by a few activists from Puente Arizona, a grassroots organization that advocates for human rights, as she pleaded President Barack Obama to release her parents.The video, which the activist uploaded on YouTube, went viral. With tears streaming down her face, Katherine Figueroa said in the video:
"Mr. President, I need you to help me, my family and my parents. I want them back with me again."
Katherine Figueroa turns into an activist overnight
The video was only the beginning of Katherine's four-year plight to get her parents released and to stop their deportation.
Katherine Figueroa marched and rallied, asking Arpaio to stop conducting worksite raids. She spoke to numerous reporters, hoping to draw attention to her case. She appeared in a film called "Two Americans" that documented how she fought to get here parents released. And she traveled to Washington, D.C., to voice her story at an ad-hoc committee hearing hosted by Rep. Raúl Grijalva (D-Ariz.).
Katherine's activism paid off when her parents were released three months after their arrest. However, the biggest victory for Katherine, who is now 13 years old, and her family came July 17 when a judge granted a motion to close her parents' immigration cases.
"It's a good feeling knowing that after all the struggles, something good came," Katherine told VOXXI last week as she stood in front of the White House. "I'm just so happy. I don't have words to explain how happy I am that my parents and I can be here."
Standing nearby was Katherine's mother, Sandra. She told VOXXI she still finds it hard to believe that her and her husband's immigration cases have been closed.
"I didn't see this coming. I didn't think there was a solution," she told VOXXI, adding that she can now sleep more peacefully and that she feels "everything is going back to normal."
Katherine's father, Carlos, said he feels "a sense of relief and tranquility" knowing that he and his wife no longer face the immediate threat of deportation.
However, the couple was quick to point out that immigration authorities could reopen their immigration cases at any time. In the meantime, they'll get to stay in Arizona and keep their work permits.
Katherine Figueroa and her parents keep on fighting
But for Katherine Figueroa and her parents, the fight still continues. They were in Washington, D.C., last week to call on Obama to halt deportations of people who haven't committed serious crimes.
Their plea comes as Congress debates how to reform the nation's immigration system and how to address the immigration status of 11 million undocumented immigrants currently living in the U.S.
"Just as we were threatened to be separated, there are many people who are living in that same situation, and we wouldn't want them to suffer that same trauma that we lived through," Carlos told VOXXI.
Katherine said she doesn't want other children to experience what she went through while her parents were detained and faced the threat of deportation.
"It was a terrible moment," Katherine said of the time her parents were in custody. "I felt lonely, like if nobody was with me, even though my family members and a lot of organizations and a lot of people were always there for me."
Katherine Figueroa said she found it very difficult to focus in school while her parents were detained. At night, she feared Arpaio and his deputies would show up at her aunt's house, where she was staying, to arrest her and her aunt's family.
What kept her going, she said, is her determination to reunite with her parents. But even now that her parents are released, she said the fight continues.
"I am still going to keep on fighting for other communities and families that need the same help we needed," she said.
Before You Go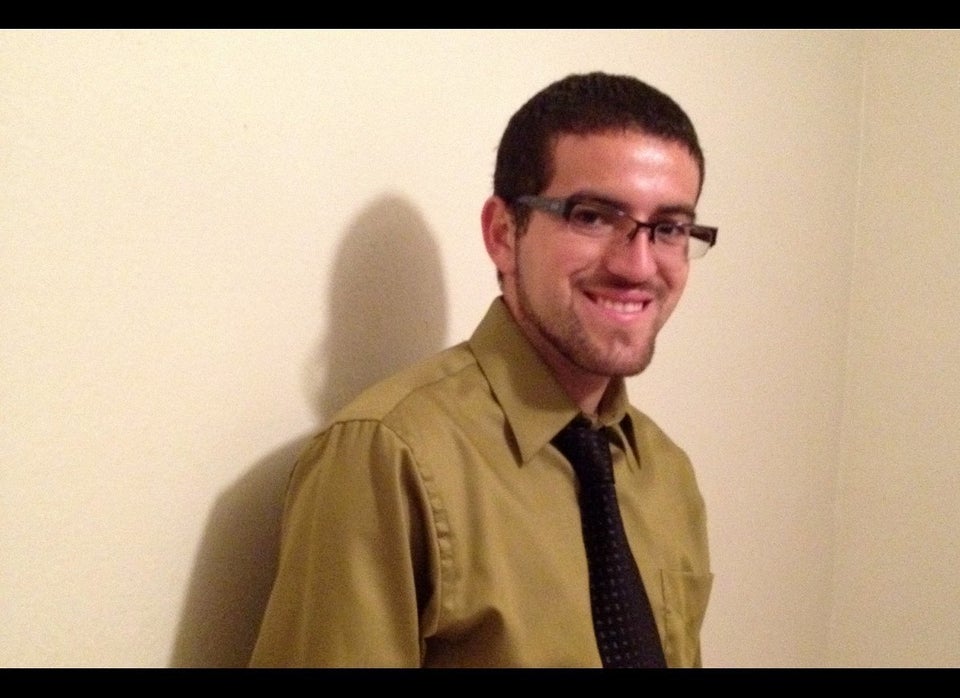 DREAMers Taking A Stand
Popular in the Community