It's one small step for a chicken sandwich, and one giant leap for fast food.
On June 21, KFC plans to launch its Zinger chicken sandwich into a space via a high-altitude solar-powered balloon known as a "stratollite," a word combining "stratosphere" and "satellite."
Assuming the launch goes off without a hitch, the balloon and the sandwich will float above Earth for at least four days, while the stratollite records telemetry data to help future launches by World View, the balloon's manufacturer, according to the Associated Press.
Whether anyone wants to eat the sandwich after that remains a mystery.
World View co-founder and Chief Technology Officer Taber MacCallum told the website that the project will benefit both companies.
"This mission offers edge-of-space access to KFC, allowing them to embark upon a one-of-a-kind marketing experiment, while we get to pursue our maiden multiday Stratollite shakedown cruise and open unprecedented access to the stratosphere," MacCallum said. "It's a double win."
The stratollite launch will be streamed at kfcin.space, a web address that expands to yesweareactuallysendingachickensandwichto.space, according to the Times.
KFC has hatched lots of plans to promote the four-day trip, including dropping a single coupon on the ground.
The information gathered during the trip will help World View perfect future balloons, which are designed to travel long distances or hover over one spot on Earth for long periods like a drone.
The stratollites may soon be used to monitor natural disasters, provide Wi-Fi service in remote areas or other services, World View representatives told Space.com.
MacCallum and his wife and business partner Jane Poynter explain the project in the video below.
Poynter told reporters on Tuesday she was amused when KFC approached their company.
"We had a good chuckle," she said, according to Space.com. "We thought it was quite funny. But after we thought about it for a minute, we all decided it was incredibly cool."
"The time has come to explore beyond our known horizons to push KFC's spicy, crispy chicken sandwich to new heights," he said in the ad. "Sure, there'll be questions. Like, 'why?'"
Before You Go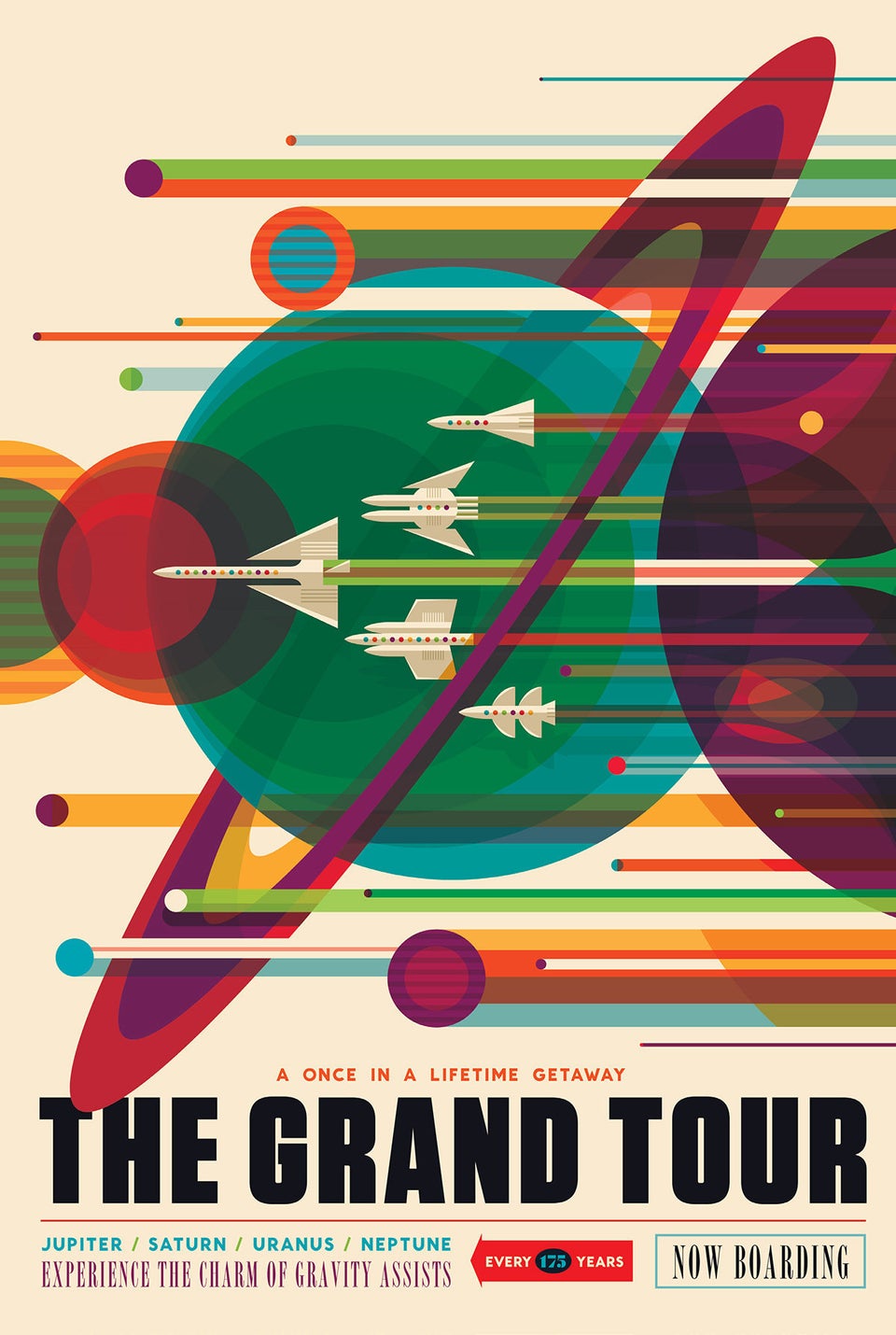 NASA Space Tourism Posters
Popular in the Community