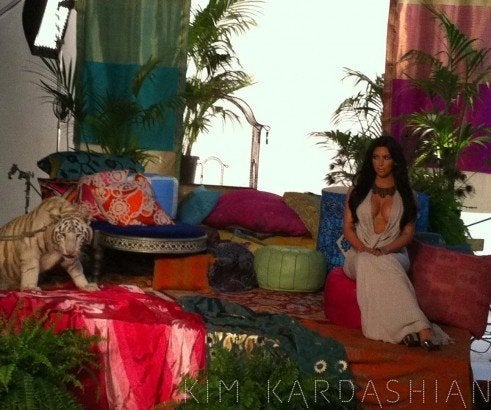 I tried posing with the white tiger at our family photo shoot for Keeping Up with the Kardashians season six last week, but I was so scared!!!!

The tiger had to get into position on his own! It was freakkkky! He got a little frisky so the trainer had to come help out. This is probably one of the scariest moments I've had during a photo shoot.
Here's one photo, see the rest here.
PHOTO: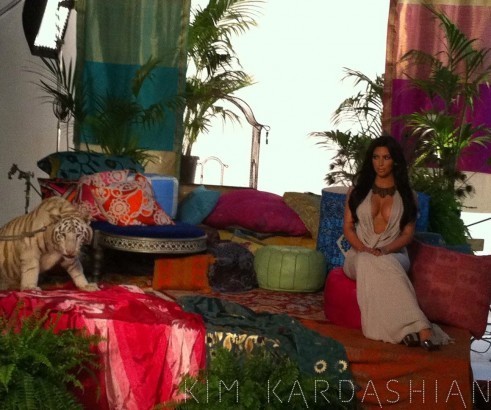 Popular in the Community