Kosice is a fascinating crossroads of modern and historical Europe. It was recognized in 2013 as the European Capital of Culture. Below are 10 things you probably didn't now about this beautiful city.
The Kosice Peace Marathon is Europe's oldest marathon, and the second oldest in the world. It happens the first weekend in October.

The first European coat of arms was granted to Kosice in 1369.
The city center features Slovakia's longest promenade as well as it's best preserved historical district.
Kosice was a gateway between east and west in the past, and today it still serves as a gateway to six nearby UNESCO World Heritage Sites, four national parks, the Tatra mountains, and the world-famous Tokaj wine region featuring cellars built 400-600 years ago.
In the 13th century after the Mongol invasion, Hungarian King Bela IV invited Germans to settle in depopulated areas around Kosice. It was the start of the region becoming a melting pot of Eastern Europe with Germans, Slavik tribes, and Hungarians living side-by-side.
Located in the heart of the city, St. Elisabeth Cathedral is Slovakia's largest church.
In the past 100 years, Kosice has been part of the Austria-Hungary empire, then became part of Czechoslovakia after World War One, then became part of Hungary from 1938-1945, then became part of Czechoslovakia again until the Czech Republic and Slovakia peacefully split in 1993.
Kosice has 20,000 registered businesses with only 250,000 citizens. Its history as a business and creative center continues through today.
The oldest continually operating hotel in Slovakia is in Kosice, with a rich history dating back to 1869.
Kosice has the biggest zoo in Central Europe.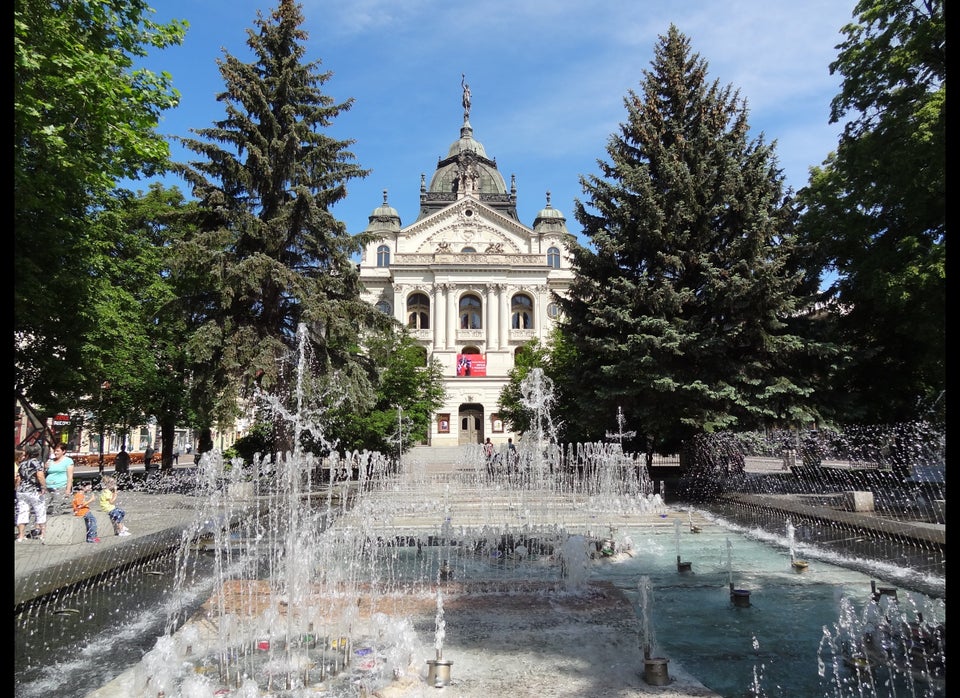 Kosice, Slovakia
Related