Texas attorney Samuel Cammack III has released police dashcam video that he says shows authorities subjected a black college student to a humiliating public body cavity search.
Cammack, who represents 23-year-old Charneisha Corley, told Houston's Fox 26 News the video shows what amounts to an 11-minute "rape by cop" on June 21, 2015.
An officer "body slammed Miss Corley, stuck her head underneath the vehicle and completely pulled her pants off, leaving her naked and exposed in that Texaco parking lot," Cammack said. "They then took Miss Corley and placed both ankles behind her ears spread eagle position and started to search for something in Miss Corley's cavity in her vaginal area."
"That was extreme, to pull my clothes down, in front of people," Corley can be heard saying on the video after the search. "People were watching. You didn't see people walking around?"
Investigators alleged they found 0.02 ounces of marijuana on her, though Cammack said that there was no marijuana, the Houston Chronicle reported at the time. Corley was charged with resisting arrest and possession of marijuana, both misdemeanors, but the Harris County District Attorney's Office later dropped the charges.
Corley filed a multi-million dollar civil lawsuit against the Harris County Sheriff's Office after the traffic stop. Two of the deputies involved the body cavity search were charged last year with official oppression. Those charges were dropped on Aug. 4, prompting Cammack to post the video on his website.
"Once the community sees this video, they're going to be outraged, disgusted," Cammack told Houston's KTRK-TV.
The attorney did not return a request for comment from HuffPost on Tuesday.
Corley, in a 2015 interview with HuffPost, said she was running an errand for her sick mother when deputies pulled her over and accused her of running a stop sign. The deputy said he smelled marijuana coming from the car, which in Texas is probable cause to search a vehicle.
After a fruitless look inside the car, the lawman summoned a female deputy and events spiraled out of control, Corley said.
"They sexually assaulted, raped me and molested me," Corley told HuffPost.
Harris County prosecutor Natasha Sinclair told FOX 26 News that she does not condone what happened.
"No one in this office stands by the search the way it was conducted," she said. "No one thinks it's appropriate. It should not have happened."
However, Sinclair said the deputies actions did not amount to a criminal act.
The civil suit is pending.
Before You Go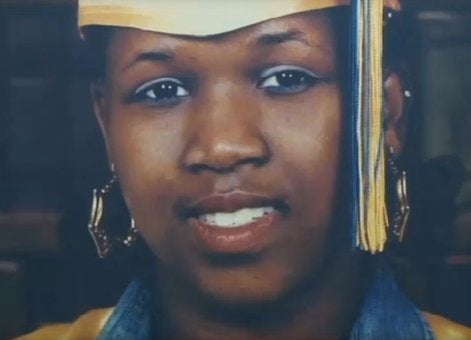 Black Women Killed In Police Encounters
Popular in the Community