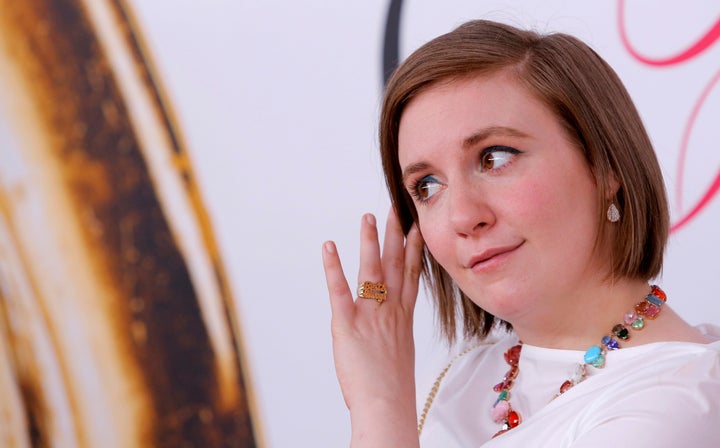 The "Girls" creator and actress posted two side-by-side photos to Instagram on Wednesday highlighting the transformation her body has gone through over the last few years. Instead of losing weight to be happy, Dunham gained weight. 
"On the left: 138 pounds, complimented all day and propositioned by men and on the cover of a tabloid about diets that work. Also, sick in the tissue and in the head and subsisting only on small amounts of sugar, tons of caffeine and a purse pharmacy," she wrote.
"On the right: 162 pounds, happy joyous & free, complimented only by people that matter for reasons that matter, subsisting on a steady flow of fun/healthy snacks and apps and entrees, strong from lifting dogs and spirits," Dunham continued.
She added that even as an "OG body positivity warrior," she "sometimes looks at the left picture longingly, until I remember the impossible pain that brought me there and onto my proverbial knees."
Adding: "As I type I can feel my back fat rolling up under my shoulder blades. I lean in."
"I spent so many years loving my body but thinking it wasn't lovable by others ― its sole purpose was to be fodder for jokes," Dunham wrote in a 2017 Instagram caption for a naked selfie.
She continued: "But now, at age 31, having been through hell and back with my health and other people's perceptions of my physicality, I feel deeply comfortable with the idea that this pear-shaped pot of honey is equally good for making people laugh and laying out like a Suicide Girl circa 2004. Love it all."
Calling all HuffPost superfans!
Sign up for membership to become a founding member and help shape HuffPost's next chapter