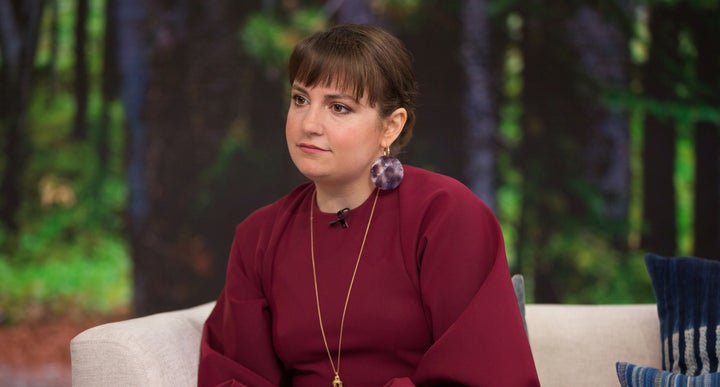 "I made a terrible mistake. When someone I knew, someone I had loved as a brother, was accused, I did something inexcusable: I publicly spoke up in his defense," Dunham wrote in an essay for The Hollywood Reporter's women in entertainment issue on Wednesday. "There are few acts I could ever regret more in this life."
Amid the start of the Me Too reckoning last fall, Perrineau publicly accused Miller of raping her in 2012 when she was 17 years old and he was 35. Dunham and fellow "Girls" showrunner Jenni Konner initially stood by Miller in a statement, writing that although their "first instinct is to listen to every woman's story," they believed that Perrineau's accusation was "one of the 3 percent of assault cases that are misreported every year." 
Dunham, well known for her support of women and progressive politics, walked back her statement later that day and apologized. The damage, however, had already been done, with many fans and followers criticizing her choice to side with the accused. 
Now the "Girls" actress and producer says she deeply regrets casting doubt on Perrineau's story. 
"I wanted to feel my workplace and my world were safe, untouched by the outside world (a privilege in and of itself, the privilege of ignoring what hasn't hurt you) and I claimed that safety at cost to someone else, someone very special," Dunham wrote.
She addressed parts of her essay directly to Perrineau, writing, "You have been on my mind and in my heart every day this year. I love you. I will always love you. I will always work to right that wrong. In that way, you have made me a better woman and a better feminist. You shouldn't have been given that job in addition to your other burdens, but here we are." 
Dunham wrote that she realized she had "internalized the dominant male agenda," adding that she's now putting in work to change that part of her. 
"My job now is to excavate that part of myself," she wrote, "and to create a new cavern inside me where a candle stays lit, always safely lit, and illuminates the wall behind it where these words are written: I see you, Aurora. I hear you, Aurora. I believe you, Aurora."
REAL LIFE. REAL NEWS. REAL VOICES.
Help us tell more of the stories that matter from voices that too often remain unheard.