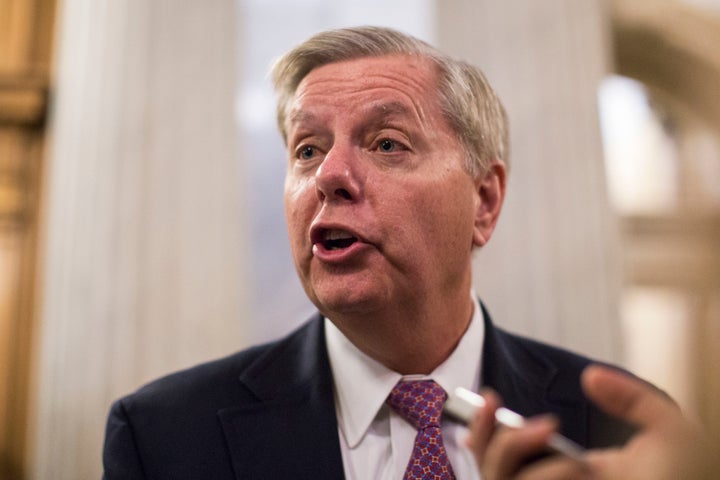 Graham said Trump's recent racist comments about a federal judge with Mexican-American heritage were "the most un-American thing from a politician since Joe McCarthy."
The senator expanded on this idea Tuesday during an interview with NBC News' Hallie Jackson.
"There are a lot of people who want to be loyal to the Republican Party, including me," he said. "But there'll come a point in time where we're gonna have to understand that it's not just about the 2016 race, it's about the future of the party and I would like to support our nominee. I just can't."
"Every person in the Republican Party's got to make their own decision," Graham added. "I am going to focus on the House and Senate. I am going to focus on helping my colleagues in the House and Senate 'cause I can do that enthusiastically."
Republicans have criticized Trump's claim that U.S. District Judge Gonzalo Curiel has been biased while presiding over a case against Trump University because he is Latino.
Speaking to Trump's rhetoric regarding Curiel, Graham told Jackson: "I don't think that Donald Trump personally is a racist person … but he is playing the race card."
Sen. Susan Collins (R-Maine) told Newsradio WGAN that Trump's comments made supporting the candidate "very difficult."
"Those kinds of comments are very serious to me," she said. "They are completely unacceptable, and what they indicate — which is why I think this is so serious — is a lack of respect for our judicial system and for the separation of powers doctrine that is enshrined in the Constitution."
But while many have condemned Trump's remarks, some -- including House Speaker Paul Ryan (R-Wis.) -- are still supporting the candidate.
"Claiming a person can't do their job because of their race is sort of like the textbook definition of a racist comment. I think that should be absolutely disavowed. It's absolutely unacceptable," Ryan said before noting he would still vote for Trump.
Igor Bobic contributed to this report.
CORRECTION: In an earlier version of this story, Gonzalo Curiel was described as an Indiana judge; he is a federal judge. Due to an editing error, this piece initially referred to Susan Collins as a representative. She is a senator.
Support HuffPost
The Stakes Have Never Been Higher
Before You Go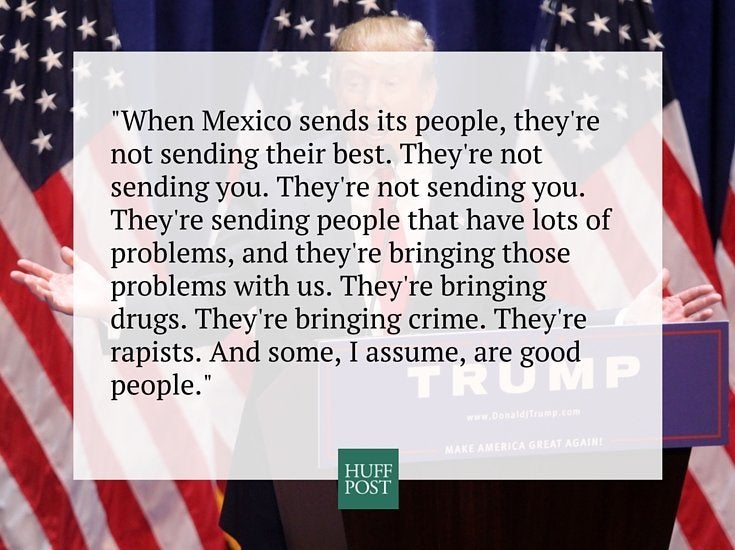 9 Outrageous Things Donald Trump Has Said About Latinos
Popular in the Community