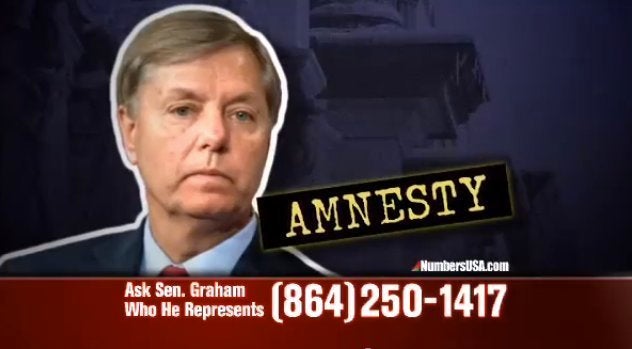 WASHINGTON -- A group opposed to increased immigration began $150,000 in advertising on Tuesday, targeting Republican Sen. Lindsey Graham, a member of the Senate "gang of eight" pushing for comprehensive reform, in his home state of South Carolina.
The group, NumbersUSA, began radio ads statewide and said television ads would follow on Wednesday. NumbersUSA opposes a pathway to citizenship for undocumented immigrants already in the U.S., a measure Graham supports.
"Who elected Graham to demand amnesty and welfare for millions of illegal aliens?" a voiceover says in the ad.
"Amnesty?" an unnamed man replies. "Not me."
Graham is the first member of the Senate group to be targeted by NumbersUSA, which said it plans to eventually run ads against his fellow Republicans, Sen. John McCain (Ariz.), Sen. Marco Rubio (Fla.) and Sen. Jeff Flake (Ariz.), along with Democrats Sen. Chuck Schumer (N.Y.), Dick Durbin (Ill.), Bob Menendez (N.J.) and Michael Bennet (Colo.).
The Republican members have been criticized by those in their party for supporting a pathway to citizenship for undocumented immigrants. Sen. David Vitter (R-La.) called Rubio "amazingly naïve" to propose such a measure, and McCain faced angry town hall questioners last week when he returned to Arizona.
They have pushed ahead anyway, and Graham and McCain visited the White House on Tuesday to discuss reform efforts with President Barack Obama.
Republicans in the group have argued that the "gang of eight" plan will have safeguards to ensure it does not amount to amnesty. Their framework would allow undocumented immigrants to eventually become citizens, but the pathway would be an arduous one tied to border security. Unauthorized immigrants could gain provisional status to stay in the country, but then would wait until certain border metrics were met to receive green cards and in some cases citizenship.
NumbersUSA argues that allowing a pathway to citizenship for undocumented immigrants would increase future unauthorized immigration. The group also opposes an increase in legal immigration, also to be reformed under the "gang of eight" plan.
The ad also goes after Graham for his support for reforming employment-based immigration.
"Who elected Senator Graham to insist on more green cards for foreign workers when returning veterans can't find jobs?" it asks.
Before You Go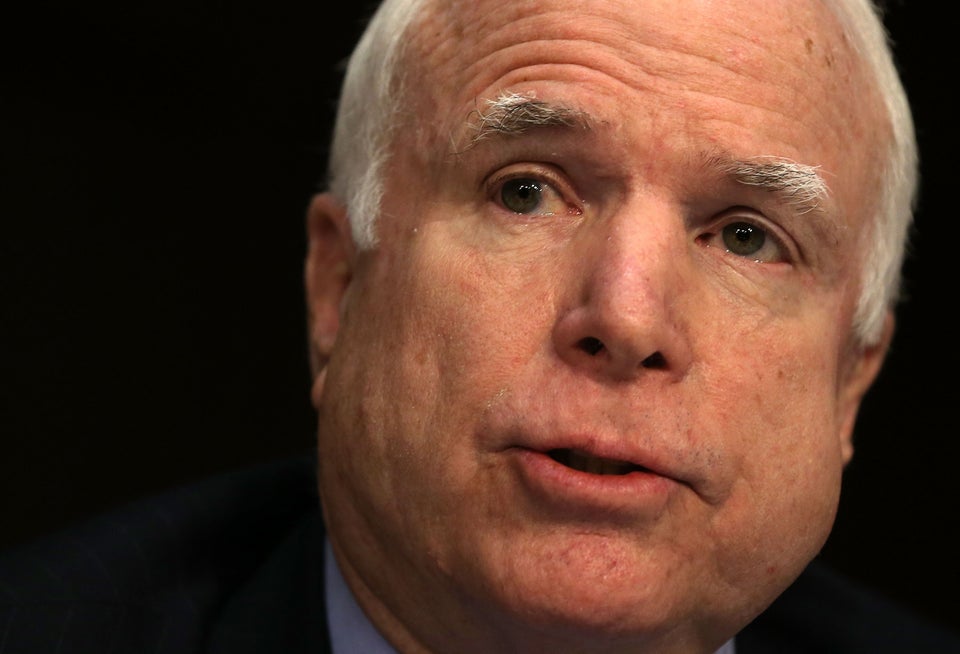 Bipartisan Immigration Plan's Key Provisions
Popular in the Community