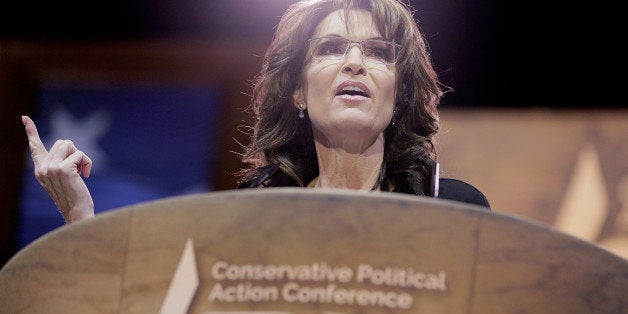 WASHINGTON -- The wave of progress on LGBT rights has yet to reach the halls of the unsuitably named Gaylord National Resort and Convention Center in National Harbor, Maryland.
For yet another year, the Conservative Political Action Conference will exclude from its list of sponsors the Log Cabin Republicans, a conservative group that advocates for gay rights. The conference has increasingly become an exhibition for the movement's more bombastic characters, but it remains one of the more high-profile conservative events each year, providing a window into the id of the Republican Party at a given moment. Several potential presidential candidates, including former Florida Gov. Jeb Bush and Sen. Marco Rubio (R-Fla.), are slated to attend this year's conference, which will be held next week.
Pro-gay rights conservatives who hoped they'd get to participate in CPAC in a more formal way this year were disappointed when the answer came back from the event's sponsor, the American Conservative Union.
"We were asking the ACU, 'Will you take our money in support of the conservative cause?'" said Gregory T. Angelo, the executive director of the Log Cabin Republicans. "And the answer is no."
In previous years, the ACU has rationalized the exclusion of gay rights groups on the grounds that they aren't sufficiently conservative. Angelo said he systematically pushed back against that argument by pointing to the organization's support for Obamacare repeal and Second Amendment rights and its stance on government spending.
"CPAC has a problem allowing any formal recognition for organizations affiliated with gay people," Angelo said. "That is the only logical conclusion to come to."
Angelo said he'd initally hoped his group would be able to co-sponsor the event, which would have enabled it to have a booth in the exhibition hall. He said he spoke with Matt Schlapp, the ACU's new chairman, in July 2014 in an effort to improve relations that had frayed from past exclusions. That discussion, held in Schlapp's Virginia office, lasted for an hour, Angelo said, and the two continued to communicate through December. But then their interactions ended.
"It turned out that was probably the high point of our engagement," Angelo said of the July talk. "Unfortunately and inexplicably, any request I had into them went completely un-responded to."
The ACU did not return HuffPost's request for comment, though an official said the group would address the matter on Thursday.
Angelo said he will attend CPAC in a personal capacity despite the slight, and he hinted that he might use the venue to make a larger point.
"I'm not just gonna shrug my shoulders and get rolled," he said.
UPDATE: 8:19 p.m. -- In a statement sent to The Huffington Post after this article was published, Schlapp contested the entire premise of the story.
"The intent of CPAC is to highlight the efforts and advocacy of conservatives," he said. "The agenda is intended to help make the country and the political party structure more solidly conservative. The Log Cabin Republicans have not applied to be co-sponsors of CPAC 2015. Had they applied, they would have been subjected to the same review as every other application. We do not bar any groups or individuals based on sexual orientation. Our standards for any group are the strength of their conservative principles."
The statement went on from there. It's main point: Log Cabin Republicans had no legitimate gripe about sponsorship exclusions because the group hadn't actually applied.
The Huffington Post held off on publishing this update, because when asked about it, Angelo insisted that it was "nonsense." And he made a compelling case, forwarding an email he sent to Schlapp and ACU executive director Dan Schneider in December. In that email, Angelo wrote of his "hope" that the ACU would "consider making Log Cabin Republicans a meaningful part of CPAC 2015."
"We are able to sponsor this year's event (indeed it would be an honor to do so) and [we] would also appreciate being in dialogue with you as to how LCR can play a helpful role in making this year's CPAC the most successful ever," Angelo wrote.
So how could the ACU insist that Log Cabin Republicans never applied to be a sponsor when the head of the Log Cabin Republicans has an email he sent to the ACU's leadership telling them how much he wanted to be a sponsor?
It comes down to semantics. While the group may have wanted to co-sponsor CPAC, said an ACU official, it never formally applied online as other groups did.
Of course, even if Log Cabin Republicans had gone through those next steps, it's unclear (perhaps, unlikely) that the application would have been approved. Schlapp's statement accused the group of insufficient conservatism and timidity when it came to campaigning against Republican moderates. But the notion that the group was denied sponsorship on a matter of process struck Angelo as ridiculous.
"Requesting sponsorship is requesting sponsorship. The point of all of this was to apply and to do so in a way that insured any hesitations the ACU had about accepting a LCR sponsorship were addressed before filling out any forms," Angelo emailed. "Mr. Schlapp or Mr. Schneider easily could have replied to my request for sponsorship in December with next steps; they chose not to respond at all -- and chose not to respond to multiple follow-up messages."
Want more updates from Sam? Sign up for his newsletter, Spam Stein.
Before You Go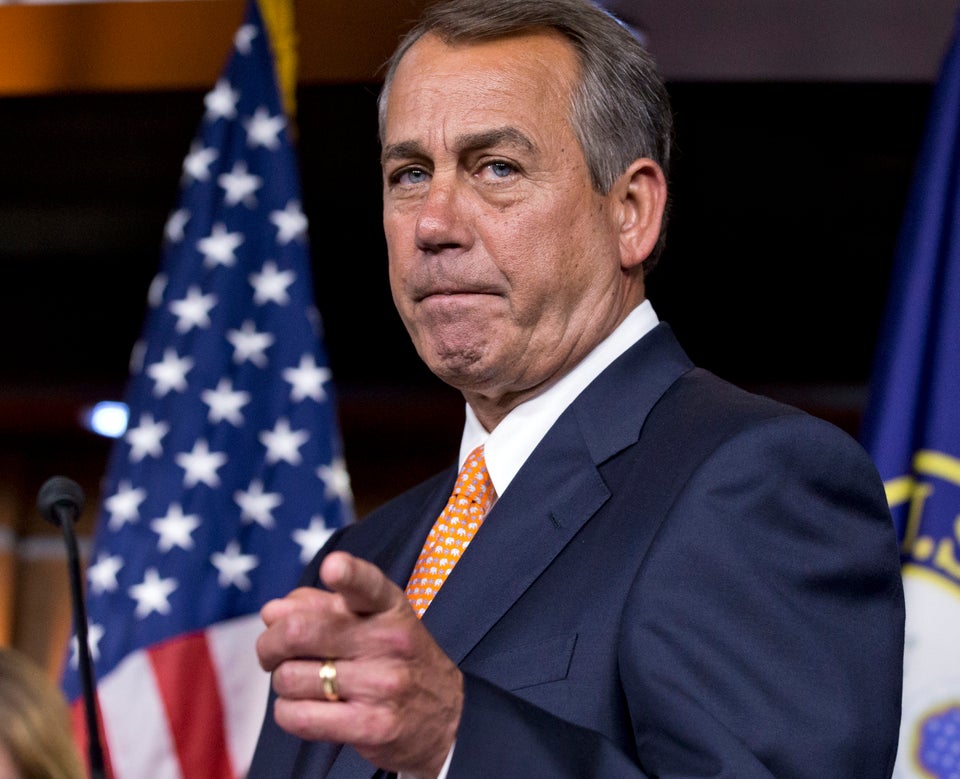 Conservatives Pointing Fingers
Popular in the Community