People in their 50s often start making plans for retirement. Loraine Maurer instead decided to get a job at a McDonald's in her hometown of Evansville, Indiana.
That was in 1973, and Maurer just celebrated her 44th anniversary with the company.
"When I started, I didn't start to stay," Maurer told ABC News. "I told [my husband] we were too young to stay at home and so I went for a job."
"I get in here at 5 o'clock when they open. I have to get up at three," Maurer told the paper.
The restaurant honored her hard work over the years with a special gathering on Thursday.
Dozens of people came by to celebrate, including franchise owners Chip and Katie Kenworthy.
"After all these years, she remains committed to serving her customers with one of the most delightful smiles around. Loraine has a loyal following of customers and they look forward to having her take their orders when visiting McDonald's," they told People.com in a written statement.
Although Maurer contemplates retirement every winter, she credits her restaurant regulars with keeping the spring in her step.
"If the weather was bad, [my customers] would come after me in the morning, and when my shift was over, they came over to McDonald's and picked me up and took me home. You can't ask for more than that," she told the Courier & Press.
Tina Fey, Alec Baldwin, Tom Hanks, Tracy Morgan, Maggie Gyllenhaal, Michael Moore, Padma Lakshmi and a whole host of other stars are teaming up for Stand for Rights: A Benefit for the ACLU. Donate now and join us at 7 p.m. Eastern on Friday, March 31 on Facebook Live. #standforrights2017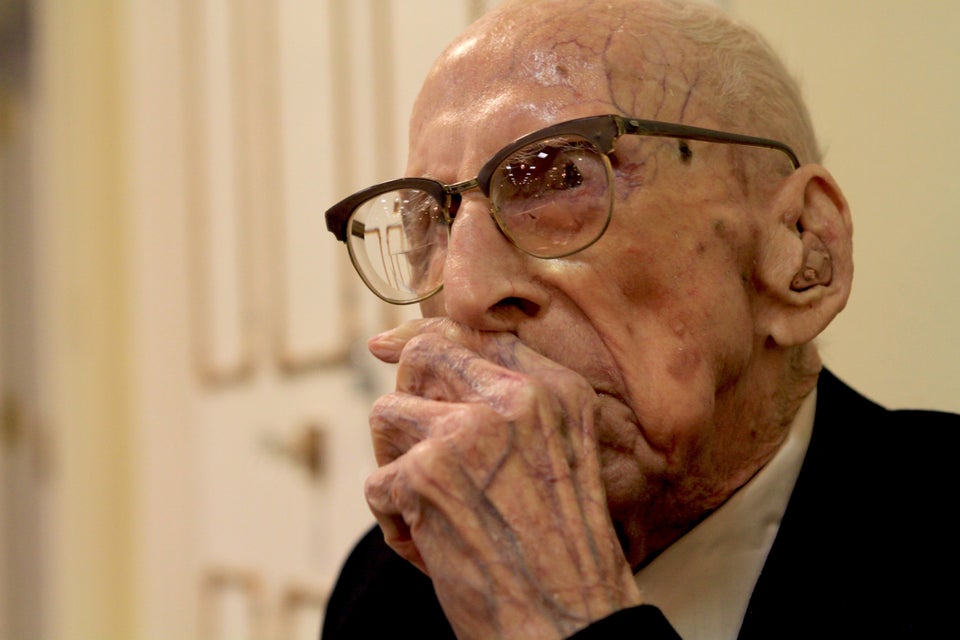 Oldest People