What do a 60-year-old video artist, a 36-year-old atomic physicist, and a 53-year-old behavioral economist have in common? Not much, probably, except they've each been awarded the 2013 MacArthur Foundation genius grant, a coveted accolade that earns them $625,000 and a spot in cultural history.
Carrie Mae Weems, Ana Maria Rey and Colin Camerer are three of the 24 people in this year's class of MacArthur fellows, announced Wednesday. A total of 13 men and 11 women received the honor, working in fields that include organic chemistry, medieval history and ballet.
The MacArthur accolade, which has been around since 1978, is handed out annually to a select group of high-achieving individuals in disciplines ranging from science and medicine to literature and art. What was once a $50,000 award has since morphed into a six-figure bounty. Past winners include writer Susan Sontag, choreographer Merce Cunningham and World Bank president Jim Yong Kim.
The 2013 MacArthur roster has its own fair share of big names, too, including Swamplandia! author Karen Russell and jazz pianist Vijay Iyer. Below, the 24 geniuses you should know this year:
1. Playwright Tarell McCraney, 32
An ensemble member of Chicago's Steppenwolf Theatre Co., Miami-born McCraney is known for his triptych of works, "The Brother/Sister Plays (2009)," which focus on West African Yoruba cosmology, familial bonds and young love.
2. Writer Karen Russell, 32
A graduate of Columbia University's master of fine arts program and a native of Miami, Russell was nominated for the 2012 Pulitzer Prize for Fiction for her debut novel, Swamplandia!.
3. Audio preservationist Carl Haber, 54
Haber is a senior scientist in the Physics Division of Lawrence Berkeley National Laboratory who specializes in the preservation of deteriorating sound recordings.
4. Research psychologist Angela Duckworth, 43
Duckworth is an associate professor in the Department of Psychology at the University of Pennsylvania who studies the way grit and self-control affect educational achievement.
5. Choreographer and dancer Kyle Abraham, 36
Abraham is the founder and artistic director of Kyle Abraham/Abraham.in.Motion. His dance works have focused on urban life in his native Pittsburgh, incorporating baroque opera, contemporary classical compositions, spoken word and rhythm and blues.
6. Writer Donald Antrim, 55
An associate professor in Columbia University's writing program, Antrim is best known for his fiction, The Verificationist (2000) and In The Hundred Brothers (1998), as well as his first work of nonfiction, The Afterlife: A Memoir (2007).
7. Immigration lawyer Margaret Stock, 51
An attorney at Cascadia Cross Border Law in Anchorage, Alaska, Stock is recognized for her written scholarship and for contributions to policy debates that challenge American immigration legislation.
8. Artist Carrie Mae Weems, 60
Weems is a photographer and video artist who explores the legacy of African-American identity in contemporary American culture. Her most famous works include "Ain't Joking" (1987), "The Kitchen Table Series" (1990) and "Roaming" (2006).
9. Organic chemist Phil Baran, 36
Baran is a chemistry professor at Scripps Research Institute who works in pharmacology. He recently developed an affordable method for synthesizing cortistatin A, a steroidal alkaloid thought to be useful in treating macular degeneration and cancer.
10. Paleobotanist C. Kevin Boyce, 39
Boyce is an associate professor at Stanford University's Department of Geological and Environmental Sciences who is solving mysteries about the morphology of plants using modern technologies like X-ray microscopy and spectroscopy.
11. Primary care physician Jeffrey Brenner, 44
Brenner has been working on a health care delivery model for sick residents of Camden, N.J. -- one of the poorest cities in America -- based on a strategy of comprehensive preventive and primary care.
12. Behavioral economist Colin Camerer, 53
Most recently, Camerer has combined behavioral modeling with functional magnetic resonance imaging technologies, analyzing brain activity during economic interactions that prompt humans to guess how other individuals might behave.
13. Medieval historian Robin Fleming, 57
Fleming is a history professor at Boston College whose work Britain after Rome: The Fall and Rise of the Middle Ages, c. 400–1070 (2010) documents how people traded, worshipped and commemorated their dead.
14. Pianist and writer Jeremy Denk, 43
Denk is a concert pianist and popular blogger who writes about his own classical music experiences in The New Yorker, The New Republic and his own blog, Think Denk.
15. Astrophysicist Sara Seager, 42
Seager is a professor of planetary science and physics at MIT. She focuses on the study of exoplanets as well as the creation of low-cost nano-satellites that are used to observe planetary transits.
16. Choreographer Alexei Ratmansky, 45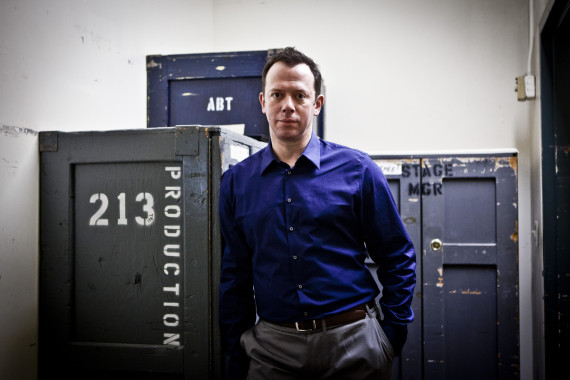 Ratmansky is an artist in residence at the American Ballet Theatre known for re-imagining ballet classics such as "The Nutcracker" and "The Firebird."
17. Atomic physicist Ana Maria Rey, 36
Rey conducts research on ultracold optical-lattice systems, helping to further the fields of quantum simulation and quantum information and explain the complex behaviors of the natural world using mathematical models.
18. Statistician Susan Murphy, 55
Murphy focuses on developing new methods that can be used to evaluate treatment for individuals coping with chronic or relapsing disorders like depression or substance abuse, such as her sequential multiple assignment randomized trial.
19. Agricultural ecologist David Lobell, 34
Lobell is an associate professor at Stanford's Department of Environmental Earth System Science who investigates the impact climate change has on crop production and food security around the world.
20. Neuroscientist Sheila Nirenberg
Nirenberg , whose age was unavailable, is an associate professor in the Department of Physiology and Biophysics at Weill Cornell Medical College who is developing an alternative procedure to restore sight after photoreceptor cell degeneration.
21. Jazz Pianist and composer Vijay Iyer, 41
Iyer is recognized for his rigorous investigation of musical genres from South Indian classical music to West African drumming, contemporary European composers and 20th century African-American piano legends.
22. Computer scientist Dina Katabi, 42
A professor in MIT's Department of Electrical Engineering and Computer Science, Katabi specializes in wireless data transmission, aiming to improve the speed, reliability, and security of data exchange.
23. Materials scientist Craig Fennie, 40
Fennie is an assistant professor at Cornell University's School of Applied and Engineering Physics who combines the tools of theoretical physics with chemistry to discover new materials with the necessary electrical, magnetic, and optical properties for new communications technologies.
24. Public health historian and anthropologist Julie Livingston, 46
A professor in Rutgers University's Department of History, Livingston uses archival research and ethnographic studies to investigate individuals with chronic illnesses and debilitating ailments in Botswana.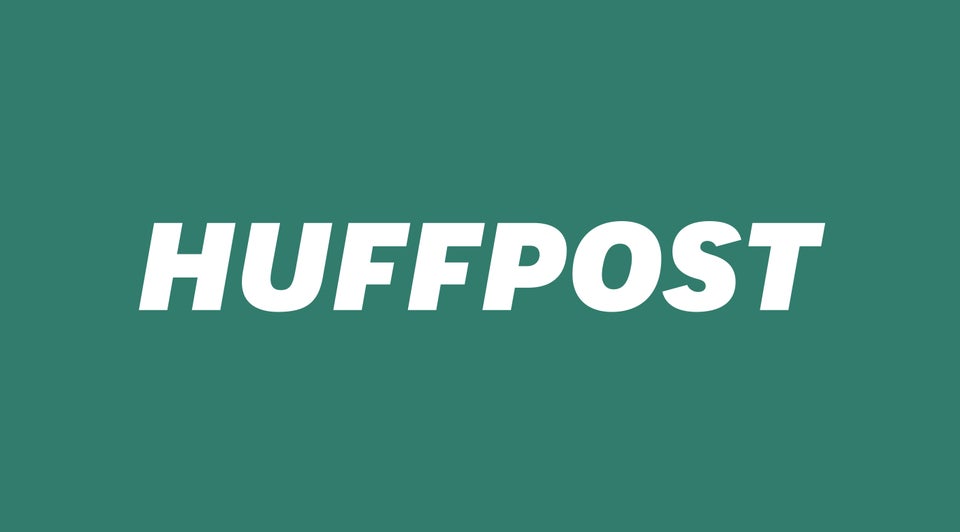 2012 MacArthur Fellows
Popular in the Community