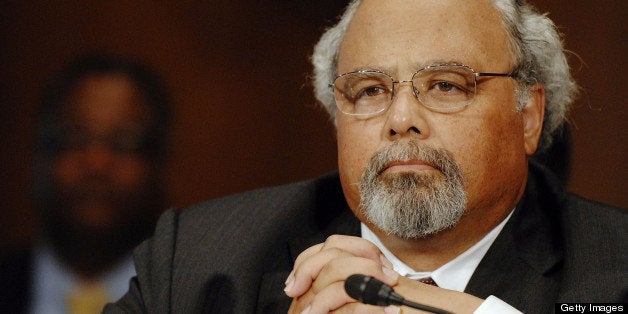 This is the 12th blog in a series of blogs from the Office of the Global AIDS Coordinator in recognition of the 10th anniversary of PEPFAR. Previous blogs in the series can be found on the PEPFAR blog site
What if one procedure could significantly reduce your likelihood of getting sick for the rest of your life?
When it comes to HIV/AIDS, men have an extraordinary opportunity to reduce their risk of HIV infection by almost 60 percent by undergoing voluntary medical male circumcision (VMMC). This one-time health intervention has the potential to save millions of lives and billions of dollars in HIV/AIDS treatment costs. Furthermore, the procedure is drawing millions of men into health services--some for the first time in their lives.
One critical step is prevention. It is our top priority to turn the tide of the global AIDS epidemic through a combination of evidence-based interventions. The most powerful of these prevention methods include VMMC, treatment as prevention, and preventing mother-to-child transmission of HIV.
Voluntary medical male circumcision can help transform men's health and prevent HIV transmission. On World AIDS Day 2011, President Obama committed PEPFAR to support 4.7 million circumcisions by the end of 2013. This ambitious but achievable goal represents an important milestone in our progress, and each day as thousands more men go for voluntary medical male circumcision, HIV risk declines and the public health benefits continue to grow.
Modeling studies predict that the benefits of male circumcision are likely to be most significant in populations with high prevalence of primarily heterosexually-driven HIV and low rates of male circumcision. PEPFAR supports male circumcision activities in 14 countries in Eastern and Southern Africa that fit these criteria and is working side-by-side with countries and other partners to plan and implement programs safely and efficiently.
This collaboration is paying off. Since 2007, PEPFAR has supported over 2 million male circumcisions, with over 1.1 million performed in 2012 alone. These achievements have already prevented tens of thousands of new HIV infections. Additionally, if the program reaches its full scale-up target of 80 percent coverage in our 14 target countries, it could prevent an estimated 3.4 million new HIV infections and save a net $16.5 billion in lifetime HIV/AIDS treatment and care costs.
There is more good news to share. Recently, a landmark announcement was made by the World Health Organization (WHO) that has the potential to change the landscape of VMMC. On May 31, 2013, PrePex™ became the first adult medical male circumcision device to receive WHO prequalification as an alternative to conventional surgical circumcision. Non-surgical devices like PrePex™ can simplify the experience and reduce the burden of labor for health care workers in resource-limited settings. Although PEPFAR will continue to implement surgical circumcision programs, we look forward to helping African ministries of health assess the acceptability and safety of PrePex™ in their local public health contexts. PEPFAR is also optimistic that at least one additional medical circumcision device may receive prequalification for use in adult men in the near term, further widening the spectrum of available options for safe and complete VMMC.
As we work toward an AIDS-free generation, everyone has a role to play. This vision will not be achieved through the efforts of government or civil society alone. All people must seize every opportunity to protect themselves and their communities from HIV/AIDS. VMMC is one critical pillar in this fight.
To learn more about PEPFAR's efforts around VMMC and other prevention interventions, visit www.pepfar.gov.
Popular in the Community