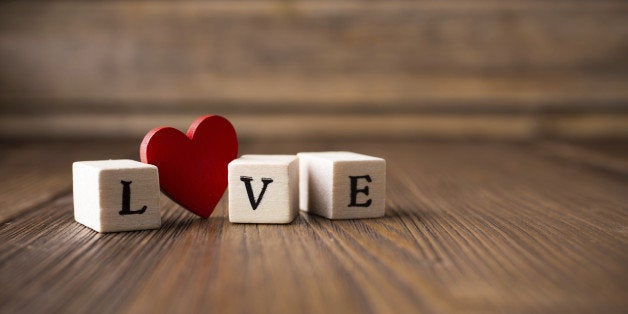 Before June 26, 2105, the only thing that bound my beloved and I together in all 50 states was a mortgage. We delighted in this fact. My grandmother always told me that property was the way working people aggregated wealth, and my beloved is a banker's lawyer. Mortgages are powerful symbols in our lives. Yet, I do not want to make light of the significance of the United States Supreme Court's Obergefell decision. It is life-changing for gay, lesbian, bisexual, and transgender Washingtonians and for LGBT couples around the country.
In February 2009, Alternet published my challenge, "Would you not get married until I can get married?" When I penned that challenged, I did not imagine the future we are living today. My beloved and I married in New York in 2011, about three months after the state legislature passed marriage equality there.
Everyone asked, why didn't you marry in Washington, DC? The District preceded much of the nation--and led the south--by allowing same-sex couples to marry in early March 2010. We contemplated marrying in Washington, but in 2010, it was unclear if marriage for LGBT couples would stick. We wondered, Would it last? Or if we married would we be like the over 4,000 California couples who married in 2008, then were unmarried by the power of the state. They litigated and ultimately prevailed, but who wants to subject their marriage to years of waiting and legal dramas? Then, there was the question of moral authority: people in the District do not have a national vote, why would I vest them with the power to recognize my marriage? We waited.
The beloved and I met in 1996, a lifetime ago in the world of gay and lesbian politics. During the early days of our courtship, we watched, from our Detroit home, the House and the Senate pass the Defense of Marriage Act, seemingly locking gay and lesbian couples out of marriage for a lifetime. President Clinton signed it with a flourish. When gay and lesbian couples were demonized in the 2004 election, after the 2003 Lawrence decision decriminalizing sodomy and the Goodridge decision enabling Massachusetts-marriages, we were eight years--and three mortgages--into our relationship. Moving across country twice (Michigan to Colorado then Virginia) and across the Potomac once required extraordinary commitment. Living outside the law added to our marital mettle, even if the states we moved in and of did not recognize our union. Each time, we signed mortgages as "unmarried" women; the state and the bank recognized our fidelity to bill-paying even though they did not recognize our relationship with one another.
For years, we overlooked the small slights and exclusions of being an unmarried but committed couple. We wed on our fifteenth anniversary, when it seemed that national recognition was inevitable. Two years later the Windsor decision brought federal recognition (and a much high tax bill!).
When the Obergefell decision came down, that Friday morning in June, I thought I knew what marriage meant--and I thought I knew what being excluded from marriage meant, what being almost-but-not-quite married in the eyes of the state meant. In the hours and days that followed the decision, I realized, I was wrong. I understood what marriage meant intellectually; I understood the costs of our exclusion, but I never internalized these meanings. I never understood viscerally what it meant to be strangers under the law. At last, the Obergefell decision promised safety and recognition, for me and my beloved, throughout the land. For three days, watching television, reading news stories, we were awed and happy and sad. We cried for all of the people we knew who did not live to see this day; we cried for the people who would have loved to celebrate with us--and perhaps were, though we could not experience their embodied elation. When our joy and our shock and our elation and our grief lifted, we felt for the first time the weight of our exclusion. We mourned, but with a sense of relief that the Supreme Court righted this wrong. When every state in the nation could see us for the very first time as a married couple, we saw ourselves: together, united, married for life.
Calling all HuffPost superfans!
Sign up for membership to become a founding member and help shape HuffPost's next chapter