New York Knicks coach Derek Fisher was 700-plus miles away when Matt Barnes and his Memphis Grizzlies played on Thursday, but that didn't stop Indiana Pacer fans from using one of the more stunning NBA storylines of the preseason -- the fistfight between ex-teammates Barnes and Fisher -- to try to heckle Barnes when he stepped up to the charity stripe.  
The story goes that in early October, Barnes was FaceTiming with his son and sensed that something was not right. Upon seeing "the look on his [son's] face" and learning that Fisher was with his estranged wife in her home, he drove 15 minutes, reached the house and began a scuffle. The news spread quickly -- very quickly -- and it was fortunate that both Fisher and Barnes came away with only some scratches and that things did not escalate far enough to warrant pressing charges.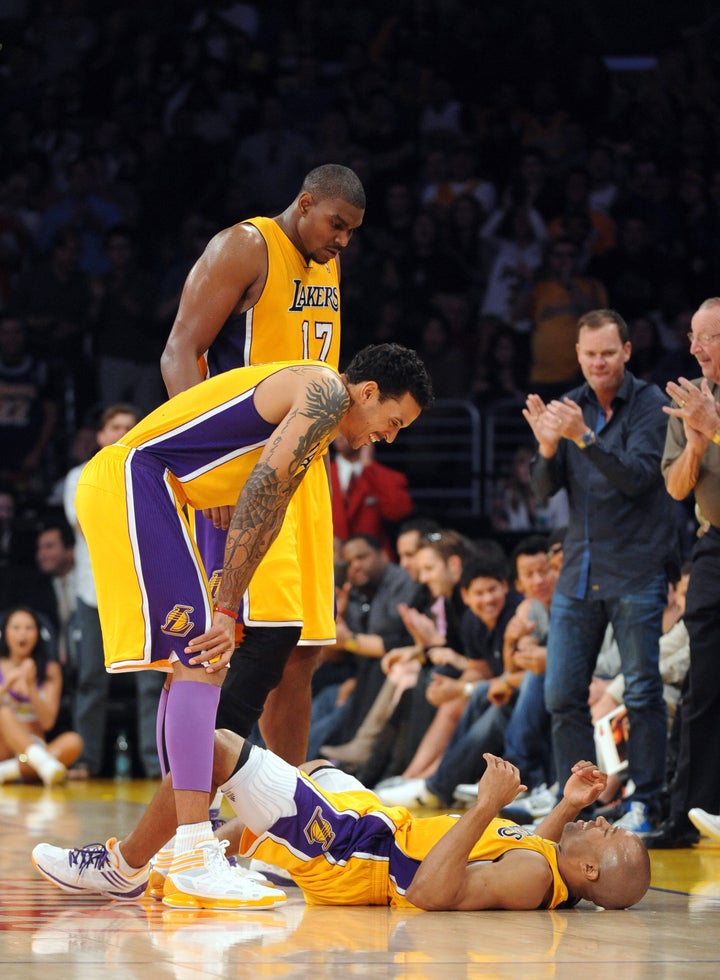 But it's one of the unwritten rules of sports fandom that those in a crowd will use anything at their disposal to distract and jinx the other team. So it was no surprise that, with the Grizzlies in striking distance late in the third quarter, Indiana fans took this jaw-dropping, ostensibly humorous piece of news -- look, the Matt Barnes of old is at it again! Look, a fight between a pair of ex-teammates over a woman! -- and tried to play it to their advantage. 
As Deadspin has written, this Barnes-Fisher incident is fraught with social and domestic issues. But, for some reason, it's often the case that today's world's fixation on being "politically correct" is suspended and disregarded when one enters an arena or a stadium, when a fan recognizes and can latch onto a storyline that might embarrass, distract or hurt an opposing player.
We shouldn't be surprised that the Pacers' crowd screamed Fisher's name at Barnes Thursday night. And we should expect it to continue this season, following Barnes wherever his Grizzlies go.
But maybe we should question why our adherence to social propriety goes out the door and our willingness to hit below the belt spikes whenever we take a seat at our favorite team's ballgame.
PHOTO GALLERY
Some Cool 2015 NBA Finals Photos
Calling all HuffPost superfans!
Sign up for membership to become a founding member and help shape HuffPost's next chapter