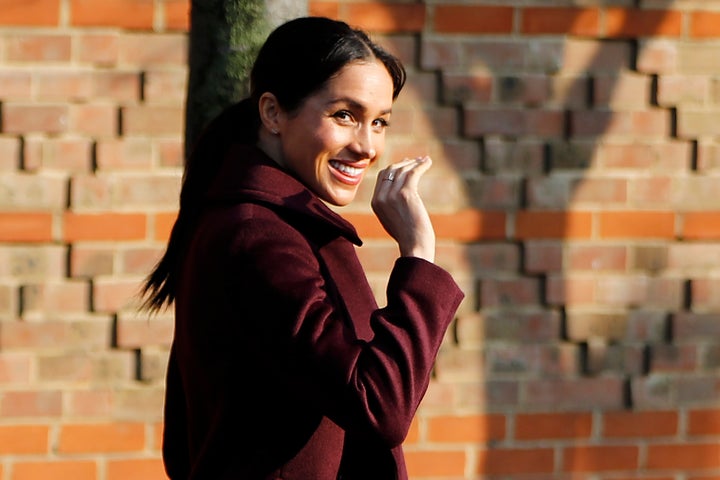 Meghan Markle has a particular hobby that's recently experienced an increase in popularity ― and it might be one you've looked up on Pinterest, too.
Before taking on her role as a royal, Markle made known her love for calligraphy. Prior to her big break as Rachel Zane on the show "Suits," she supported herself by teaching calligraphy at a Paper Source store in Beverly Hills, California. In a video for Glamour from July 2013, she explained that the all-girls Catholic school she attended taught penmanship and that as she followed her dreams of becoming an actress and attended auditions, she took on the art to support herself "instead of waiting tables."
She showed off her calligraphy skills while chatting about "Suits" with talk show host Larry King in 2013. You can see an example of her work in the video below around the 13:20 mark.
Markle has been known to influence sales of fashion and beauty products, but her love for calligraphy might have also inspired a boost in the craft.
In its 2019 trend prediction report, Hobbycraft, a U.K. arts and crafts retail chain founded in 1995, revealed it's seen a 40 percent increase in sales of calligraphy items compared to last year. The company has connected at least a part of this jump in sales to the Duchess of Sussex.
"Putting pen to paper is becoming more popular and there's no doubt that the Duchess of Sussex has helped to raise the profile of calligraphy writing," Hobbycraft's Customer Development Director Katherine Paterson said in a press release.
Members of the Society for Calligraphy based in Los Angeles told HuffPost that they also have seen a recent surge in calligraphy's popularity and that Markle has sparked interest in the art. Social media and the ability for calligraphers to easily post videos of their work have also helped.
"As more viewers follow and like these videos, more calligraphers are posting calligraphic work, marketing their services and products, and lessons online," the group told HuffPost via email. "The volume of postings is evident in the surge of interest in calligraphy."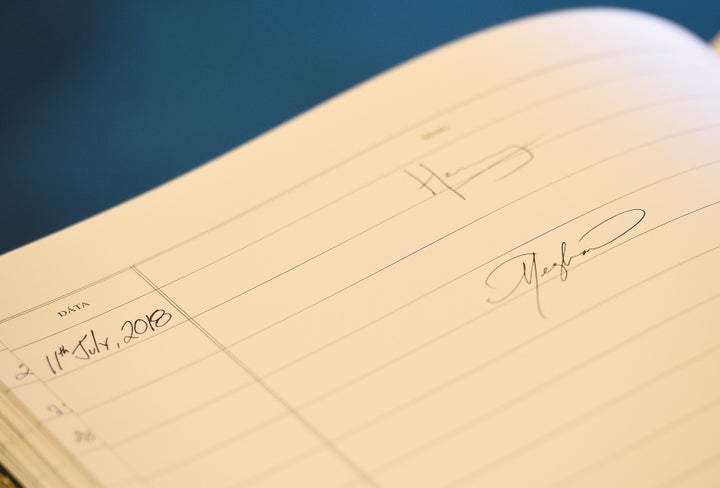 Pinterest, known partially for its users' shareable craft ideas, also saw a significant uptick in calligraphy inquiries. Searches for "calligraphy letters" were up 698 percent in October 2018 compared to October 2017. Searches for "calligraphy alphabet for beginners" and "calligraphy art" also increased, though not as much. In a nod to her overall influence, searches for "Meghan Markle" and "Meghan Markle style" were up 290 percent and 566 percent, respectively.
Similar to her love for calligraphy, Markle has also mentioned her appreciation for handwritten letters in the past. According to People, Markle wrote about the handwritten note as "a lost art form" on her blog, The Tig, which she shut down in 2017. She also described herself in a 2015 piece for Elle as "an actress, a writer, the Editor-in-Chief of my lifestyle brand The Tig [now defunct], a pretty good cook and a firm believer in handwritten notes."
The book explains that after her 1981 wedding to Prince Charles, she "sat down to answer many of the 47,000 letters of congratulation and 10,000 gifts which the wedding generated."