Melissa Harris-Perry talked about her upcoming MSNBC show and her new book about stereotypes of black women on Monday's "Colbert Report."
When Colbert raised the subject of her new show, Harris-Perry specified that it would not be debuting until Black History month. "Do you get to go beyond Black History Month?" Colbert asked.
"Yea, maybe into March which is Women's History Month," Harris-Perry joked.
The two wasted no time getting into race and Harris-Perry's book "Sister Citizen," which examines stereotypes of black women. When Colbert asked which stereotype Harris-Perry was, she said that she was the "strong black woman."
Harris-Perry said that although that image was "self-created" by black women, it can be "just as painful and problematic, this idea that we are born inherently strong, born with the capacity to kick adversity's butt just because we are black and women."
Colbert raised some oft-repeated assumptions about race, including that black women seem to "take the great burden for the absence of the black male," and that the Obamas shatter all the stereotypes. Harris-Perry cautioned against those notions, saying that Michelle Obama challenges stereotypes at the same time that "The Help" upholds them.
The conversation erred on the serious side, and gave Colbert pause at the end. He concluded, "And then I feel guilty, and... that's called the white man's burden."
Related
Before You Go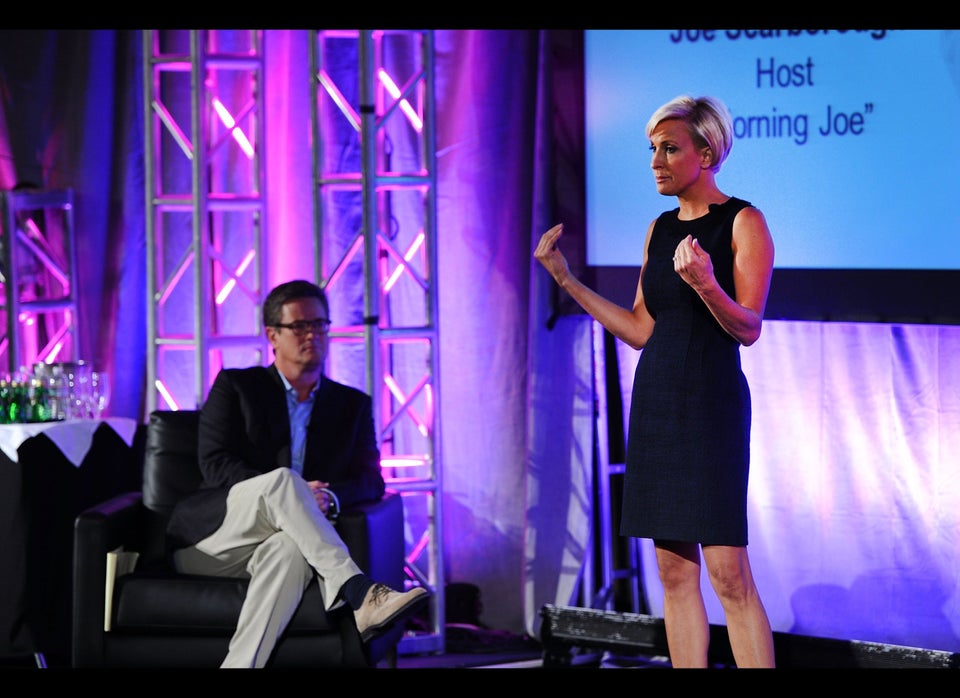 MSNBC Lineup
Popular in the Community