Meryl Streep wore a long pink high-neck, A-line dress to the Costume Designer's Guild Awards in Los Angeles Tuesday. She took home the Distinguished Collaborator Award, plus our enduring admiration for pulling off a giant mock turtleneck with ease.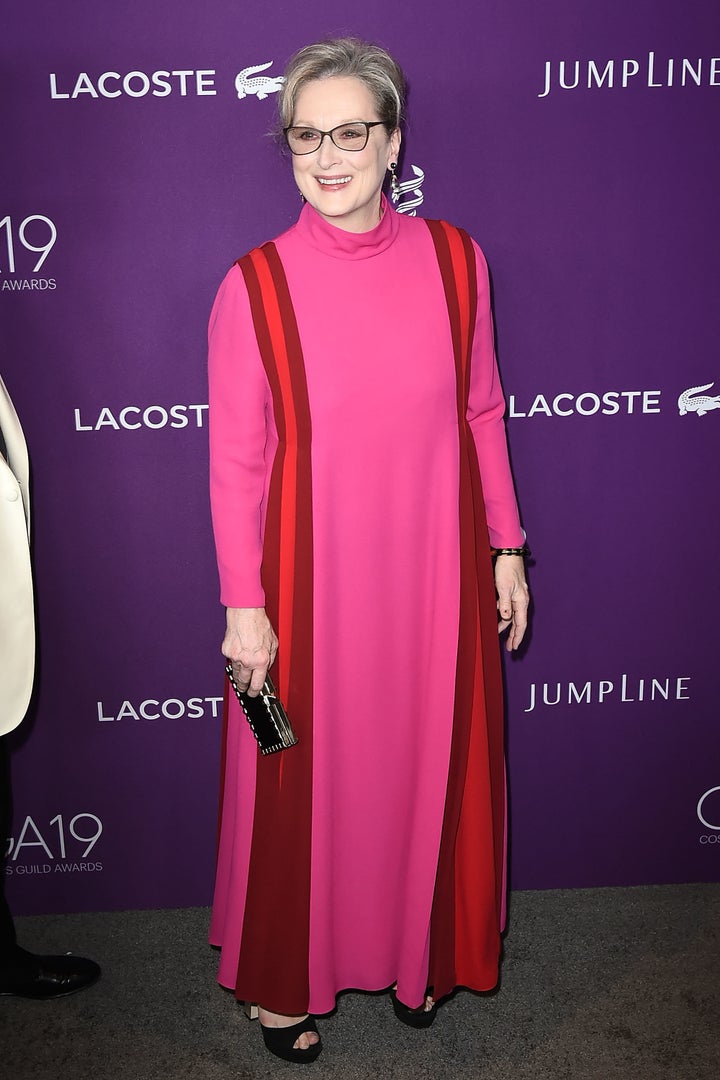 We would have gone for slippers underneath, but Streep wore a pair of Custom Jimmy Choo gold and black peep-toe platform heels, perhaps trying to offset the gown's enviable coziness factor.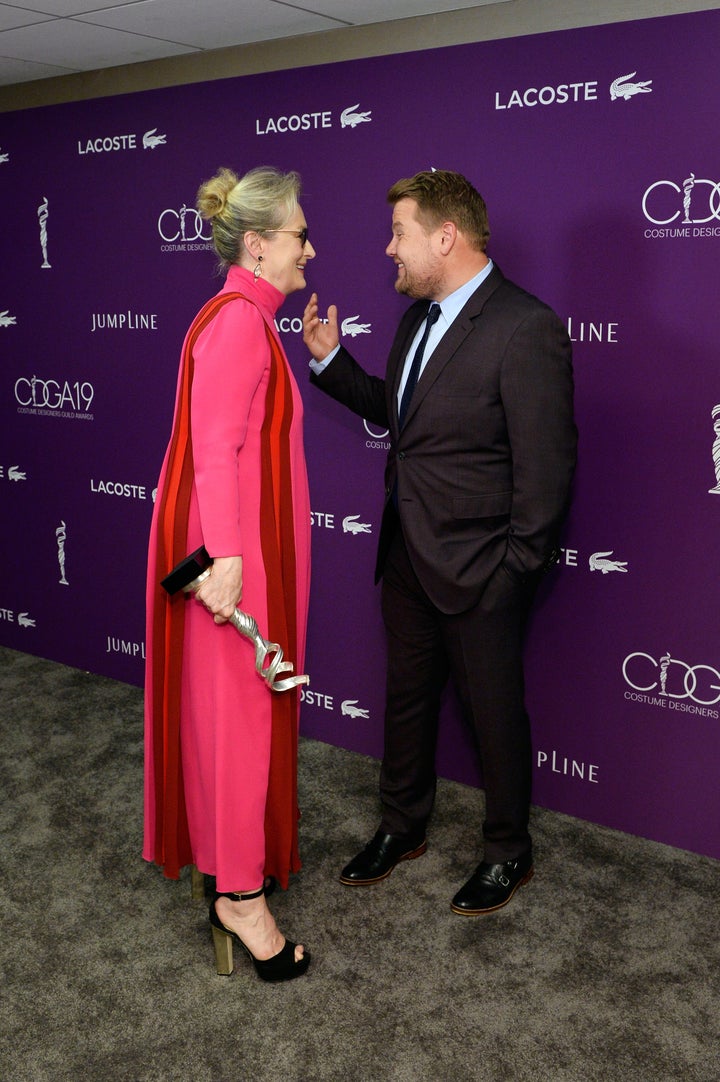 How does she do it? We'll let this Streep shrug answer that one, because you can't explain magic.