Mexico told President Donald Trump again in no uncertain terms that it will not be paying for his proposed border wall, no matter what he says — or tweets — on the matter. The country said, however, that it stands in "full solidarity" with the U.S. as Tropical Storm Harvey batters Texas ― and offered "all the help that can be provided" as "good neighbors should."
In a statement released Sunday, Mexico's Ministry of Foreign Affairs said the country would not "under any circumstances" pay for the multibillion-dollar border wall.
The statement was released hours after Trump sent out a tweet asserting that Mexico, which he described as one of the "highest crime nations in the world," would pay for the border wall. This isn't the first time he's made such a claim.
It's unclear why Trump continues to insist that Mexico will pay for his wall when America's southern neighbor has made it amply clear, on several occasions, that it has no intention of doing so.
While refuting Trump's wall claim, the foreign ministry added in its statement that it had offered help to the U.S. government in the aftermath of Hurricane Harvey.
"The Mexican government takes this opportunity to express its full solidarity with the people and government of the United States as a result of the damages caused by Hurricane Harvey in Texas, and expresses that it has offered to provide help and cooperation to the US government in order to deal with the impact of this natural disaster — as good neighbors should always do in trying times," the statement said.
In response, the Mexican foreign ministry stressed that the country "would not negotiate NAFTA, nor any other aspect of the bilateral relationship, through social media."
Before You Go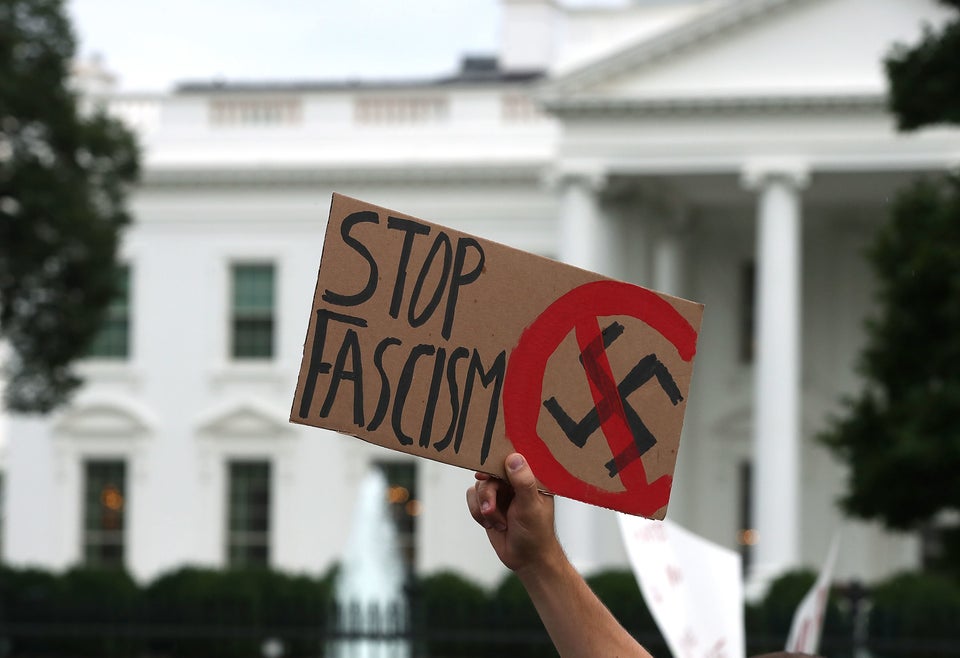 Anti-Hate Protests Against Trump
Popular in the Community