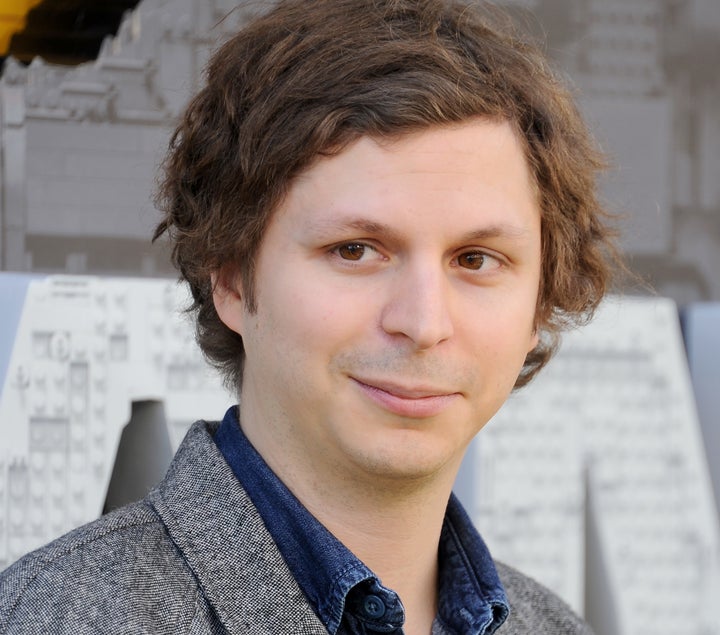 Michael Cera recently returned to New York City to find his car of 13 years destroyed by what he thinks was ― and might as well have been ― a garbage truck. He went out of town, leaving it parked on the street. And that was that.
The car had been his mode of transportation, at least on "lazy" days, to a practice and studio space he's been using to learn the ins and outs of song production. Like other music spaces in the city, this "little basement," as Cera described it to HuffPost during a phone conversation, can get swelteringly hot in the summer. (One popular recording and rehearsal spot in Brooklyn is lovingly called "The Sweatshop.")
And yet Cera has stuck with the "hobby," as he classifies it, that leaves him "dripping sweat the whole time."
"I love it," Cera said. "I love recording, too, even if nothing comes of it. It's really a fun exercise."
By this point, Cera isn't exactly new to music. He surprise-released a whole album on Bandcamp in 2014, called "true that," which Vulture described as "really pretty good." Before that, he toured with the band Mister Heavenly, joining their lineup in 2010. Perhaps still most famously, he played guitar and sang the Moldy Peaches' song "Anyone Else But You" alongside Ellen Page in "Juno." The soundtrack reached number one on the Billboard 200 chart that year.
What has come out of his recent summer sessions, though, is a collaboration with Sharon Van Etten, the critically adored musician behind the 2014 album, "Are We There."
Cera and Van Etten's new song is called, "Best I Can." It too is really pretty good.
The two musicians have been sharing the cost of renting the basement space for a couple years now.
"It basically got flooded, too," Cera said of the sweat-inducing room. But the rental has been worthwhile anyway. "You can make as much noise as you want there, like all night, because it's really in an area that's mostly populated by businesses. There doesn't seem to be anyone who can hear you at night. You can just be as loud as you want."
His collaboration with Van Etten is just one in a string of notable collaborations throughout Cera's career of late. Earlier this summer, he showed up for one scene on David Lynch's critically-lauded revival of "Twin Peaks" to play the motorcycle-riding and open road-loving character, Wally Brando. "Wally Brando Represents Everything Great About 'Twin Peaks' And David Lynch" Decider declared.
"It's a miracle to me, to be honest," Cera said of getting the Lynch opportunity.
But think of any recent beloved cult project and there's a chance Cera's made an appearance in it. He showed up for the Netflix revival of "Wet Hot American Summer." He lent his voice to the intercom of "Children's Hospital." He played a small role in Bill Murray's Christmas special, "A Very Murray Christmas." He had an episode arc on "Louie."
""It's a miracle to me, to be honest.""
All the while, the most traditionally high profile part of his career has been voicing animated characters in well-received, tentpole movies like "The LEGO Batman Movie" and "Sausage Party." He is, of course, also returning for another season of "Arrested Development" on Netflix, reprising his role as the unnervingly polite and anxiety-riddled George Michael.
That last character stuck with Cera for years, especially after he starred in movies with similarly well-mannered leads ― 2007′s "Superbad" and "Juno." He played against type in films like "Youth in Revolt" (2009) and "Scott Pilgrim vs. The World" (2010). Nonetheless, his reputation persisted; Taran Killam memorialized the persona with a high-pitched, aww-shucks impersonation of Cera that recurred on "Saturday Night Live." At it again in 2013, Cera made a redefining cameo in Seth Rogen and Evan Goldberg's "This Is the End." Cera showed up to snort cocaine at a celebrity party, slap Rihanna's ass, get impaled by a light-pole, and kick the "overly nice guy" characterization for good.
Altogether, Cera's resume highlights consist of an incredible and strange run of distinct career opportunities. Today, Cera is in the exceptionally rare position of getting to do only the things he finds creatively interesting, whether it's a theater stint in New York City (he costarred in Kenneth Lonergan's 2014 production of "This Is Our Youth") or his new song with Van Etten.
"For me it's just sort of, the only compass I really have is what I like," Cera said. "I also have this luxury of not really having to provide for a family or anything at the moment, which makes you have the ability to make choices and say, 'No,' which is a luxury. I don't know, I don't take that for granted but it's just ― I can be patient and wait for things that appeal to me."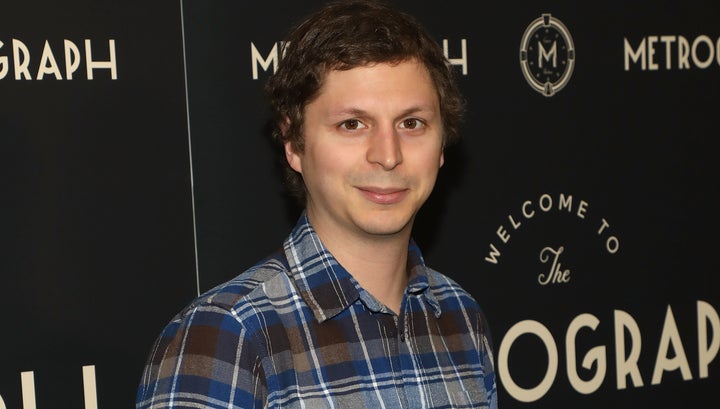 Cera did eventually get a new car. Replacing his old totaled vehicle was important to the 29-year-old actor. It helps him visit his family in Ontario, Canada, but also provides him with reassurance that he can escape the city at any moment.
"You know, it was time," he said. "I like having a car, too, just in case you ever want to just get out of town. It's kind of a good thing to have."
What's next for Cera career-wise? Perhaps he'll choose to star in another big movie. Perhaps he'll show up in your new favorite show when you least expect it. Maybe he'll release a few more songs. At this point, he has the fame, credibility and resources to consistently be a part of "good," if small projects.
He has the freedom to go somewhere new.
Popular in the Community