The FBI raid on lawyer Michael Cohen was reportedly prompted by a business entanglement that could sink his career ― but investigators are also seeking information about Cohen's involvement in the New York City taxi business where he got his start, sources told CNN.
Since President Donald Trump's personal attorney first entered the taxi business in the mid-1990s, his modest fleet has linked him to some of the most notorious owners in the industry. According to one recent estimate that Cohen himself disputes, he owns 34 medallions. Most are operated by Evgeny Freidman ― the "taxi king" of New York City until last spring, when the city stripped Friedman of his ability to hold a license. Freidman was arrested in June for an unpaid state tax bill totaling $5 million.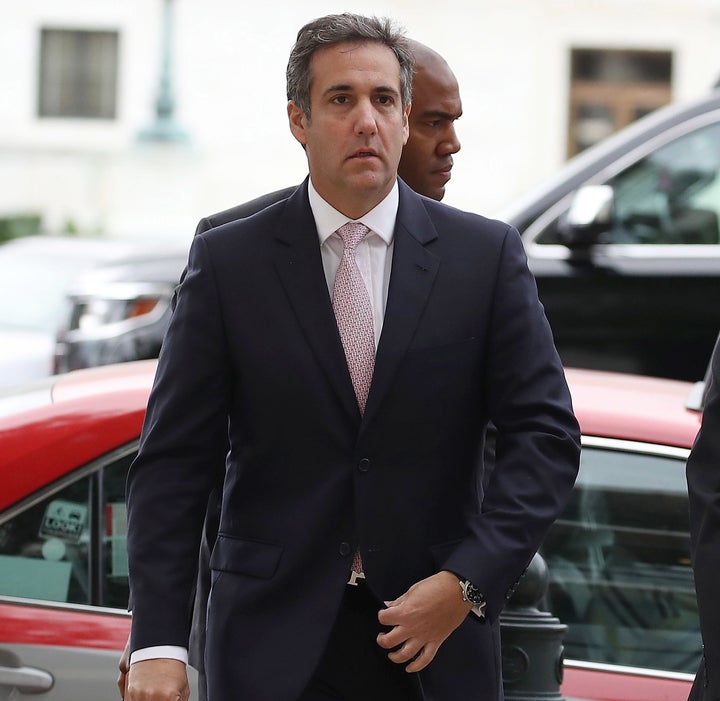 Cohen's checkered business partnerships stretch back to the very beginning of his taxi ventures. According to documents HuffPost viewed, Cohen inherited part of his taxi empire from his wife's parents. His father-in-law, Fima Shusterman, became embroiled in a major industry scandal, pleading guilty in 1993 to structuring money transactions to get around legal reporting requirements. Shusterman's crime was endorsing a $38,000 check signed by Harold Wapnick, a tax preparer with a widespread reputation for helping taxi drivers avoid taxes. Wapnick was later convicted of tax evasion.
In the years following, Cohen joined or assumed ownership of five companies his in-laws had formed or financed to purchase taxicab medallions. And his alliances with questionable business partners continued as all five companies placed some of their medallions under "taxi king" Friedman's management.
Cohen has also said he ran his business for many years with Simon Garber until selling Garber his stake in their shared business. That business later incurred a $1.6 million fine for a scheme allowing it to steal drivers' wages.
Cohen has never been charged with a crime related to his involvement in the rough-and-tumble taxi industry. But in August, the New York Daily News reported that he and his wife, Laura, owe back taxes to the state topping $37,000.
Cohen has said he took out a home equity loan to pay adult film star Stormy Daniels $130,000 ahead of the 2016 presidential election and suggested that it was in exchange for her agreement to remain silent about her alleged sexual relationship with Trump. Cohen made the payment through a limited liability company and used his Trump Organization email account to arrange the payment.
Deputy Attorney General Rod Rosenstein, the Trump-nominated No. 2 official at the Justice Department whom Trump has repeatedly criticized, signed off on the raid.
Cohen told CNN on Tuesday that while he was not happy his home, office and hotel room were raided, that the "members of the FBI that conducted the search and seizure were all extremely professional, courteous and respectful," and that he thanked them when it concluded.
Cohen did not immediately respond to a request for comment for this story.
Ryan J. Reilly contributed reporting.
Popular in the Community