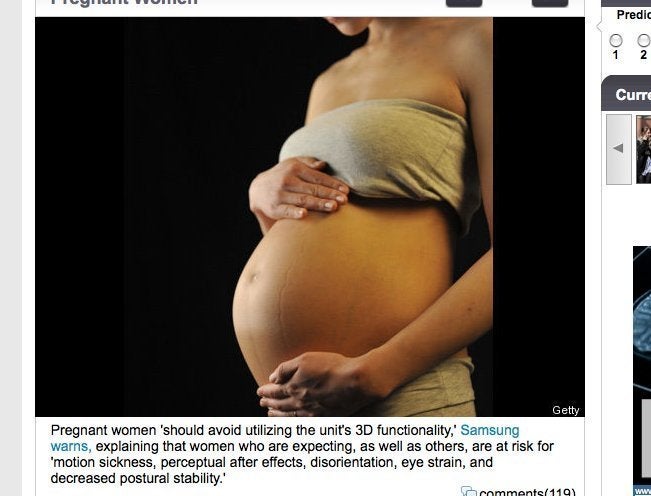 A bar in suburban Roselle could end up in a legal battle after forcing a woman to leave because she was eight months pregnant.
Michelle Lee, a 29-year-old Chicago native now living in Denver, came into town for a baby shower last week and her friends talked her into a night out afterward, ABC News reports.
Lee and her friends went to the Coach House in Roselle--about 30 miles northwest of Chicago--where she planned on drinking some water and having a slice of pizza, until a bouncer approached.
"He said to me, 'I have a personal question to ask you, are you pregnant?' I said yes. Then he said, 'I'm going to have to ask you to leave,'" Lee told ABC.
Lee told the Chicago Tribune she was only in the bar for 15 minutes before being asked to leave, and that the bouncer told her Coach House would be liable for her if she got hurt in the bar.
"There are certain things for which you are not able to discriminate against someone, and one is their gender," Ed Yohnka, an American Civil Liberties Union spokesman, told the Tribune. "And only women can have babies. You can't discriminate against a pregnant person."
"That is not acceptable behavior," Terry O'Neill, the president of the National Organization for Women, told ABC News. "We live in a country where people feel increasingly empowered to make decisions for pregnant woman."
O'Neill said the bouncer should be fired and the bar should be sued for the incident. Lee is considering contacting a lawyer.
Related
Popular in the Community