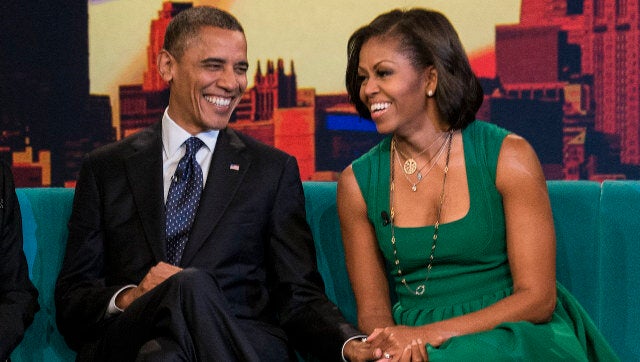 I just -- I don't like him. Can't stand to look at him. I don't like his wife. She's far from the first lady. It's about time we get a first lady in there that acts like a first lady, and looks like a first lady.
Shapiro happened to run into Lussier just yesterday at another Romney event, this time in Springfield, Virginia, allowing Lussier to clarify her previous comments. Shapiro probed Lussier, saying that last time "you said she doesn't look like a first lady. ..."
Lussier: "No, she doesn't. She doesn't look or act. I mean, can you imagine you know, Kennedys or the Bushes or anybody doing pushups on the floor? I mean you know. That's just not a first lady."

Shapiro: "A lot of people wondered if there was a racial undertone to your comments."

Lussier: "No, it's not. I don't care what color she is. It's just she just doesn't act and look like a first lady. I mean she's more about showing her arms off. ... I think that's very inappropriate for a lot of functions that she goes to."

Shapiro: "So do you mean it's an issue of modesty?"

Lussier: "Yeah. It's respect and ... for being in the White House."

Shapiro:"Fewer sleeveless dresses, fewer pushups ..."

Lussier: "They talk about more like her dresses and how she looks and stuff and her arms and whatever. [...] You see her walking around in shorts, and you know, just real casual wear. And to me ... I mean when I go to functions I kind of dress up other than today, but you just gotta look the part."
And as for the pushups? We're pretty sure it's acceptable for first ladies to exercise (as long as you don't drop and give your trainer 20 during the State of the Union address or start Dougie-ing during a state dinner).
See what Michelle Obama really wears in our FLOTUS fashion roundup: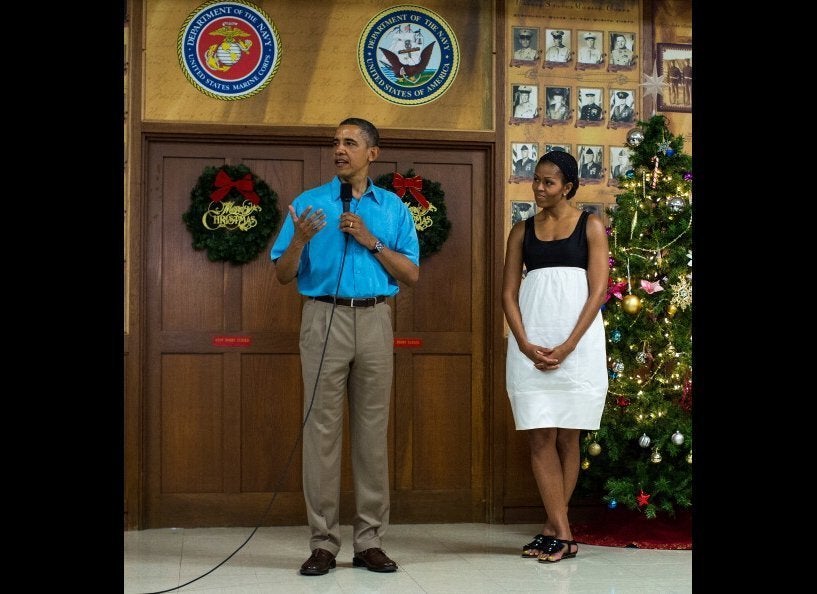 FLOTUS Lookbook 2012
Related