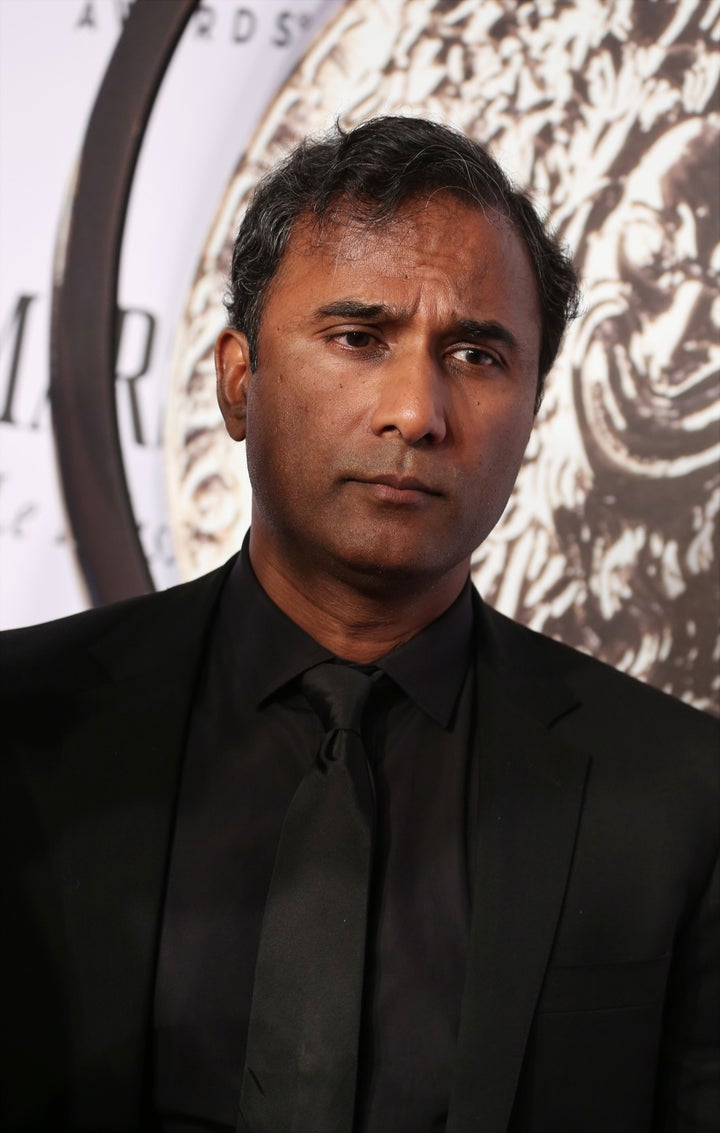 Techdirt founder Mike Masnick will be going toe-to-toe in court with Charles Harder, the Hollywood attorney who famously represented Hulk Hogan in the sex tape lawsuit that brought down Gawker.
On Wednesday, Harder's client Shiva Ayyadurai filed a $15 million libel lawsuit in Massachusetts against Masnick, Leigh Beadon and Techdirt parent company Floor64 Inc. over articles that doubted Ayyadurai's claim to have invented e-mail.
Yes, lest we forget, the real superstar in the campaign to extract money from media companies for reporting true things that Ayyadurai doesn't like is the lawyer Charles Harder, who spent most of last year in the news for his role in scuttling Gawker Media at the behest of Peter Thiel — a billionaire tech investor who may not know who actually invented email.
As Gardner notes, there's no indication that Thiel is playing any role in Ayyadurai's legal claims against Masnick.
Ayyadurai has long claimed that he was the bona fide inventor of what we refer to as email. It's true that he wrote code for an electronic messaging platform at the University of Medicine and Dentistry of New Jersey in 1978, and subsequently copyrighted that software, which he referred to as "EMAIL," four years later.
For almost five years now, we've been among those explaining why Shiva Ayyadurai's claim that he invented email is complete bullshit. It's not true. Not even remotely. What does appear to be true is that as a fairly bright kid, Ayyadurai was working for a small college in New Jersey and he wrote an electronic messaging program for the school, which he named Email. It was not the first. It was not the last. It was nothing special. Nothing about what Ayyadurai did was new — even if he came up with the ideas entirely on his own. Basically every feature that he put in the application was previously discussed on open mailing lists and RFCs about the internet and the messaging systems that would be grafted onto it — sometimes many years earlier. Ayyadurai tries to rely on the fact that he got a copyright for his program as proof, hoping to confuse people who don't understand the difference between a copyright and a patent. As we've noted in the past: Microsoft has a copyright on the "Windows" operating system. That doesn't mean it invented windows-based graphical user interfaces (because it did not).
Nevertheless, this appears to be the hill upon which Ayyadurai has chosen to die — perhaps taking with him a number of media organizations that may have done nothing more than report true things.
Over at Fortune, Jeff John Roberts has gathered the opinion of media lawyer Ed Klaris, who said TechDirt would likely succeed if this case went to trial:
"This is a classic scientific debate, which is a cornerstone of the First Amendment, second only to political debate. Theories of who invented something as basic as email software code need to be free and open and not constrained by claims of libel," says Klaris. He adds that TechDirt's comments about Ayyadurai amount to rhetoric and are part of the debate, and that the claims in question are not provable.
However, as Roberts goes on to note, in order to win at trial, Masnick would have to mount a costly defense — and the cornerstone of Harder's strategy in the Gawker cases was less about making a case at trial and more about breaking his opponents' bank. "The expense of mounting a defense across the country may be prohibitive for [Masnick's] small company," Roberts writes, "while depositions and other aspects of the legal process would prove time-consuming and expensive." (Roberts has previously written a thoroughly good explanation of the Thiel-Harder strategy.)
So that's what's at stake for Masnick. But what of Ayyadurai? While Harder's client may succeed in winning a settlement from Masnick, doing so will inevitably lead to more media accounts in which his claims to have been the inventor of email will be treated roughly. In theory, this could provide Ayyadurai with further targets for attempted self-enrichment. But it would come at a cost: increasing public awareness that he's been making unsupported assertions.

Jason Linkins edits "Eat The Press" for The Huffington Post and co-hosts the HuffPost Politics podcast "So, That Happened." Subscribe here, and listen to the latest episode below.
Popular in the Community