The world let out a collective sigh of relief last night as Miley Cyrus paraded on-stage in a two-piece cat-printed ensemble to close the 2013 American Music Awards. Not only was her performance of "Wrecking Ball" much tamer than her now-infamous Video Music Awards and European Music Awards stints, but she looked -- for lack of a better word -- cool.
Wearing a custom-made ensemble by Markus Lupfer, Miley was decked out in the London-based designer's cat print from his Spring 2014 collection. Even her platform shoes were emblazoned with the feline print. (And yes, there was that oversized cat projected behind Miley during the entire performance to round out the bizarre theme.)
Naturally, Lupfer was more than thrilled for his kitsch design to take center stage. "We had been in touch with her team and were aware that she would be wearing it," he told Grazia today. "But it was even more amazing than I had hoped. She looked fabulous! ... I liked everything. She rocked it! It's such a fun print and worked with her performance perfectly."
Of course, Lupfer's aesthetic, described by Style.com as one that could've been plucked from a "teenybopper's bedroom," fits in perfectly with Miley's cheeky, defiant sense of style. "Yes, this girl is a bit of a rebel," the designer said of his Spring 2014 inspiration while presenting his collection in London in September -- sounds like Miley to us.
Interestingly enough, Lupfer designed the cat print in reaction to people ripping off his designs ("copy cat," get it?). But if you feel so inclined to steal Miley's look, you can always pick up one of Marcus Lupfer's cat-printed iPhone cases or hold tight for his Spring 2014 collection to hit shelves.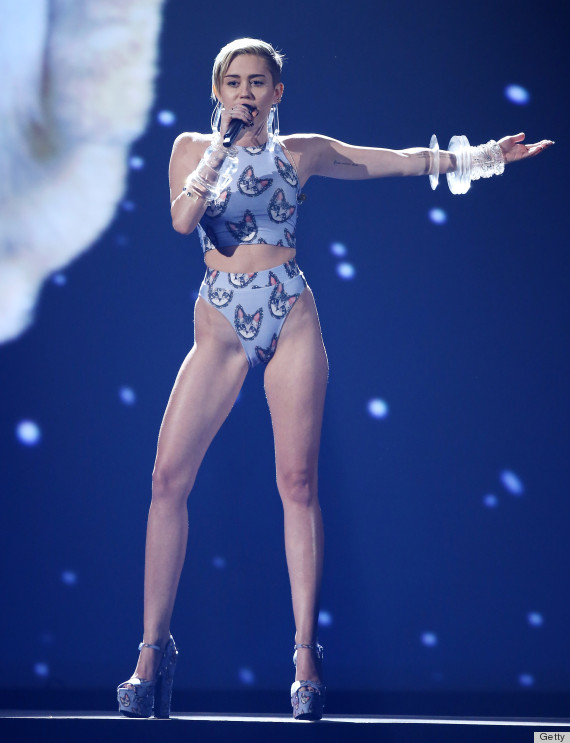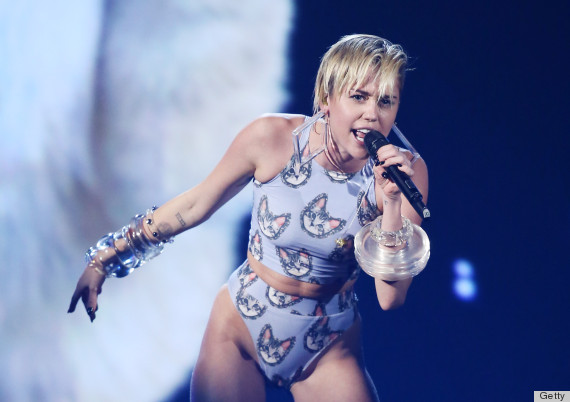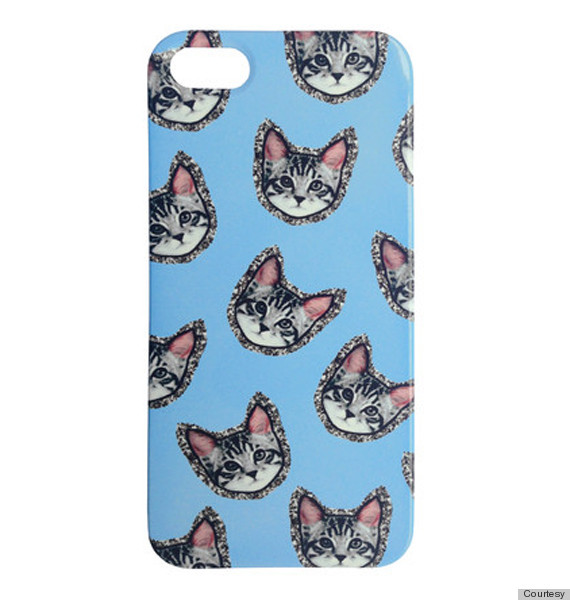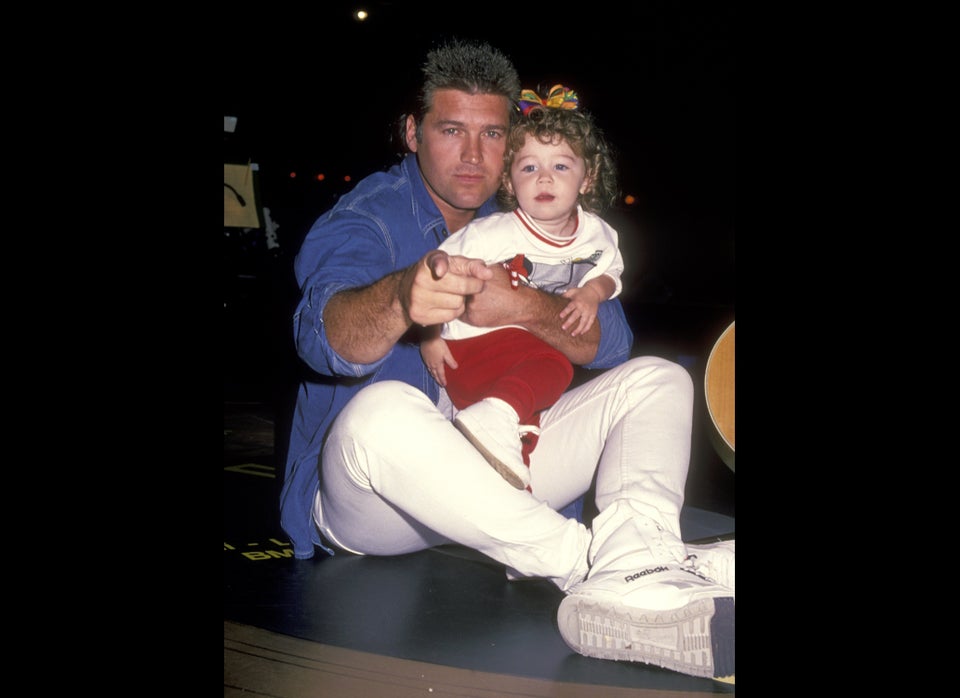 Miley Cyrus' Style Evolution