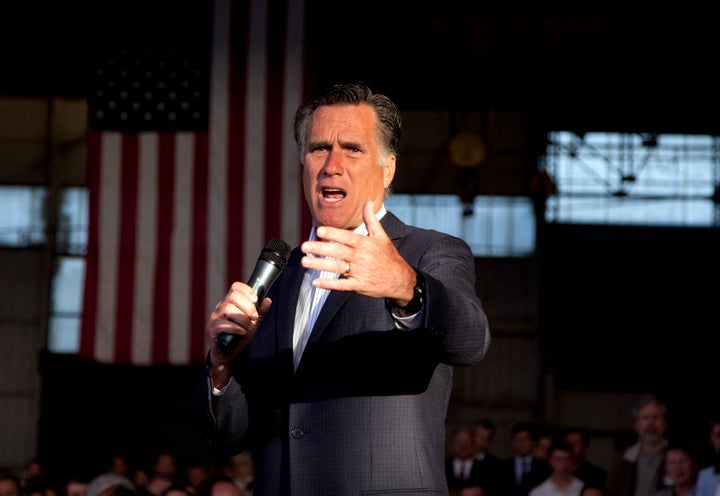 WASHINGTON -- As president, Mitt Romney would not repeal the Lilly Ledbetter Act, which provides women with more legal channels through which to pursue equal pay for equal work, his campaign confirmed on Wednesday.
"Women account for more than 92 percent of jobs lost under Barack Obama," said Amanda Henneberg, a spokeswoman for the former Massachusetts governor's campaign. "Of course Mitt Romney supports pay equity for women. The real question is whether President Obama supports jobs for women."
Andrea Saul, another Romney spokeswoman, added that he "supports pay equity and is not looking to change current law."
The remarks put to rest, for the time being, a brief controversy in the now-escalating fight between Romney's campaign and President Barack Obama's over whose policies have been worse for women. During a conference call held earlier in the morning, a Romney aide was unable to answer a straightforward question about the former governor's position on the Lilly Ledbetter Fair Pay Act of 2009, which Obama signed into law amid heavy Republican opposition.
"We'll get back to you on that," the aide replied, when asked about the law by The Huffington Post.
Roughly two hours later, Romney's campaign clarified his stance -- but not before the Obama campaign got in a few licks, sending out a statement of disapproval from Ledbetter herself.
I was shocked and disappointed to hear that Mitt Romney is not willing to stand up for women and their families. If he is truly concerned about women in this economy, he wouldn't have to take time to 'think' about whether he supports the Lilly Ledbetter Fair Pay Act. This Act not only ensures women have the tools to get equal pay for equal work, but it means their families will be better served also. Women earn just 77 cents to every dollar that men earn for the same job, which is why President Obama took decisive action and made this the first bill that he signed when he took office. Women should have the ability to take their bosses to court to get the same pay as their male coworkers. Anyone who wants to be President of the United States shouldn't have to think about whether they support pursuing every possible avenue to ensuring women get the same pay for the same work as men. Our economic security depends on it.
The Romney aide's failure to immediately answer the Ledbetter question was a bit of a head scratcher -- and not just because the law has been around for more than three years. Romney's campaign has spent the past few days arguing that it is the Obama administration, not the Republican Party, that has been bad for women. The argument rested on a much-disputed reading of Bureau of Labor Statistics data, but the campaign has been on the offensive nonetheless. Bungling the natural follow-up question takes some of the air out of that effort.
Popular in the Community