While announcing his selection of Paul Ryan as his running mate, Mitt Romney introduced the Wisconsin congressman as "the next president."
"Today's a good day for America, and there are better days ahead," Romney said during a rally in Norfolk, Va. on the USS Wisconsin. "Join me in welcoming the next president of the United States, Paul Ryan."
After Ryan reached the podium, Romney came back to the microphone and corrected himself.
"Every now and then I'm known to make a mistake," Romney said. "I did not make a mistake with this guy. But I can tell you this. He's going to be the next vice president of the United States."
After months of speculation, Romney's selection of Ryan as his running mate was reported early Saturday morning. The Huffington Post's Jon Ward reported:
Ryan is a bold pick who will energize the Republican Party, but putting him on the ticket is fraught with risk and instantly puts Ryan's budget plan front and center in the 2012 campaign.

Romney will announce his choice in Norfolk on Saturday morning at the beginning of a four-day bus tour through key battleground states, the campaign said Friday night. The Weekly Standard reported earlier Friday that Wisconsin Gov. Scott Walker has been asked to be ready to make the case for Ryan beginning Saturday.

Romney's alliance with the 42-year old Ryan has become the most dramatic development of the 2012 presidential campaign. Romney had been presumed for much of the last few months to be set on a safe pick, such as Sen. Rob Portman (R-Ohio), or former Minnesota Gov. Tim Pawlenty.
But Romney wasn't the first to accidentally give his VP pick a higher title. Obama made the same slip-up in 2008.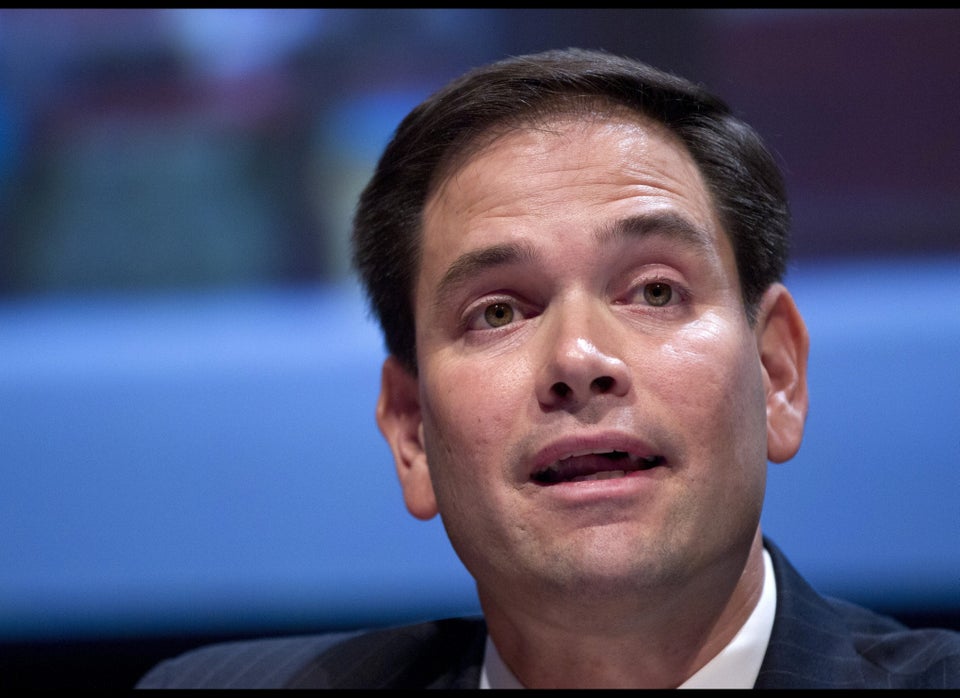 Political Reaction To Mitt's VP Pick