RALEIGH, N.C., July 8 (Reuters) - North Carolina's "Moral Monday" protesters, now in their tenth week, objected to a bill that could limit abortion access - the latest move to counter a conservative shift by the state's first Republican-led government in more than a century.
The rally at the state capitol in Raleigh on Monday night was one of the largest since the protests began this spring, drawing about 2,000 people, including 64 protesters who refused to leave the legislative chambers and were arrested.
The protests have gained momentum since a few dozen people first rallied against the political shift to the right in a state that Barack Obama won in the 2008 presidential election but lost in 2012. Some 700 people have been arrested in acts of civil disobedience over issues ranging from natural gas drilling to school vouchers to voting rights.
Republican legislators have largely stayed mum in the midst of the protests, though some state officials have grumbled about the cost of the arrests and the impact on the state.
"I'm fielding calls every day, 'What the heck's going on (over) there?'" the state's Commerce Secretary Sharon Decker told a crowd of reporters Monday. "The current environment makes it very challenging to market North Carolina."
This week, the protest zeroed in on a bill passed last week by the North Carolina state Senate requiring abortion clinics to conform to the same safety standards as ambulatory surgery centers, a regulation currently met by only one of the state's five clinics.
Opponents say it will limit access to safe abortions. Supporters of the measure say the higher standards will make abortion safer.
Governor Pat McCrory, a Republican, criticized senators for pushing the regulations through without a public hearing.
The state House of Representatives has scheduled a public hearing on the proposed regulations for Tuesday.
The bill makes North Carolina the latest state to consider abortion restrictions. The issue has dominated politics in Texas in recent days, after Democratic state Senator Wendy Davis spent 11 hours on the senate floor in an effort to stall the measure.
On Monday, a U.S. federal judge temporarily blocked a part of a new Wisconsin law, signed on Friday by Republican Governor Scott Walker, that opponents say will close two of the four abortion clinics in the state if enforced.
Cecil Bothwell, a city councilman from Asheville, North Carolina, made the four-hour bus ride to Raleigh with about 100 of his constituents. He said state lawmakers want to have it both ways when it comes to the state's role in health care.
"It amazes me that they claim they don't want government intervening in health care issues, yet they want to tell women what to do with their bodies," Bothwell said.
Melissa Reed, a vice president of Planned Parenthood Health Systems, brought a petition with 10,000 signatures opposing the measure.
Like many at Monday's protest, Tanya Glover, 34, who lives in Harnett County, a rural area outside of Raleigh, wore pink.
As she lined up with her father to be arrested, she said the legislature's lean education budget will slash services for her special needs child.
"This state has gone to hell and it's hurting my family," said Glover. (Editing by Edith Honan and Lisa Shumaker)

Before You Go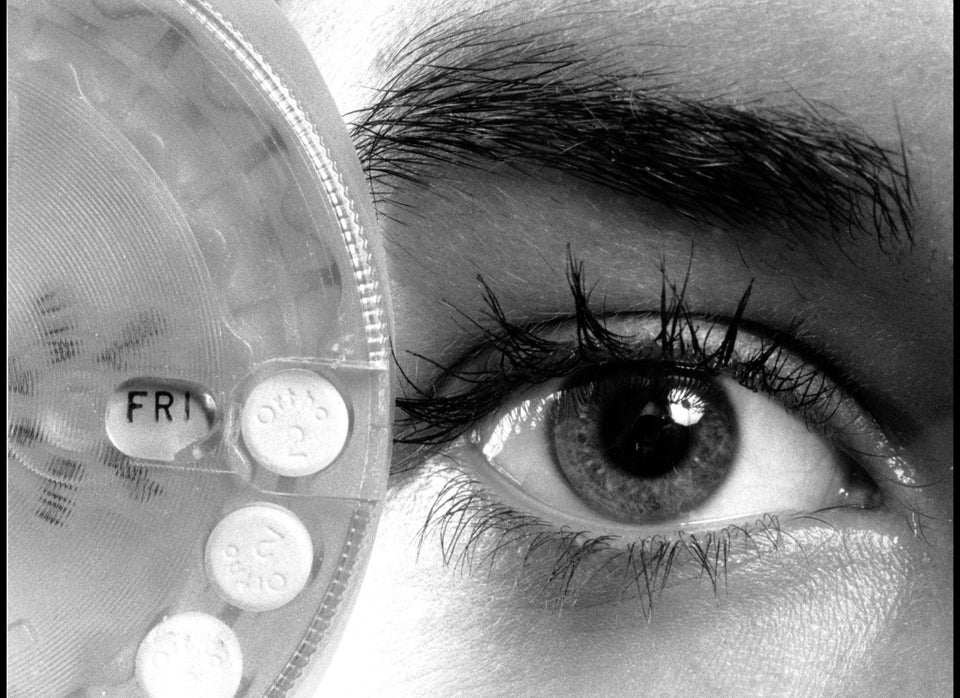 Lies GOP Tells About Women's Bodies
Popular in the Community