During the period from Trump's first full day in office on January 21 through June 30, about 9,598, or 50 percent, of all refugees arriving in the country self-identified as Christian. About 7,250, or 38 percent, were Muslim. Eleven percent of the arrivals were of other religions, including Hindus, Buddhists, Jews, and other faiths. One percent had no religious affiliation.  
The figures from the past few months are a significant departure from trends in fiscal year 2016. During that year, Muslim refugees took up a slightly larger share of the number of refugees admitted to the United States. A total of 38,901 Muslim refugees came to America in fiscal 2016 (46 percent) compared to 37,521 Christian refugees (44 percent). The number of Muslims admitted in that year was the highest since 2002, when data about religious affiliation became available.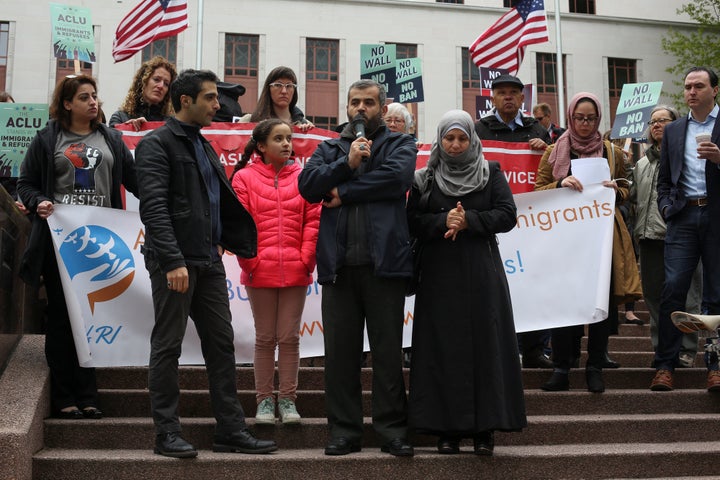 In addition, regardless of which president has lived in the White House, it's generally been more common for Christian refugees to the U.S. to outnumber Muslims.  In fact, between fiscal years 2002 and 2016, Muslim refugees have only outnumbered Christians in three years ― 2005, 2006 and 2016.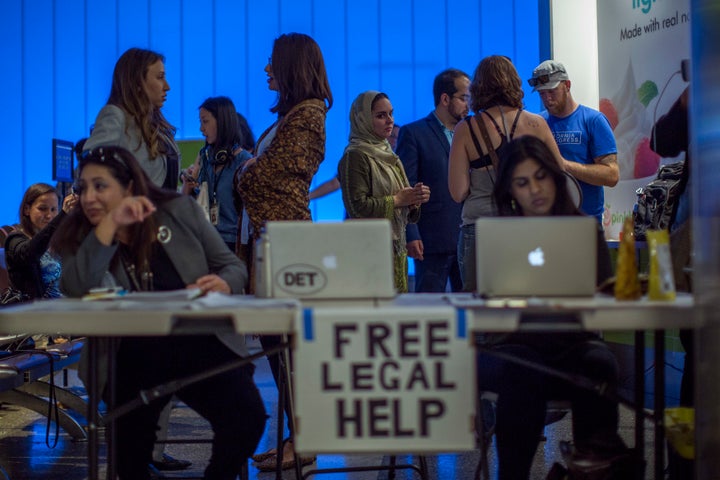 In their analysis, Pew researchers found that the number of Muslims admitted to the U.S. has been declining on a monthly basis since Trump's inauguration. In February, Muslims made up 50 percent of refugee arrivals, while Christians were 41 percent. The religious composition of the arrivals gradually shifted over the next few months. In June, Muslims made up 31 percent of arrivals and Christians were 57 percent.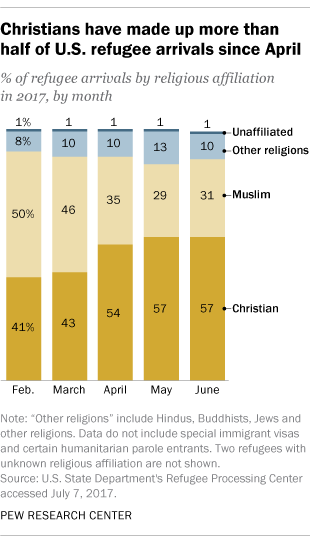 This means that while the president's 50,000 cap on refugees isn't technically in effect, the State Department has the leeway to enforce a narrow set of criteria for admissions. Refugees who can prove a "bona fide" relationship with an entity in the U.S. could still be admitted after the cap is reached.
Calling all HuffPost superfans!
Sign up for membership to become a founding member and help shape HuffPost's next chapter
BEFORE YOU GO
PHOTO GALLERY
Ramadan Refugee Camps 2017