During World War II, a San Diego librarian named Clara Estelle Breed could often be found at the local railroad station, passing out stamped and self-addressed postcards to the Japanese-American children being shipped off to what officials euphemistically called "internment camps."
"Write letters to me," she told the youngsters, whom she'd grown to adore from her work at the San Diego Public Library.
The children were among some 120,000 Americans of Japanese ancestry -- over half of them children -- incarcerated by the U.S. government during World War II. The majority were either U.S. citizens or legal permanent residents, but were nevertheless kept behind barbed wire fences and under the watch of armed guards.
Throughout the war, the children wrote hundreds of letters to "Miss Breed," as they called her, describing the daily occurrences of life inside an American concentration camp.
"It's important that we bring together the collective experiences of communities who have been targeted in American history."
Now, over 70 years later, a filmmaker has put those letters into the hands of young Muslim American children who, because of their faith, are today the targets of a frighteningly familiar bigotry. In a deeply moving video by Frank Chi called "Letters From Camp," the children read the letters alongside Japanese-Americans who were incarcerated during World War II.
"Dear Miss Breed, thank you ever so much for your lovely card," one child reads aloud. "I hope you had a nice Thanksgiving, even though the world is in such turmoil."
"Now there is a fence all around this camp," reads another. "I hope very soon this fence will be torn down."
"Of course," another child reads, "we know that good friends like you would be glad to have us back, but others who do not know us, or understand us, may not be glad to see us."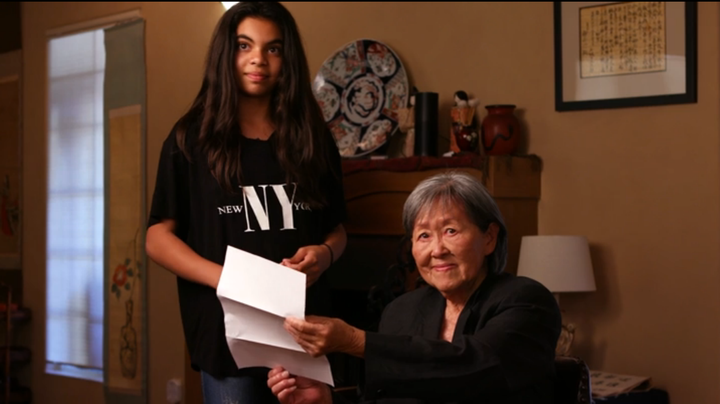 "We all know that there are people all over the world who hate certain races and just can't help it," reads one of the older Japanese-American survivors.
In perhaps the most gut-wrenching moment of the video, one elderly survivor tearfully reads, "But I'm sure when this war is over, there will be no racial discrimination, and we won't have to doubt for a minute the great principles of democracy."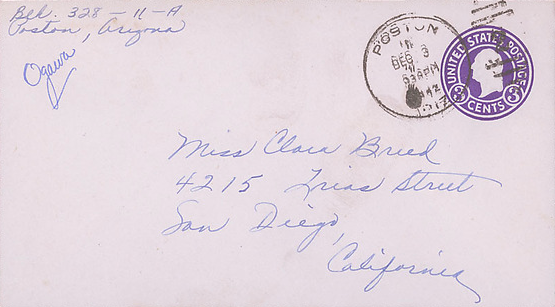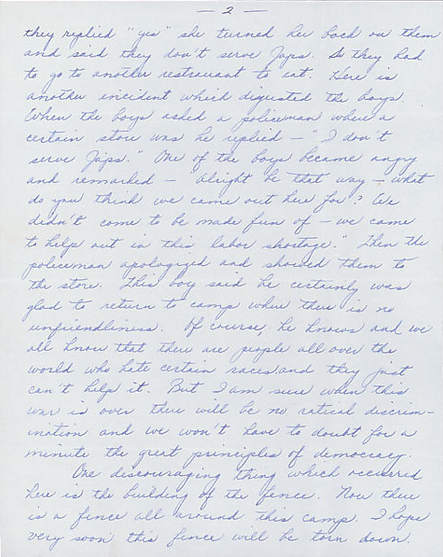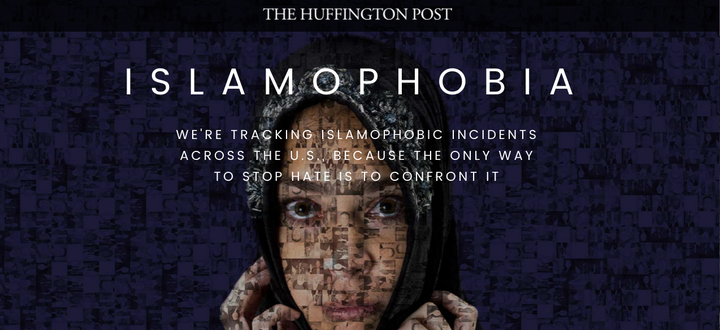 "In the age of Islamophobia, some Americans are again targeting one group of Americans based on fear," Chi, the filmmaker behind "Letters From Camp," told The Huffington Post in an email. Chi's video will be featured this month among the works of 40 artists at the Smithsonian Asian Pacific American Center's culture lab on intersectionality, called "Crosslines."
"If you turn on the news, or go on social media, you will hear many angry anti-Muslim voices," Chi said. "Some calling for banning refugees, some calling for Muslim Americans to be put into camps. There have even been cases when people use the incarceration of Japanese-Americans as justification."
"It's important that we bring together the collective experiences of communities who have been targeted in American history," he continued. "To make sure that 1) we never repeat the mistakes of the past, and 2) support each other through times of hate."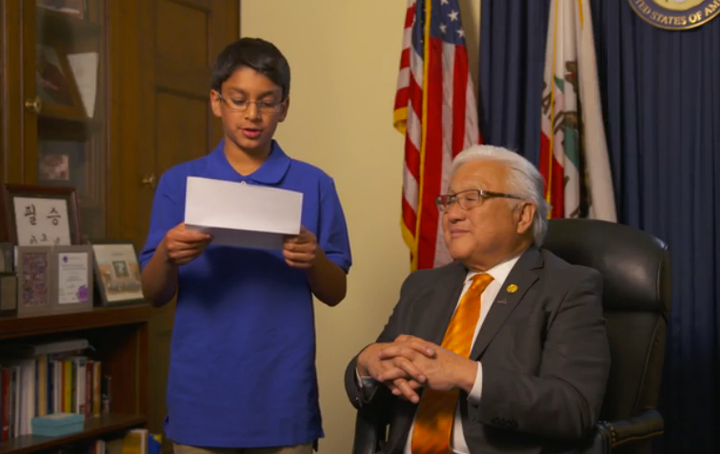 Many have seen parallels between the anti-Muslim rhetoric of today and the anti-Japanese rhetoric of the 1940s. In fact, Rep. Mike Honda (D-Calif.) -- who is featured in "Letters From Camp" and spent the first few years of his life incarcerated with his family at the Amache camp in Colorado -- recently told HuffPost that what happened to him and his family "could happen again," only this time to Muslim Americans.
"It's more important now than ever that we respond to that hate with love.""
This is why Honda recently introduced a resolution in the House of Representatives which "denounces in the strongest terms the increase of hate speech, intimidation, violence, vandalism, arson, and other hate crimes targeted against mosques, Muslims, or those perceived to be Muslim."
And it's why Sen. Mazie Hirono (D-Hawaii) introduced a resolution in the Senate in February marking the anniversary of Executive Order 9066, President Franklin Delano Roosevelt's 1942 order to imprison Japanese-Americans during the war.
Tucked near the end of Hirono's resolution is a paragraph that reads: "Whereas the terrorist attacks carried out in Paris, France, on November 5, 2015, have led to renewed calls from public officials and figures to register Muslim Americans and bar millions from entering the United States based solely on the religion of those individuals, repeating the mistakes of 1942."
(Neither resolution, it should be noted, has gained the support of a single Republican in the House or Senate.)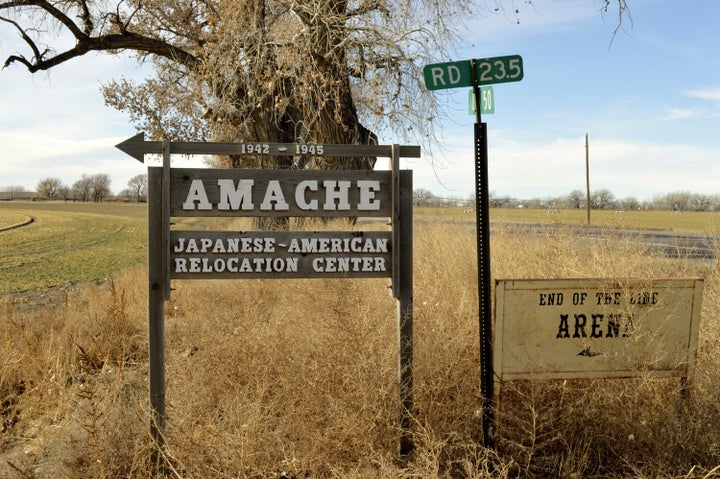 Chi said he hoped "as many Americans as possible" will see "Letters From Camp."
"For Muslim children, who're afraid that who they are will get them hurt," he said. "For Japanese Americans, who want to memorialize the experience of their families. Even for those who are inclined to vilify or hate. I hope this video reminds us that we are all human beings trying to do the best for our families."
"Hate is making a comeback in America," he continued. "It's more important now than ever that we respond to that hate with love. Making 'Letters from Camp' was my act of love. I hope it can move others to do the same in their own way."
Popular in the Community