A Muslim lifestyle blogger has been restyling Barbies as powerful Muslim women icons, packing a whole lot of spunk into a tiny figurine.
Haneefah Adam is a 26-year-old medical scientist and artist based in Ilorin, Nigeria. She's the woman behind the popular @hijarbie Instagram account, where she posts images of Barbies that young Muslim girls who wear the hijab can identify with.
Modest fashion has taken off on Instagram, with many Muslim women posting style tips on how to wear and find fashionable headscarves and dresses that meet religious requirements. Some of these Instagram stars have amassed a substantial audience on the platform, scoring business deals with fashion brands and becoming savvy businesswomen in their own right.
Adam has given a few Muslim fashion bloggers the "Hijarbie" treatment ― stars like the Indonesian fashion designer Dian Pelangi, the American Muslim fashion blogger Leena Asad, and the Qatar-based YouTuber and blogger Eslimah.
Adam said she looked for women who are positive examples for young Muslim girls, and who have had an impact on the world around them. Her goal was to honor the accomplishments of these women.
"We need positive role models we can look up to and hopefully emulate to true success," Adam told The Huffington Post in an email.
Around the time of the 2016 Olympics, Adam started turning her attention to hijab-wearing ladies outside of the fashion sphere. She was especially inspired by the sprinter Kariman Abuljadayel, the first Saudi Arabian woman to compete in the Olympic 100-meter race, and fencer Ibtihaj Muhammad, the first American to compete at the Olympics while wearing the headscarf.
Since then, Adam has also styled dolls after Ilhan Omar, America's first Somali-American Muslim woman legislator, and Samah Safi Bayazid, an American Muslim filmmaker and producer.
"These women are among beautiful Muslim women that celebrate their unique identity with pride while still succeeding in their different fields," Adam wrote.
Adam said creating these dolls requires a lot of DIY know-how. She finds her own fabric and sews all the outfits herself. She pays attention to detail ― the flowers on Eslimah's skirt, for example, were hand-painted to look like the ones in the original photograph. Muhammad's helmet was made out of polymer clay, covered in fabric, then decorated by hand.
She said she plans to include other inspiring women Muslims on her page in the future.
"Because my faith is an integral part of my lifestyle, it has to reflect in most things I do, which in turn is manifesting in Hijarbie," Adam wrote.
Scroll down for more of Haneefah Adam's Barbie creations.
Related
Before You Go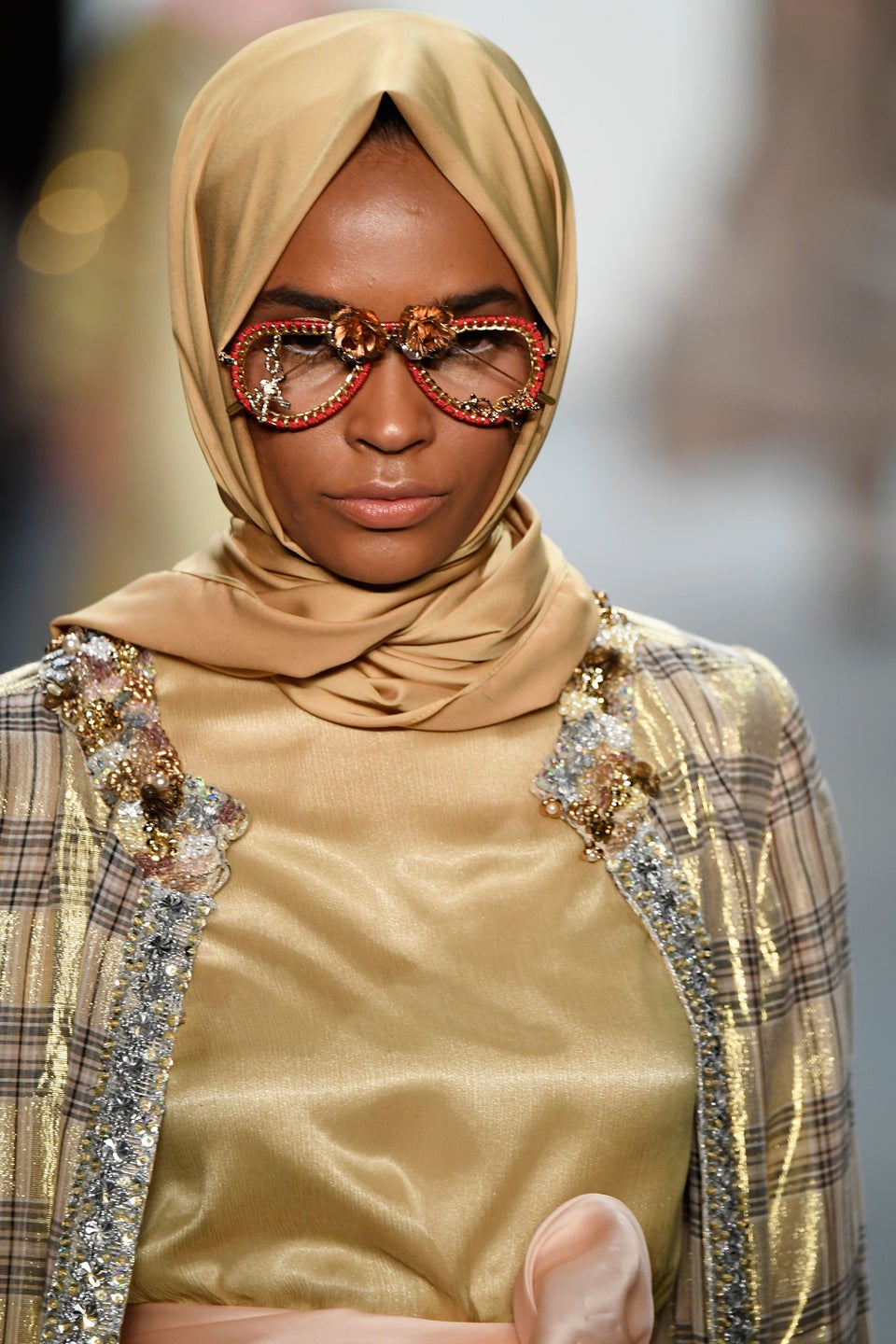 NYFW Hijab Show