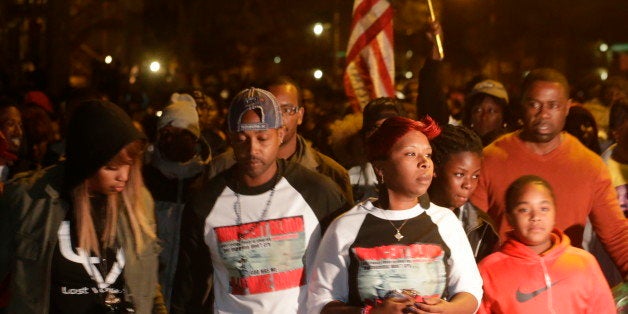 The official autopsy report for Michael Brown came out on October 22 -- the same day the Coalition to Stop Police Brutality, Repression and the Criminalization of a Generation has observed a National Day of Protest since 1996. To mark this important day, hundreds of Muslims took to Twitter to show their solidarity using the hashtag #Muslims4Ferguson.
Organized by the Muslims for Ferguson Facebook group, which launched on August 21, the Twitter event invited Muslims everywhere to join in conversation with Imam Omar Suleiman, Imam Dawud Walid, Imam Suhaib Webb and civil rights activists Linda Sarsour and Mustafa Abdullah.
The group wrote on its Facebook page:
Too many lives have been lost in communities of color because of the criminalization of black and brown bodies — who are being killed and imprisoned and abused because of their dark skin...

We are coming together to say no more Mike Browns, no more John Crawfords, no more Ramarley Grahams, no more Eric Garners, no more Renisha McBrides, no more Trayvon Martins. As Eric Garner said before he was murdered, "It ends today."

Join the discussion to learn what Islam teaches us about justice and solidarity, and our role in standing up against injustice in our society.
Clergy and other religious voices have played a prominent role in calling for peace and an end to police brutality throughout the Ferguson protests. On Wednesday #Muslims4Ferguson joined the movement, bringing Muslims together in "solidarity against discrimination and oppression."
Here are a sampling of tweets from the Twitter conversation:
#Muslims4Ferguson Equality was the last message our prophet pbuh left us with, along with the condemnation of racism.

— Chief Wassim (@WassimArabMoney) October 22, 2014
Just as oppression of blacks in Ferguson is a human rights issue, so is oppression of all minorities everywhere. #Muslims4Ferguson

— Tareq McDonald (@TareqMcDonald) October 22, 2014
Before You Go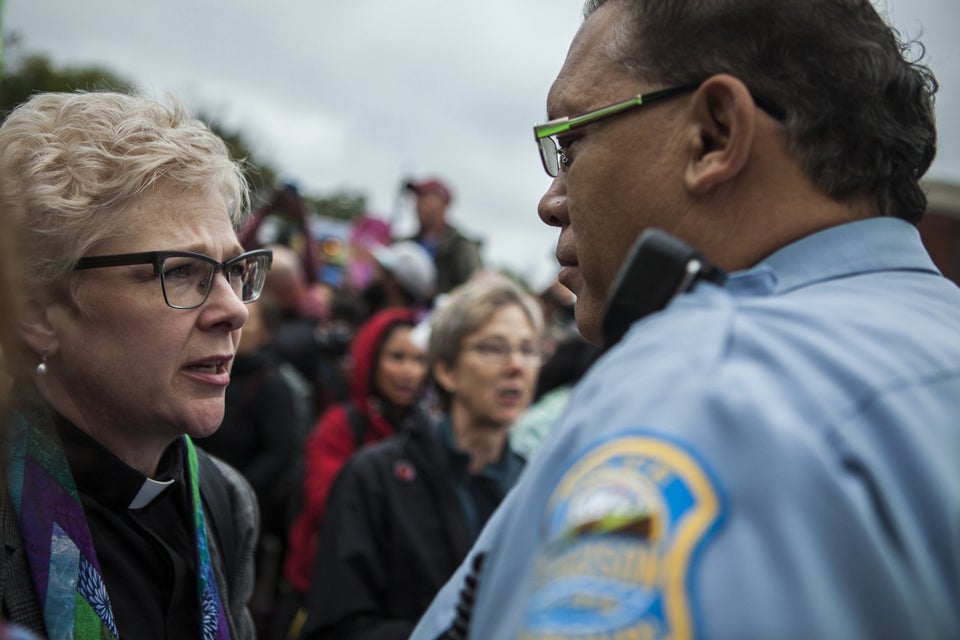 Clergy Arrested During Ferguson Protests
Popular in the Community