"Black Panther" actress Danai Gurira celebrated the power of the African Diaspora during the 50th NAACP Image Awards on Saturday night in Los Angeles.
Gurira joined fellow cast members of "Black Panther" on stage to accept the NAACP Image Award for Outstanding Motion Picture.
"The power of this moment to us really feels like the power of Pan-Africanism," she said on stage.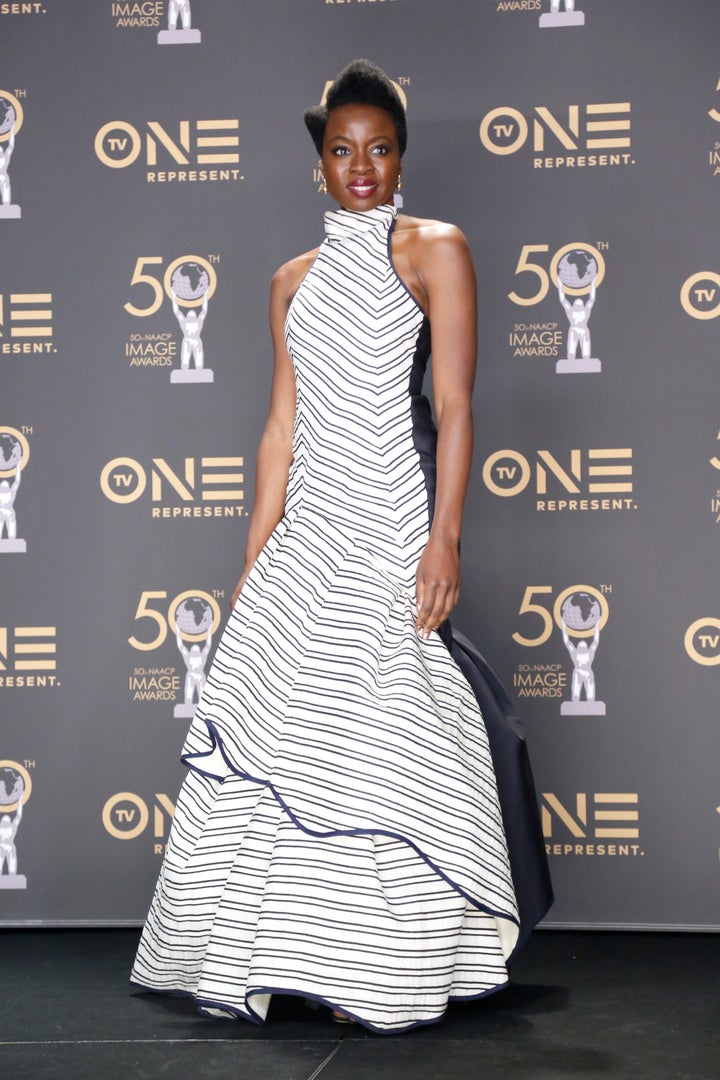 "I'm going to do what a lot of us should do, and I'm going to step back and let the brilliant women talk," he said before Gurira took the mic.
The film scored a number of Image Awards, including in the directing, writing, outstanding actor and outstanding supporting actor categories. Gurira won Outstanding Supporting Actress for her role in the film.
″The beauty of this project is that we as a diaspora made this film successful ― and we're just getting started as a diaspora, we're just getting started," Gurira said.
Popular in the Community