Some years ago when my father underwent bypass surgery, he was anxious, depressed and in pain as he lay in the hospital bed tied to IV catheters and tubes. Each day, his surgeon, his hospitalist, and other consultant doctors whisked in and out, asking how he was feeling and then ordering a treatment plan. A few years after his full recovery, I asked my father what he remembered about his hospital stay. He told me, "The nurses were good, very caring and compassionate. "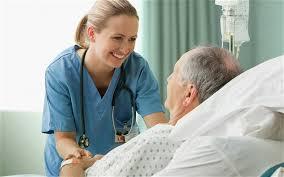 I remembered Joann, his nurse in the recovery room who placed a pillow on his chest so that he would not hurt when he coughed. And another nurse, who encouraged him every 30 minutes to breathe deeply into a plastic device which looked like a miniature bagpipe. When he needed help, he pressed a red button on his monitor, and if the nurse was delayed he or she would first apologize for the delay and my father would also apologize for disturbing them.
As my father recovered, another nurse helped him from the bed to the bathroom, another helped him understand his medicines when he was discharged. And when he did not completely understand his medication instructions he called the nurse at his doctor's clinic, at time bypassing my recommendations.
May 6 through May 12 is National Nurses Week, when we -- the doctors, the patients, the health care system -- pay tribute to the nearly 3.5 million nurses who compassionately provide care for us.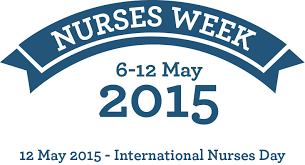 On one measure Tennessee hospital nurses performed poorly. Only 50 percent of the patients "strongly agreed" that they understood their care plan when they left the hospital. What the data tells us is that we can measure quality of nursing care and that these measures can lead to interventions to improve the quality of care.
To encourage improvement, Medicare has taken quality data to another level. It has created penalties and incentives to hospitals based on the various quality measures, including the quality of nursing care, under a program called "value-based purchasing." This provides a powerful incentive for administrators to improve nursing care.
To me as a doctor, a nurse is an essential partner in providing the best care for my patient. Often as an intern in Boston, I remember looking to a trusted nurse for his or her opinion. And even today, I second guess myself when a nurse questions my treatment plan.