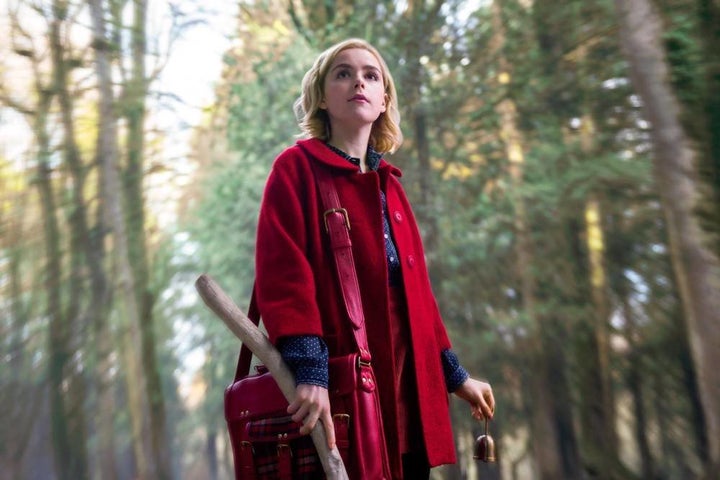 Goodbye, TGIF ― this is not the Sabrina you remember from childhood.
On Monday, Netflix released its first official images from its upcoming series "The Chilling Adventures of Sabrina," created by "Riverdale" showrunner Roberto Aguirre-Sacasa. 
The show, which Entertainment Weekly reports will hit the streaming service on Oct. 26, is a much darker spin on the life of Sabrina Spellman, the star of the Archie Comics series "Sabrina the Teenage Witch." Netflix compares the series, which "traffics in horror, the occult and, of course, witchcraft" to "Rosemary's Baby" and "The Exorcist."
Judging by the newly released images, it's abundantly clear that Netflix's series will not be anything like the squeaky-clean Melissa Joan Hart version that ran on ABC's TGIF programming block in the '90s.
The images feature former "Mad Men" actress Kiernan Shipka playing the titular half-mortal, half-witch, who battles evil forces that threaten the world while deciding if she wants to become a witch or live our her life as a human.
One of these image features Shipka dressed in white and kneeling in what appears to be a ritual in the woods as other women dressed in black look on.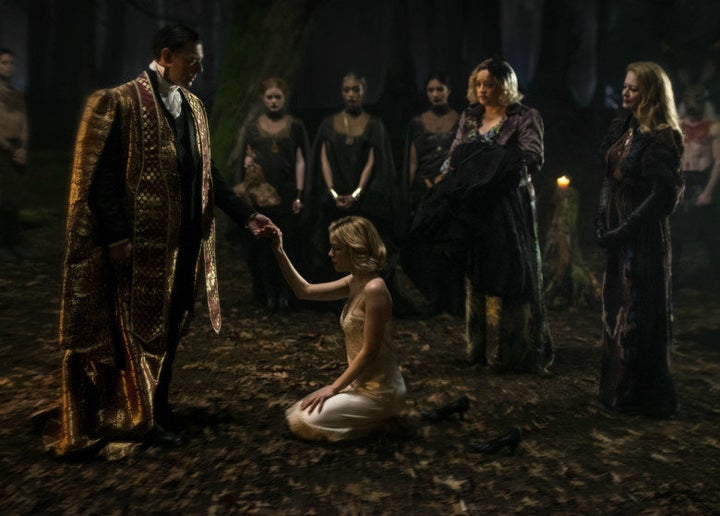 A page of the script, which Aguirre-Sacasa teased on Instagram in October 2017, may shed some light on this image. In the revealed page, Sabrina shows the character Harvey (played by Ross Lynch) a "grove of trees" where she was born and tells him that she'll be "reborn" in that same spot on her 16th birthday.
Miranda Otto and Lucy Davis will play Sabrina's aunts, Zelda and Hilda Spellman, respectively. Michelle Gomez (Mary Wardell) and Chance Perdomo (Ambrose Spellman) will also co-star.
It appears that Salem, a former witch who was turned into a cat, may be featured on the show as well. 
No word yet on whether or not Salem will talk or still have a taste for world domination, however.
Calling all HuffPost superfans!
Sign up for membership to become a founding member and help shape HuffPost's next chapter