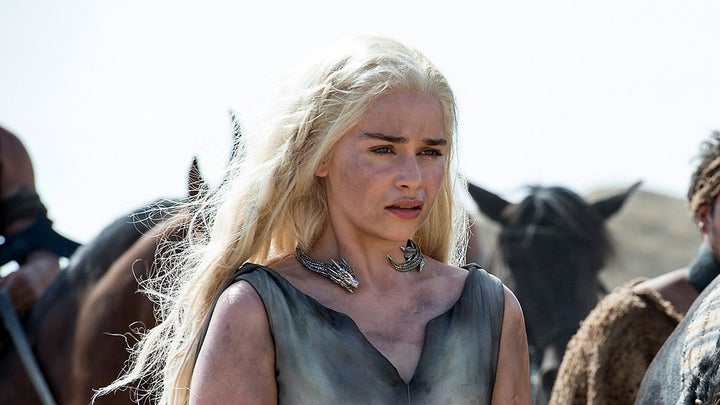 What is leaked may never die ... until HBO gets involved.
A new "Game of Thrones" leaker has announced his retirement after a recent battle with HBO ... maybe. Known as the "Spanish Spoiler," YouTuber FrikiDoctor, who is reportedly a real doctor, has been uploading videos describing the exact plot of the upcoming "Game of Thrones" episode days in advance. (He uploads different videos in English and Spanish, hence the name.)
FrikiDoctor claimed to have received spoiler information via email. He then would make videos on the info, which have turned out to accurately describe the episodes in Season 6 before they were released. Videos describing the first three episodes were taken down after HBO filed a copyright claim with YouTube's DMCA system, but they were reportedly later restored.
After the copyright debacle with HBO, FrikiDoctor supposedly sent an email to Tech Insider in which he says the spoilers will stop.
"No more predictions in my channel," he wrote. According to the note, FrikiDoctor will now just make videos with "teaser analyses." He added, "I never thought that a really small channel like mine would gather so much attention, and I'm really overwhelmed."
In a recent video, the "Spanish Spoiler" lamented the affect spoilers have on his life and suggested he'll be taking a break. But will FrikiDoctor actually stop? And if not, how will HBO respond? 
With all the worry about leaks after Season 5 episodes hit the Internet early last year, we're guessing the premium cable network will pull out more than just a shame bell to stop them.
"Game of Thrones" airs Sundays at 9 p.m. ET on HBO.
Calling all HuffPost superfans!
Sign up for membership to become a founding member and help shape HuffPost's next chapter
BEFORE YOU GO
PHOTO GALLERY
"Game of Thrones" Nude Scenes