In January 1988, the song "Heaven is a Place on Earth" by Belinda Carlisle was taking over the United Kingdom. Meanwhile, across the globe in Aberdeen, Washington, two still-unknown 20-somethings proved Carlisle's thesis to be true: They found a way to have fun in a Radio Shack and filmed a music video.
In recently released footage, Kurt Cobain and Krist Novoselic can be seen fake-playing their instruments in a closed Radio Shack, along with future Melvins member Dale Crover. The group wasn't known as Nirvana yet, and it'd still be years before their breakthrough album "Nevermind" debuted.
(Dave Grohl, the eventual drummer, didn't join the band until 1990.)
In the 17-minute video, found and released by video archivist Mike Ziegler, the group simulates a performance synced to a demo they'd recorded the day before, while footage of a concert they performed the night before plays on TV screens behind them.
Also, the young Cobain has very long hair: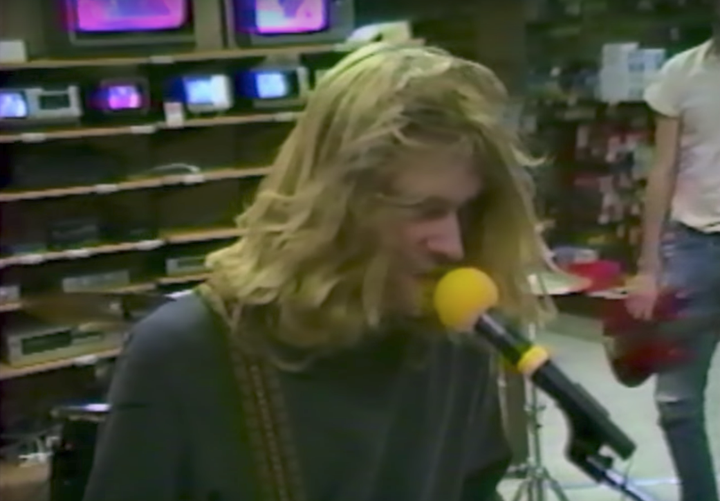 If you were wondering if the group played with the gadgets in the temporarily abandoned Radio Shack, well, of course they did.
Here's additional video with three plasma globes:
REAL LIFE. REAL NEWS. REAL VOICES.
Help us tell more of the stories that matter from voices that too often remain unheard.
BEFORE YOU GO