Seven national restaurant chains have agreed to end the practice of barring workers from seeking employment at other branches of the same chain for higher pay, Washington state's attorney general announced Thursday.
The change will immediately affect employees of Jimmy Johns, Arby's, Cinnabon, Auntie Anne's, McDonald's, Carl's Jr. and Buffalo Wild Wings, according to Attorney General Bob Ferguson, who said the companies reached the binding nationwide agreements to avoid a lawsuit.
At issue were "no poach" provisions in employee contracts, which critics say hinder wage growth and job opportunities for tens of thousands of fast-food workers.
Although McDonald's said it would stop enforcing the controversial provisions in March 2017, the agreement with Ferguson formalizes that pledge.
The agreements stipulate that no-poach provisions cannot be enforced or added to future contracts.
No-poach provisions are different from noncompete clauses, which bar workers from jumping to competitors. (Those are also controversial; Jimmy John's got rid of its noncompete clause in 2016.) But where noncompete clauses are typically contained in contracts seen by workers, many workers are not aware of no-poach provisions because they are contained in contracts between companies and their individual franchise locations.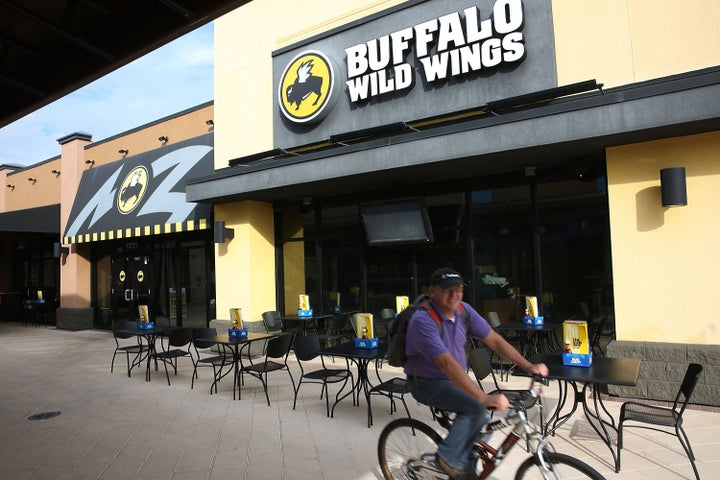 Led by Massachusetts Attorney General Maura Healey, the group addressed Arby's, Burger King, Dunkin' Donuts, Five Guys, Little Caesars, Wendy's, Panera Bread and Popeyes.
The companies were asked to explain any no-poaching provisions they have, so the attorneys general could determine whether they are legal. 
In the meantime, Ferguson's efforts ― which were launched earlier this year ― will impact more than 25,000 restaurants across the U.S.
Without the poaching provisions, experienced workers at the seven restaurants will be able to secure competing offers from managers within the same chain, making it easier to negotiate higher pay. Economists say that prohibiting a manager at, for example, one McDonald's from poaching an expert fry cook from another McDonald's has long contributed to wage stagnation.
Ferguson said his office began investigating after reading a New York Times story about the practice titled "Why Aren't Paychecks Growing? A Burger-Joint Clause Offers a Clue."
In the September article, the Times cited Princeton University economist Alan Krueger, a chairman on the Obama administration's Council of Economic Advisers, who examined fast-food franchise contracts and came to the conclusion that no-poach provisions kept labor costs low.  
Although Krueger and fellow Princeton University economist Orley Ashenfelter found the practice common among companies with high turnover rates, it was particularly widespread in the fast-food sector.
REAL LIFE. REAL NEWS. REAL VOICES.
Help us tell more of the stories that matter from voices that too often remain unheard.