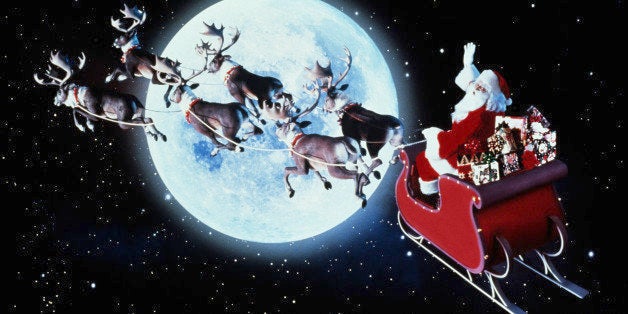 Now that Christmas Eve is here and Santa's arrival is fast approaching, it's time to track the where the jolly old man is right now!
The North American Aerospace Defense Command, better known as NORAD, is keeping up with its annual holiday tradition of following Santa Claus' progress as he flies around the world in his sleigh. Using radar, satellites, jet fighters and special Santa cams, NORAD detects Kris Kringle's route and posts photo and video updates onto the official Santa tracker.
See where Santa is currently and check out how many gifts he has delivered so far:
Legend has it that NORAD's tradition began in 1955 after a Sears department store in Colorado Springs placed an ad in the local paper for its "Santa hotline." But the telephone number for kids to call Santa was misprinted, and instead of calling Sears' hotline, children reached their local CONAD (the Continental Air Defense Command, which later became NORAD). Luckily, the director of operations, Colonel Harry Shoup, was on duty at the time, and he instructed his staff to check their radar and give the children updates on Santa's location. And so, the NORAD website states, "a tradition was born."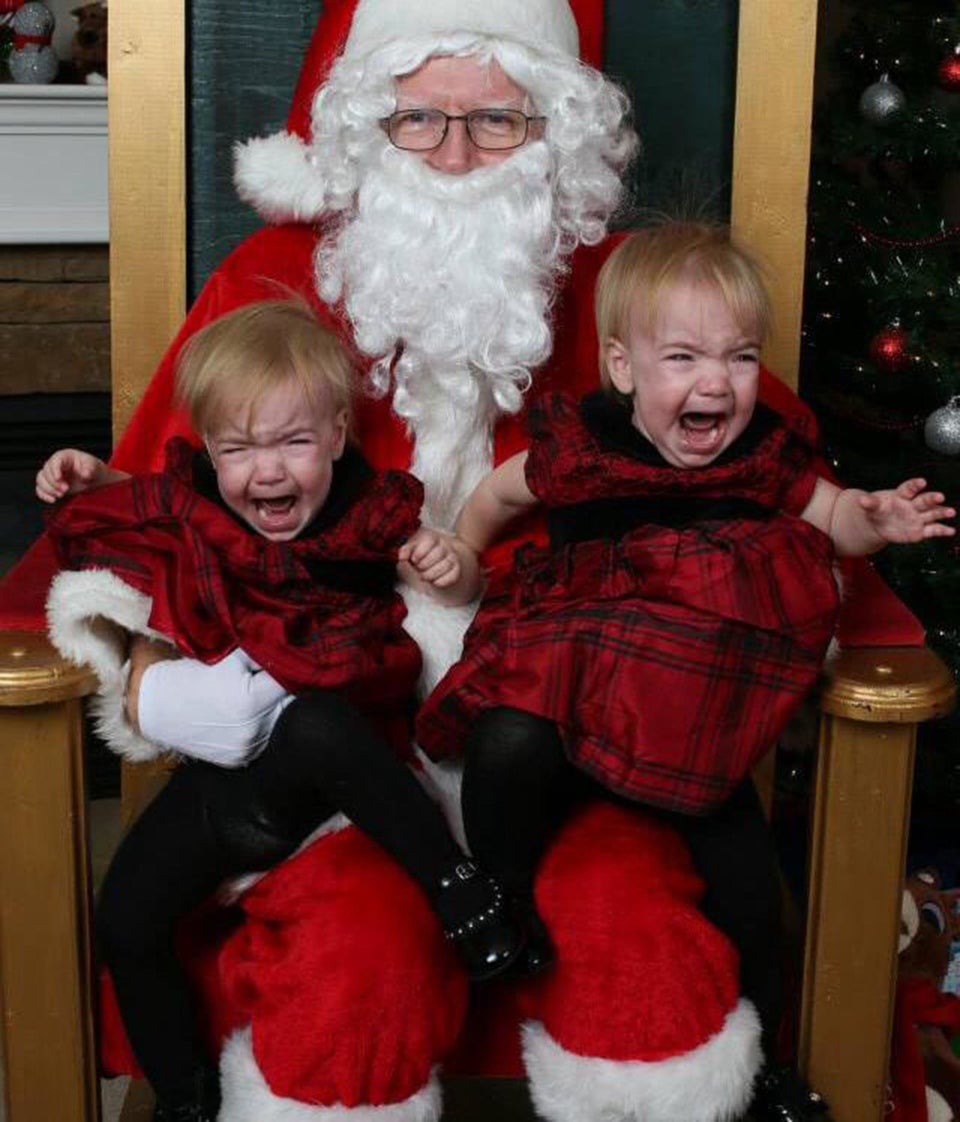 More Kids Crying With Santa