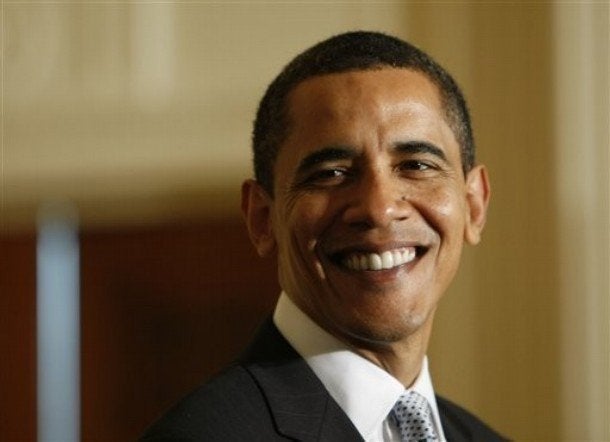 In an hour-long meeting at the White House on Monday, President Barack Obama assured Jewish leaders that he was demanding as much sacrifice from the Arab world as he was from Israel. He also declared that the media, eager to find a story where there wasn't one, had over-emphasized conflict between the U.S. and Israel in regard to settlement policy.
The mid-afternoon gathering with key leaders from several Jewish-American groups was to address a small but growing concern among pro-Israel advocates that the Obama White House has been overly tough on their side of the peace process equation, especially in demanding an immediate freeze to settlement activity. But according to Ira Forman, head of the National Jewish Democratic Council, the president hit all the right notes during Monday's meeting.
"You could tell in that room that this is a president with great popularity in the Jewish community," Forman, who attended the event, told the Huffington Post. "People obviously asked questions about Israel. But it was a very comfortable audience. I sensed no tension whatsoever."
Obama spoke for no more than 15 minutes, Forman said. And he addressed domestic and foreign policy issues. The primary topic, naturally, was Israel. According to Forman, the president acknowledged that crafting a peace process was incredibly difficult, complicated by a host of political pressures: "I had no sense that he felt we could sit around campfires and sing Kumbayah." At several junctures, Obama emphasized the need to respect the security rights of Israel. He also acknowledged that the Palestinian Authority was in a weak state, and as such is a difficult institution with which to negotiate.
Obama, according to Forman, was not of the mindset that "the P.A. should think it can just sit back and let the U.S. deliver Israel on issues."
"He was very explicit that this was not just Israel's responsibility," said Forman.
Perhaps the most interesting bit of the talk came when Obama discussed the coverage his Israel policies have received domestically. He was not whining, said Forman, because the president understood that it was the "nature of the beast." But he conveyed that the press had "played up a disagreement on the settlements," when the White House had "been at least as demanding on Israel and the Arab world."
Calling all HuffPost superfans!
Sign up for membership to become a founding member and help shape HuffPost's next chapter