WASHINGTON -- President Barack Obama on Tuesday will announce a renewed campaign for criminal justice reform, including shorter sentences for non-violent offenders, in a speech at the NAACP convention in Philadelphia.
Obama will urge a bipartisan congressional effort to reform the criminal justice system, according to a White House official. He will discuss policing and prisons, and the role of communities, and will call for an approach to crimefighting that addresses social problems, such as poverty.
The speech comes during a week that the administration has devoted to criminal justice issues. On Monday, Obama granted clemency to 46 inmates, mostly imprisoned for non-violent offenses, such as drug charges under stringent mandatory minimum laws. Later this week, he will visit a federal prison in Oklahoma, using it as a backdrop to discuss unjust prison sentences.
Spurred by the deaths of Michael Brown, Eric Garner, Tamir Rice and other black men at the hands of police over the last year, Obama has increasingly sounded the alarm for criminal justice reform. In his State of the Union address in January, he urged lawmakers to come together in a bipartisan effort.
"We may have different takes on the events of Ferguson and New York," Obama said. "But surely we can understand a father who fears his son can't walk home without being harassed. Surely we can understand the wife who won't rest until the police officer she married walks through the front door at the end of his shift. Surely we can agree it's a good thing that for the first time in 40 years, the crime rate and the incarceration rate have come down together, and use that as a starting point for Democrats and Republicans, community leaders and law enforcement, to reform America's criminal justice system so that it protects and serves us all."
At the NAACP convention on Monday, a group of lawmakers discussed bipartisan criminal justice legislation under consideration in Congress. These included a bill co-sponsored by Sens. Cory Booker (D-N.J.) and Rand Paul (R-Ky.) advocating for shorter prison sentences for non-violent offenders and reducing the effect of criminal records for juvenile offenders when they become adults.
Others scheduled to address the convention include former President Bill Clinton, Attorney General Loretta Lynch and Baltimore State's Attorney Marilyn Mosby.
Before You Go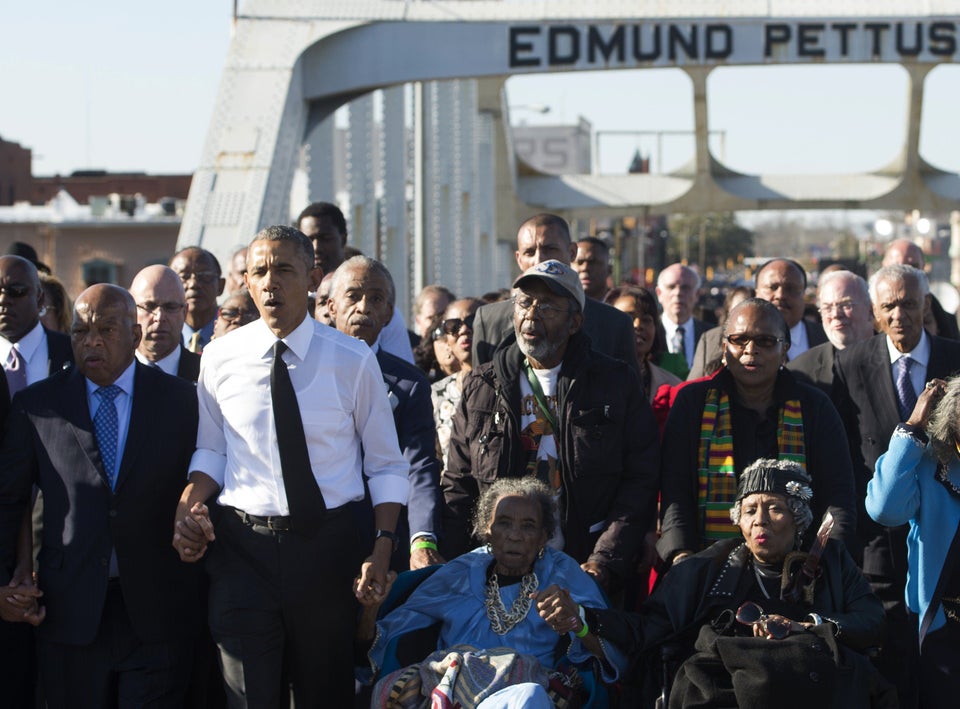 Obama Visits The 50 States
Popular in the Community