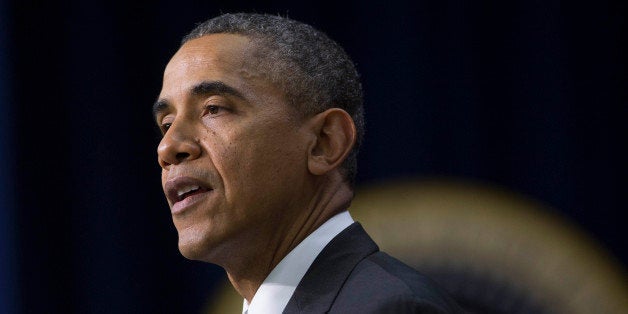 WASHINGTON, Dec 3 (Reuters) - Looking to bolster his support after a rocky couple of months, President Barack Obama will speak out on income inequality and economic mobility, issues likely to resonate with his core supporters, in a speech on Wednesday.
After the disastrous launch of the Affordable Care Act website, the president is looking to boost his tarnished popularity and credibility. Obama's speech in one of Washington's lowest-income districts is seen as his chance to swing the focus back to the struggles of the poor and middle class.
"The president has said that this is the defining issue of our time - making sure our economy works for every working American - and that the decisions we make over the next few years will determine whether or not our children will grow up in an America where if you work hard, you can get ahead," a White House official said.
Obama is to make his address at the Town Hall Education Arts and Recreation Campus, a community facility situated across the Anacostia River from the Capitol.
The speech comes after a government shutdown and the breakdown of the HealthCare.gov website that threatened the fate of his signature health care initiative, also called Obamacare, dominated the concerns of the White House. Wednesday's address affords him the chance to change the subject.
The president is not expected to make any specific policy announcements in the speech, but will argue for steps such as raising the minimum wage. He will have one eye to his January State of the Union speech to Congress, and to mid-term elections a year from now.
"The speech will provide a window into where the president will focus his energies over the next three years," the official said.
Nor does the White House see this as an opportunity for the president to make any recommendations to lawmakers struggling to reach a budget deal to keep government running beyond Jan. 15.
It is not the first time this year the president has spoken about his vision for the economy. An address in Galesburg, Illinois, in July was aimed at broadly defining his economic agenda.
The president's continued emphasis on improving the fortunes of the middle class reflects challenges that continue to plague the world's largest economy. Although stock markets are at record highs, unemployment remains above 7 percent and job growth, while steady, has been modest by historic post-recession standards.
His own agenda for spending on infrastructure or early childhood education has been held in check by a Republican-held House of Representatives focused on cutting the budget deficit and national debt and shrinking the size of government.
REAL LIFE. REAL NEWS. REAL VOICES.
Help us tell more of the stories that matter from voices that too often remain unheard.