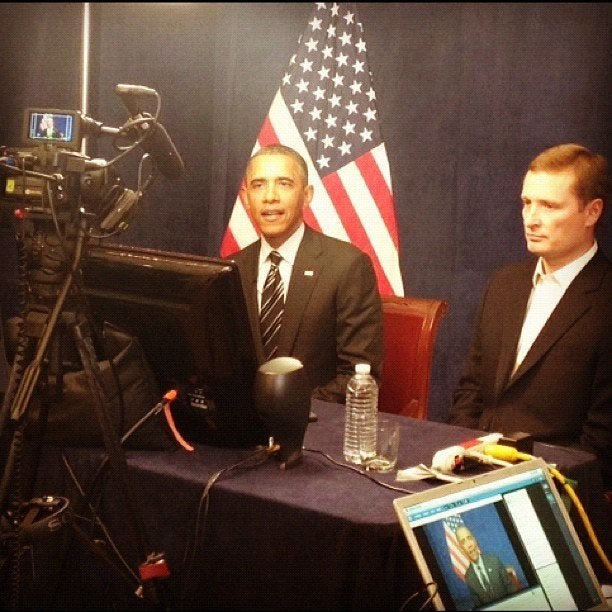 President Obama is almost a hipster. Almost.
On Tuesday, the Obama campaign joined Instagram -- the free, insanely popular photo-sharing application that allows users to take photos, add special effects and share the images on social networking platforms with the click of a button.
Instagram's special-effect "filters," which let users transform a plain photo into a faux-vintage image, along with its ease of use, have made the app a preferred photo-sharing service of hipsters across the country. Once stylized, photos can be instantly posted to users' Facebook, Tumblr, Foursquare and Twitter accounts. According to Instagram, the app has over 50 million users. Currently, Instagram is only available for iPhones, however in December the company announced that an Android version is in the works.
During the Iowa caucuses, Obama's account posted two photos of the president speaking via videoconference to Iowans. The Obama campaign is now asking the public to submit photos from the campaign trail to Twitter using the hashtag #Obama2012.
In the short time the Instagram account has been live, it has been followed by over 7,000 people. Obama is not following anyone.
We're excited to welcome President Barack Obama to Instagram! We look forward to seeing how President Obama uses Instagram to give folks a visual sense of what happens in the everyday life of the President of the United States.
Instagram was named Apple's iPhone app of the year in 2011 for its ability to "help make anyone's shots look like they were done by someone who knows what they're doing."

Related
Popular in the Community