WASHINGTON -- President Barack Obama will ask the State Department not to approve the construction of the controversial Keystone XL pipeline unless it can first determine that it will not lead to a net increase in greenhouse gas emissions, a senior administration official told The Huffington Post.
"Allowing the Keystone pipeline to be built requires a finding that doing so would be in our nation's interest," the president said in a Tuesday speech on climate change. "And our national interest will be served only if this project does not significantly exacerbate the problem of carbon pollution. The net effects of the pipeline's impact on our climate will be absolutely critical to determining whether this project is allowed to go forward."

The president has avoided weighing in on the construction of the Keystone XL pipeline for several years now, citing an executive order asking the State Department to make a determination on the project's viability first. Environmentalists have called on him to spike the project entirely because of risks that it will contribute irrevocably to global warming and potentially contaminate drinking water if it leaks. Conservatives and even some labor groups have encouraged Obama to approve of the project because of its potential to create jobs.
The new Obama policy somewhat splits the difference -- not killing the project outright, but ensuring that it meets a basic environmental standard.
"As the executive order on Keystone contemplates, the environmental impacts will be important criteria used in the determination of whether the Keystone pipeline application will ultimately be approved at the completion of the State Department decision process," said the senior administration official. "In today's speech, the president will make clear that the State Department should approve the pipeline only if it will not lead to a net increase in overall greenhouse gas emissions."

It's unclear exactly how much in greenhouse gas emissions will have to be offset in order for the project to get the green light. Questions also remain about whether the emissions that would have to be offset include those resulting from economic activity spurred by the pipeline or just those from the construction of the pipeline itself.
Answers to those questions will ultimately determine whether green groups, and even a coalition of concerned former Obama campaign workers, will applaud Tuesday's pronouncement or scoff at it. Some 40,000 environmental activists descended on the White House in February of this year to protest the pipeline's construction.
UPDATE: 2:40 p.m. -- Brendan Buck, a spokesman for House Speaker John Boehner (R-Ohio), jumped on the president's remarks to suggest that construction of the Keystone XL pipeline should go forward.
"The standard the president set today should lead to speedy approval of the Keystone pipeline," Buck said. "Based on the lengthy review by the State Department, construction of the pipeline would not have a significant environmental impact. It's time to sign off on Keystone and put Americans to work."
Support HuffPost
The Stakes Have Never Been Higher
Before You Go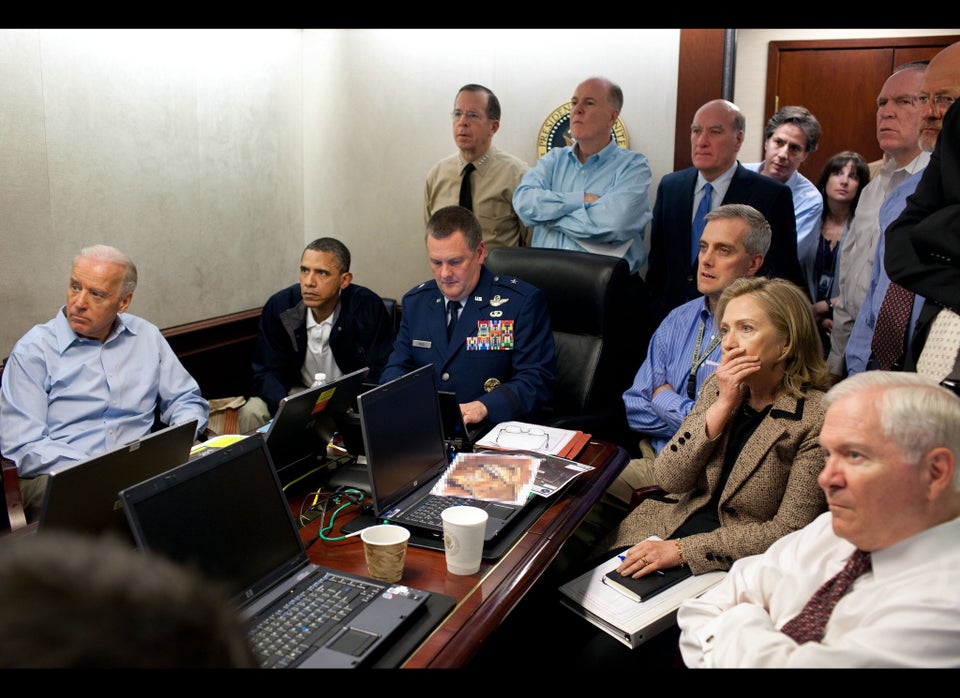 Most Iconic Photos Of Obama's First Term
Popular in the Community