President Barack Obama on Tuesday described how the United States, aided by private companies, is well on its way to traveling to Mars and eventually living there.
"We have set a clear goal vital to the next chapter of America's story in space: sending humans to Mars by the 2030s and returning them safely to Earth, with the ultimate ambition to one day remain there for an extended time," Obama wrote. "Getting to Mars will require continued cooperation between government and private innovators, and we're already well on our way."
"If we make our leadership in space even stronger in this century than it was in the last," Obama wrote, "we won't just benefit from related advances in energy, medicine, agriculture and artificial intelligence, we'll benefit from a better understanding of our environment and ourselves."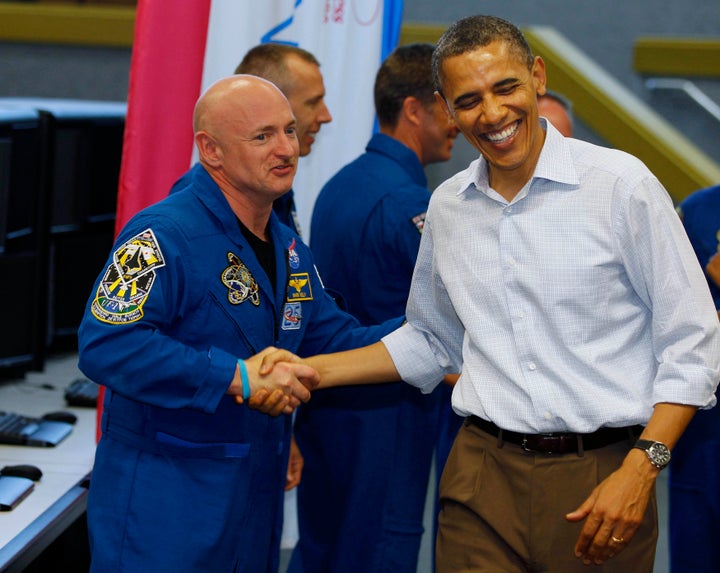 Obama's column comes amid growing excitement surrounding mankind's push for the red planet.
Boeing, the world's largest aerospace company, has promised to give Musk's SpaceX competition. Last week, Boeing CEO Dennis Muilenburg said he's "convinced that the first person to step foot on Mars will arrive there riding on a Boeing rocket."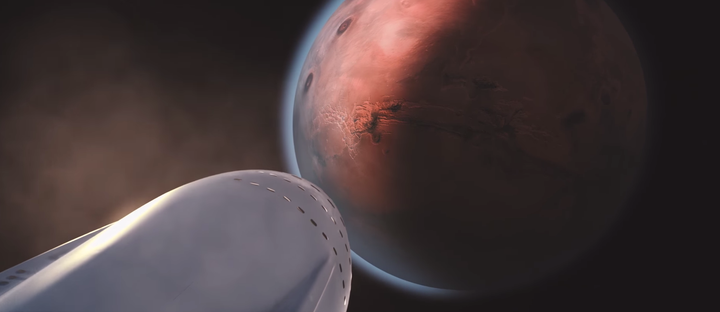 Obama's column echoed his statements from earlier in his presidency.
In a joint blog post on Tuesday, White House Senior Advisor John Holdren and NASA Administrator Charles Bolden discussed other developments in America's planned journey into deep space. They said six companies had received awards to develop habitation systems for long-duration space missions, including to Mars.
"Make no mistake, the Journey to Mars will be challenging, but it is underway and with each one of these steps, we are pushing the boundaries of exploration and imagination for the Nation," Holdren and Bolden wrote.
Obama, in his CNN column, said one his earliest memories is sitting on his grandfather's shoulders, waving a flag as American astronauts returned to Hawaii ― years before Neil Armstrong stepped foot on the moon.
"Someday, I hope to hoist my own grandchildren onto my shoulders," Obama wrote. "We'll still look to the stars in wonder, as humans have since the beginning of time. But instead of eagerly awaiting the return of our intrepid explorers, we'll know that because of the choices we make now, they've gone to space not just to visit, but to stay ― and in doing so, to make our lives better here on Earth."
Read Obama's CNN opinion piece here.
Before You Go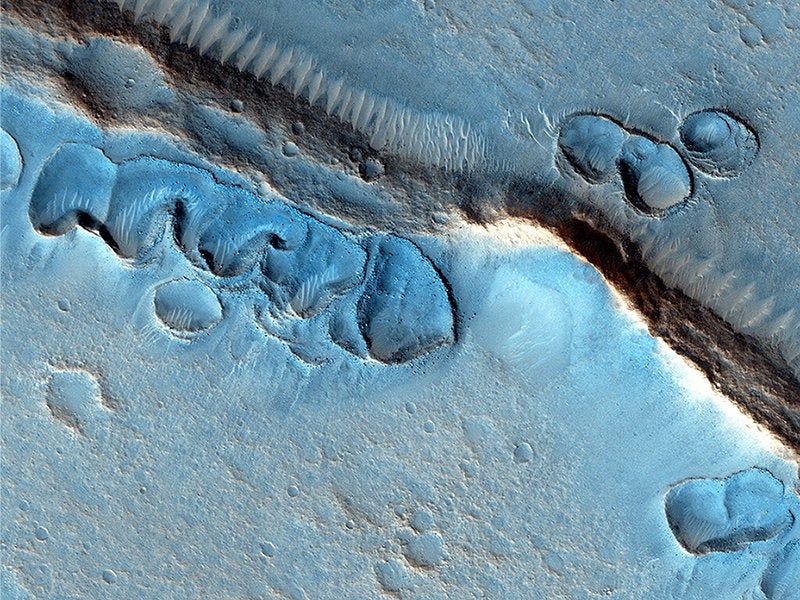 Mars Photos
Popular in the Community