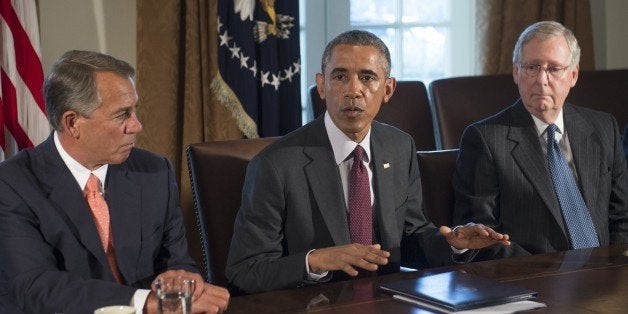 WASHINGTON -- The White House announced on Wednesday that it is setting new goals for reducing methane emissions in the oil and gas sector, aiming to cut those releases by 40 to 45 percent from 2012 levels by 2025.
While methane emissions have dropped in recent decades, Dan Utech, the special assistant to the president for energy and climate change, said in a call with reporters Wednesday morning that the expansion of oil and gas development in the U.S. has put those emissions on track to rise 25 percent by 2025 without new controls. The administration says the methane rules are key to meeting the overall emission reduction targets that President Barack Obama has called for.
"The U.S. is now the largest oil and gas producer in the world, providing an abundant source of energy to power and heat American homes and businesses," said Utech. "At the same time, methane, the primary component of natural gas, is a potent greenhouse gas with 25 times the heat-trapping potential of carbon dioxide."
Specific regulations related to the effort are expected later this year, but the White House did lay out a plan for meeting the goal. The Environmental Protection Agency is now beginning a rulemaking process to establish new standards for methane and volatile organic compound emissions from new and modified oil and gas wells, as well as natural gas processing and transmission infrastructure. The EPA said it plans to introduce a draft rule in the summer of 2015 and a final rule in 2016.
The White House also said that the Department of Interior's Bureau of Land Management will issue updated standards for venting, flaring and leaks for oil and gas wells on public lands sometime in the spring of 2015. And the Department of Transportation's Pipeline and Hazardous Materials Safety Administration will issue new safety rules for pipelines sometime this year, Utech said.
Environmental groups praised the announcement, though most said they wanted to see rules go further to cover the thousands of existing oil and gas wells. "This is a landmark moment: direct federal regulation of methane is essential, and the administration has set the right goal and launched solid steps to get started," said Fred Krupp, president of the Environmental Defense Fund, in a statement. But without "a clearer roadmap and more decisive action" to address emissions from the existing infrastructure, Krupp said, "the goal will not be reached."
The rules are likely to meet some pushback from the oil and gas industry, however. In a statement after the White House announcement, the American Petroleum Institute said it does not believe the new rules are necessary because the industry has already undertaken voluntary actions. "Another layer of burdensome requirements could actually slow down industry progress to reduce methane emissions," said API President Jack Gerard in a statement.
Before You Go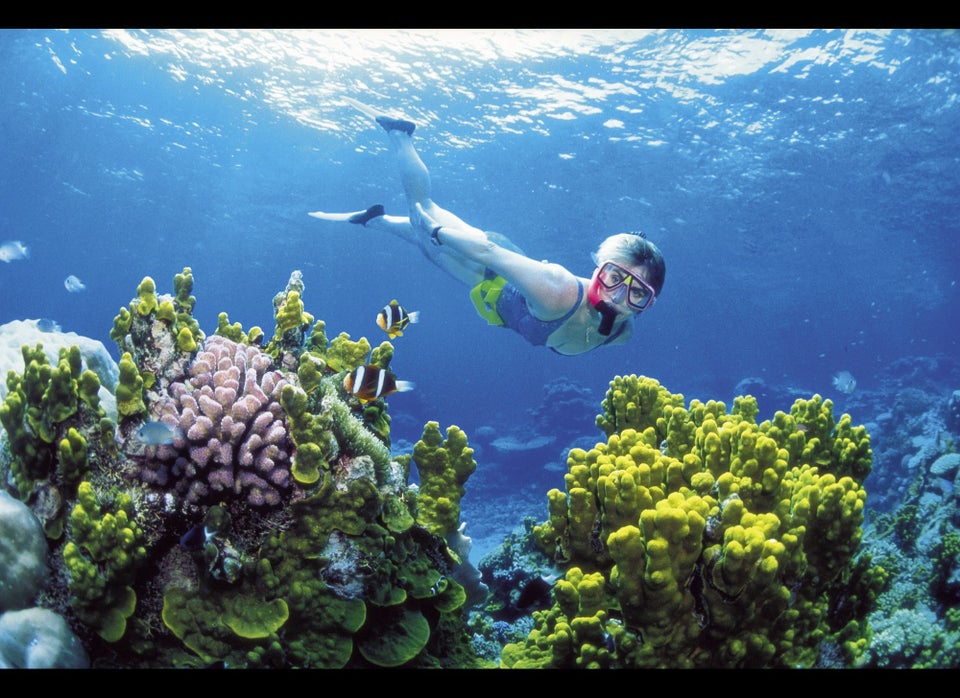 What Climate Change Just Might Ruin