WASHINGTON, March 16 (Reuters) - President Barack Obama told Russian President Vladimir Putin in a phone call on Sunday that the United States rejected the results of a referendum in Ukraine's Crimea region and warned that Washington was ready to impose sanctions on Moscow over the crisis.
"He (Obama) emphasized that Russia's actions were in violation of Ukraine's sovereignty and territorial integrity and that, in coordination with our European partners, we are prepared to impose additional costs on Russia for its actions," the White House said in a statement.
Obama told Putin the crisis could still be resolved diplomatically, but said the Russian military would need to first stop its "incursions" into Ukraine, the White House said.
With over half the votes counted in the referendum, 95.5 percent had chosen the option of annexation by Moscow, the head of the referendum commission said two hours after polls closed. (Reporting by Roberta Rampton; Editing by Peter Cooney)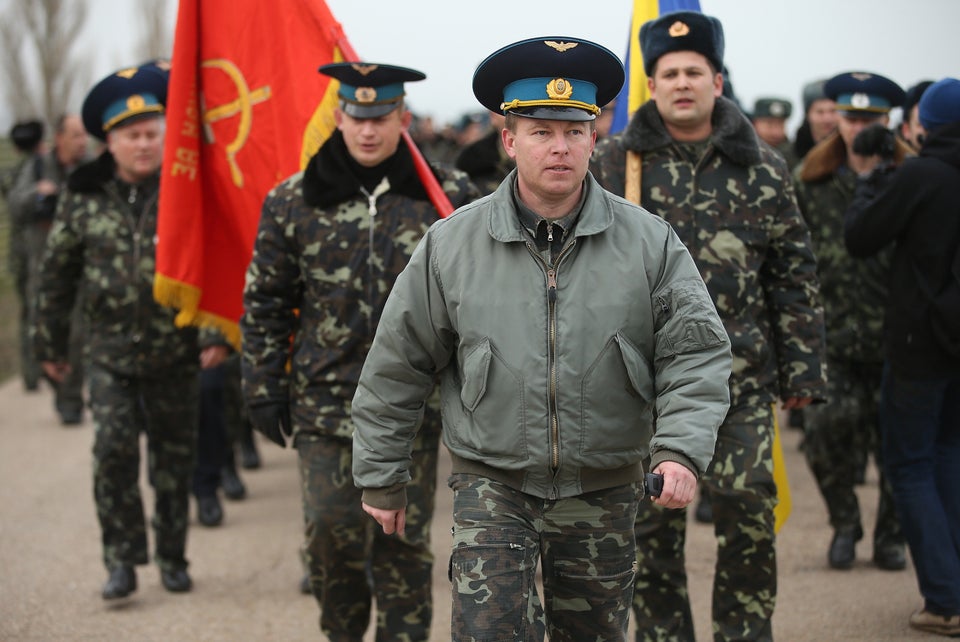 Russian and Ukraine Standoff