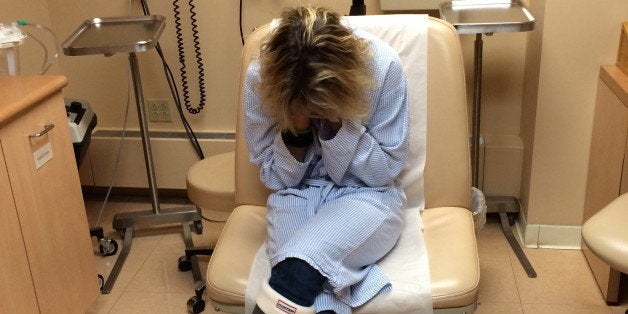 UPDATE: 5:02 p.m. -- After the publication of this article, K.C. Handler received confirmation from Memorial Sloan-Kettering Cancer Center that her Anthem BlueCross BlueShield health insurance policy was confirmed. Handler will undergo lung surgery next week as planned. AccessHealth CT CEO Kevin Counihan said his intervention appears to be the reason the problem was solved. "We've interceded, and we've resolved [K.C.'s] issue with Anthem, and she's all set now," Counihan said. "I almost feel squirrely saying that because this is not about self-aggrandizement, but clearly, I think we put a little juice under Anthem's toes."
K.C. Handler, 43, of New Canaan got troubling news from her doctor in early December: Tests revealed a growth on her left lung that might be cancer, and she needed an operation as soon as possible to have it removed. Handler had an appointment Thursday at Memorial Sloan-Kettering Cancer Center in New York. She couldn't keep it.
Anthem BlueCross BlueShield, a unit of the Indianapolis-based insurance giant WellPoint, has been unable to confirm her enrollment into a new policy she purchased with the help of an insurance broker through her state's insurance exchange, AccessHealth CT, in December. The delay in her treatment has been made worse by the bureaucratic nightmare Handler has endured in the long days since she signed up and paid her premium.
"Six weeks after I was told what the protocol should be and what I needed to have done, I still have not had surgery; and, you know, with cancer, every day counts. So I am beyond frustrated," Handler said. "I was very anxious that I was waiting this long, and then to have it postponed is devastating to me."
Handler's family history supports her urge to get treated in a hurry: "Both my parents had lung cancer. My father passed away, and my mother had the surgery that I'm having and survived because she had the surgery right away," she said.
Memorial Sloan-Kettering Cancer Center is holding open a time slot for the operation to remove the growth, and possibly more of her lung, on Jan. 16. But as of Friday morning, less than a week before that scheduled surgery, the hospital hadn't received confirmation that her procedure will be covered by insurance. And Handler doesn't want to risk a six-figure hospital bill by going through with the surgery while her coverage is uncertain.
Handler pins the blame on her insurance provider: "I fully, wholeheartedly believe the breakdown is at Anthem, because every single time I've called Anthem or the broker's called Anthem, we've gotten a different response," she said. Memorial Sloan-Kettering Cancer Center has encountered similar problems, Handler added.
AccessHealth CT CEO Kevin Counihan told The Huffington Post he would personally work with Anthem and the state's insurance department to resolve Handler's problem and ensure that she gets her lung surgery as scheduled. Handler subsequently contacted Counihan, who telephoned David Fusco, president of Anthem BlueCross BlueShield in Connecticut, to press for a resolution, Handler said.
"I want to do everything that we can to facilitate this. I think she has to be able to keep that scheduled appointment," Counihan said. "Our No. 1 priority is to do everything we can to get people into the Anthem system, to get them ID cards and to get them treatment," he said.
"This could theoretically happen for a number of folks. We just don't know," Counihan said. "There are going to be issues. Hopefully, very few of them will be as dramatic as this one," he said. Problems with enrollments could persist for months and will vary by insurance company, he said. "All the carriers I know have their hearts in the right place, I think some are just maybe a little better prepared."
Enrollments into Anthem plans have been more problematic than those for other insurance companies in Connecticut, Counihan said. "We're having more issues with Anthem than anybody else," he said. "I think that they're kind of overwhelmed." Anthem is having similar problems in California, the Los Angeles Times reported Friday.
Connecticut exchange and insurance department officials met with Anthem executives Wednesday, and AccessHealth CT will email and telephone 25,000 Anthem customers Friday with information on how to pay their premiums and get temporary ID cards, Counihan said.
The trouble for Handler began even before her possible cancer diagnosis last month. In the fall, she got notice from Anthem that her previous policy wouldn't be renewed for 2014 because it didn't meet the Affordable Care Act's standards, Handler said. Anthem offered a replacement that was costlier and carried a higher deductible, which Handler didn't believe was acceptable.
Then, Handler applied to Anthem for a different policy, not available on Connecticut's exchange, that was subject to a review of her medical history -- a practice that became illegal as of Jan. 1. The company rejected her application and refused to provide an explanation, she said. Finally, Handler turned to an insurance broker for help navigating AccessHealth CT and selected a gold-level plan, the second-most generous variety, that was supposed to take effect at the beginning of the year.
Handler's new plan includes out-of-network coverage, which was vital to her because she wanted to have her surgery at Memorial Sloan-Kettering Cancer Center, which isn't in Anthem's network of providers. But she is displeased that the policy costs $518 a month, or $150 more than the plan that was canceled, which had similar benefits, Handler said.
But at least she had coverage -- or so she thought. Anthem provided Handler with an application number the company said would be sufficient to confirm her coverage to the hospital and get pre-authorization for the surgery. That wasn't good enough for Memorial Sloan-Kettering Cancer Center, which also told her that Anthem contended her policy didn't provide out-of-network benefits. The hospital agreed to hold open her appointment for next week as long as possible, she said.
On Jan. 3, Handler was forced to give up a surgical appointment that had been scheduled for the following week. In the meantime, she has been told a lot of conflicting and incorrect information: for example, that she enrolled in a different policy than the one she actually chose and that Anthem had no record of her enrollment despite receiving her premium payment.
Handler received a policy identification number, but it was wrong. After getting the same number again from a different Anthem representative on Thursday, Handler provided it to Memorial Sloan-Kettering Cancer Center's financial department. As of Friday afternoon, the hospital still hadn't gotten word from Anthem.
"I'm not asking to have a cosmetic procedure, or I don't have a hernia that has to come out at some point, or I don't need an operation because I have a stress fracture," Handler said. "This is a major surgery and a necessary one, and one where timing is of the essence. So to be denied this kind of surgery because Anthem is running behind in getting their act together is outrageous."
Before You Go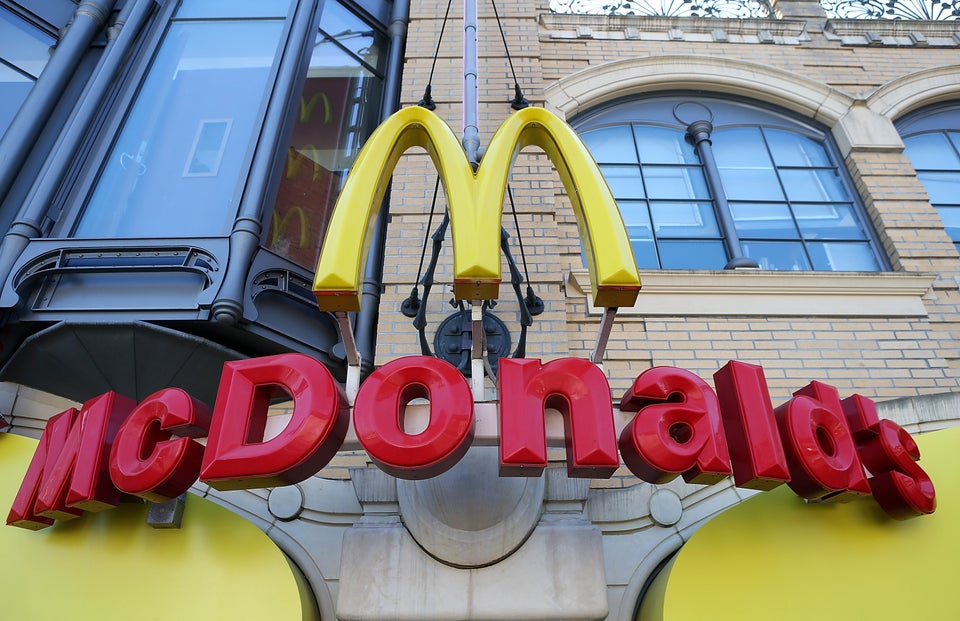 Obamacare Haters
Popular in the Community